Prime Day is over, but you can still take advantage of these fitness tracker deals
Prime Day ended on October 12, but there are still a handful of fitness tracker deals worth considering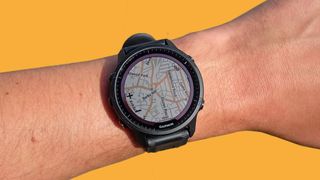 (Image credit: Future/ Andrew Williams)
Amazon Prime Day has officially ended, with most deals wrapping up on October 12. However, there are still some fitness tracker deals that you might want to consider — especially if there's a model below that you've been eyeing up for a while.
For example, the Fitbit Charge 5 (which we named among the best fitness trackers after putting it to the test) can now be bought for just $125.12, which is £20 cheaper than usual. Or, if you regularly lace up your running shoes, you might want to consider the Garmin Forerunner 735XT which has plummeted in price from $349.99 to just $178.99.
Amazon's October sale event — called the "Prime Early Access Sale" — was the online retail behemoth's second major discount event of the year (after Amazon Prime Day in July). Lasting 48 hours across October 11 and 12, it involved opening up hefty discounts to Amazon Prime members before anyone else.
Here are the discounts that are still available.
Fitness tracker deals
Garmin deals
Prime Early Access Fitbit deals
Prime Early Access Apple Watch deals
Other Prime Early Access fitness tracker deals
Stay up to date on the latest science news by signing up for our Essentials newsletter.
Ruth Gaukrodger is the fitness editor at Future Plc. She covers everything from fitness trackers to dumbbells for sites like Live Science, Fit&Well and Tom's Guide. When she's not reviewing equipment in our dedicated testing centre, you'll find her racing round the streets of London in her favorite running shoes or working on her yoga skills from the comfort of her living room.
Originally a print journalist, Ruth worked across national newspapers and popular tech sites before coming to Future. She has worked as a commissioning editor across other Future titles too, including Space.com and Top Ten Reviews. Now focused solely on fitness topics, she hopes to demystify the world of exercise with honest, straightforward content.