Should you buy a Garmin Smartwatch this Amazon Prime Day?
It's tempting to splash out, but should you invest in an Amazon Prime Day Garmin watch deal?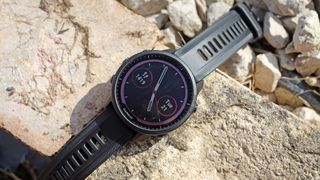 (Image credit: Andrew Williams)
The best fitness tech rarely comes cheap, so should you buy one of the best Garmin watches this Amazon Prime Day and take advantage of the limited-time discounts on offer?
Our team of testers can compliment these smartwatches with confidence, having reviewed many of them in their quest to find the best fitness tracker. And, you'll be pleased to know, each one we've got our hands on has left our team thoroughly impressed.
Pro-level models like the Fenix 7 and Epix 2 have a higher price tag, but you do get more for your money including downloadable maps, the ability to program routes to follow sans-smartphone, and in-depth exercise tracking across a multitude of sports. We found their powerful performance more akin to a fitness computer than a fitness tracker at times.
Or, if you're looking for a more affordable alternative, the Venu and Forerunner 945 provide the Garmin experience (complete with in-built GPS, durable design and more) for a lower fee. Both these smartwatches are currently available for much less thanks to Prime Day discounts.
Prime Day Quick Links
Should you buy a Garmin on Amazon Prime Day?
Year on year, smartwatches are becoming increasingly sophisticated. As high-tech specs rise, so can prices.
Amazon Prime Day runs from July 11-12, but we're already seeing some great reductions across the site. While Garmin has already delivered some fantastic deals, there's a chance we could see further reductions in the next few days. We're here to explain when you should buy a Garmin Smartwatch on Prime Day and when you should consider holding off, and some incredible deals on a top range of Garmin Smartwatches.
Are Garmin Smartwatches good?
Garmin Smartwatches still reign supreme as one of the leading smartwatches for sports and fitness tracking. They're known for their hard-wearing and durable exterior, but the watches still suit everyday use and tough terrain training – including hiking, skiing, swimming, and more – which is why we love them.
Alongside the basic metrics you'd expect to see on a smartwatch (like calories, distance, and steps) these watches offer in-depth GPS navigation, extensive battery life, heart rate monitoring, smart payments, and music storage. Some models, like the Garmin Instinct 2, even power through solar charging. You can also use Garmin Connect to download third-party apps.
Why buy a Garmin Smartwatch on Prime Day?
Amazon Prime Day is an annual event that happens in July each year. During the event, Prime members can access special deals on a range of products — but a lot of items are on sale for the general public, too. Sometimes big retailers like Walmart and Best Buy compete with Amazon during sales events — this isn't a guarantee though and as this event is a 'surprise' sale there may be fewer retailers offering deals.
If you're not yet a Prime member, it's worth signing up for a free trial. The Amazon Prime Day sale rewards prime members with a wealth of wonderful discounts across various brands and categories.
For more, check out our Amazon Prime Day Health Deals for 2023
Why should you wait to buy a Garmin Smartwatch?
In some cases, it might be better to wait and shop around for your Garmin Smartwatch instead. larger sales later in the year (such as Black Friday or Boxing Day sales) may see larger discounts on some Garmins than can be found on Prime Day.
However, November is a long way off, and if you have your heart set on a specific watch, and you see that it has been significantly discounted for Amazon Prime Day, we'd recommend you don't hang about; the sale event only lasts for 48 hours and there may well be limited stock available.
There's no guarantee you'll necessarily find the right color, size, or model. Waiting could be a risk if your desired Garmin wearable doesn't show up on the day, or sells out before you've had a chance to hit "add to basket".
It's also worth noting that Garmin might not ship to your location, so make sure your model is available to your address if you plan to wait. Setting up notifications can get you updates on when stock returns and prices drop, so you might find a better time to invest if you hold on for other sale events.
Best Garmin Deals this Amazon Prime Day
For more discounts, check out our Amazon Prime Day Health and Fitness Deals Hub.
Stay up to date on the latest science news by signing up for our Essentials newsletter.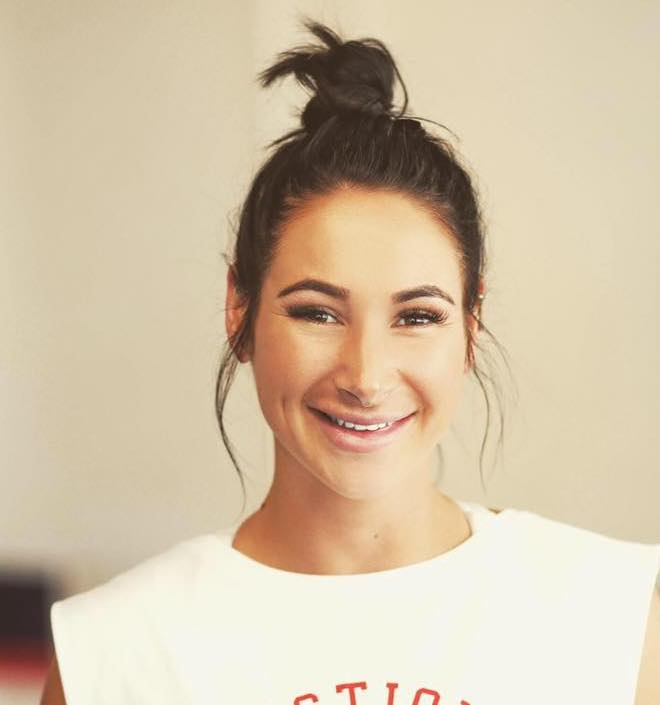 Sam Hopes is a level III fitness trainer, level II reiki practitioner, and resident fitness writer at Future PLC. Having trained to work with both the mind and body, Sam is a big advocate of using mindfulness techniques in sport and aims to bring mental wellbeing to the forefront of fitness. She's also passionate about the fundamentals of training and how we can build more sustainable training methods. You'll find her writing about the importance of habit-building, nutrition, sleep, recovery, and workouts.