Best running shoes for supination 2023: Find the perfect fit for your feet
A pair of the best running shoes for supination can help to avoid putting excess pressure on the feet and ankles.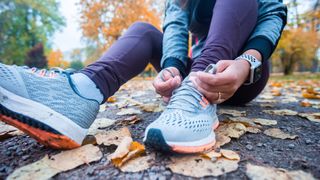 (Image credit: Getty Images)
With the best running shoes for supination, you can rack up the miles knowing your feet are properly supported, helping avoid any injuries that might hinder your training.
Supination — also known as underpronation — refers to the tendency to run with your weight landing on the outside of your foot. This means you are less likely to absorb the full impact of each stride. If ignored, supination can lead to a higher risk of injury for runners, regardless of whether you are on roads, trails or one of the best treadmills.
But how do running shoes for supination differ from other types of trainers?
"Anything too flexible or soft will lead to early fatigue on the outer border of the outsole – then the danger of injuries will increase," musculoskeletal podiatrist Anne-Marie O'Connor told Live Science. "A lower offset or drop is advisable to aid a fuller foot contact and the thicker midsole of a maximalist trainer is ideal. This will help with the midfoot advised running technique and also aid shock attenuation."
If you're a supinated runner — or need some footwear with extra support for your runs — we've got you covered. At Live Science, we've tested a range of running shoes for supination to bring you a round-up of the best picks for a range of budgets and runners. Whether you're just starting out or training for your tenth marathon, scroll down for our round-up.
Best running shoes for supination
Best running shoes for supination overall
Specifications
Weight:
Men 8.8oz (250g), Women 7.8oz (221g)
Reasons to buy
+
Comfortable, cushioned ride
+
Flared midsole for stability
+
Improved
Reasons to avoid
-
Not the fastest, even for an everyday shoe
The Saucony Ride 16 is a brilliant neutral running shoe for everyday wear, excelling during endurance sessions, base runs and easy miles. What we like most is how, surrounded by carbon plates and other eye-catching innovations, Saucony has kept things simple, and executed it excellently.
With an ample PWRRUN foam stack at the heel and flared midsole around the forefoot, it offers a soft ride that made us feel comfortable and confident in every stride. It's firm enough to push the pace on anything over 10km, and beginners will be able to wear these for all sorts of runs. However, athletics veterans will definitely want a separate, more responsive shoe for intervals and speed work.
The most notable difference between the Ride 15's and Ride 16's is a slightly thicker, higher quality mesh in the upper, which feels slightly more durable than the Ride 15's. But it keeps its predecessor's cushioned PWRRUN midsole, deep-lying footbed and upper straps that lock even narrow feet in place.
User reviews
The Saucony Ride 16 scores 4.1 out of a possible five stars from more than 20 reviews on the Amazon, with 59% of reviewers giving it the full five stars. Reviews praise the shoe's comfort and fit. "I can say that these are quite possibly the only pair of shoes worth this hefty price tag," said one user. "They fit like a glove and have a ton of support. You really feel like you're running on a cloud."
---
Best for newcomers
Specifications
Weight:
10.01oz/ 286.3g(men)/9.1oz / 258g(women)
Reasons to buy
+
Ultimate cushioning
+
Protects feet during long runs
+
Good for neural runners who prefer a big drop
Reasons to avoid
-
Heavy underfoot
-
Bulky design
-
Less responsive
Wearing Brooks Glycerin 20 is like having your feet smothered in cotton wool. This creates a luxurious, cushioned fit but makes for a less responsive, tactile ride. Whether this is the shoe for you really depends on whether you like a soft, snug fit to keep you cozy during everyday runs and walks or if you prefer something light and speedy for faster workouts. The Glycerin 20 is the slipper of the running world.
he Glycerin 20 is not going to win any beauty competitions. It has a lack of streamlining and is rather chunky in design. And although there is a breathable upper mesh, in hot weather the shoe does feel quite cumbersome.
That being said, it has a redesigned midsole and outsole offering a wider toe box. But this extra toe wriggle room is offset by the intense cushioning making it feel like your feet are being held in place by four walls of pillows.
User reviews
They Brooks Glycerin 20 scored well on Amazon, with 80% of reviewers awarding them five stars. One Amazon reviewer said: "I've worn Brooks for over 20 years and they're only brand I'll wear now for running. I have wide flat feet and I cannot describe how comfortable these are for long distance running. I reckon these are the best Glycerin yet. Get them. They are worth the investment."
---
Best for fast runs
Reasons to buy
+
Extremely cushioned
+
True to size
+
Breathable and flexible knit upper
Reasons to avoid
-
Lacks versatility for faster paces
-
Lighter options available
Asics has boldly claimed the Gel Nimbus 25 to be "the most comfortable shoe in the world". Packing in 20% more cushioning than its predecessor in the midsole, it's certainly a comfortable shoe that's ideal for relaxed recovery runs and longer distances.
It fits true-to-size, which is always a good thing when buying online, and the design feels a lot more modern than previous iterations.
The Gel Nimbus 25 also benefits from Asics' new PureGEL™ technology in the rearfoot. This is designed to create smoother transitions during your stride and provide more impact absorption.
Overall, we think the Asics Gel Nimbus 25 is a great daily sneaker for relaxing and easy runs. However, all the additional cushioning means it lacks the versatility for speedier sessions, so it's by no means a race day shoe. Because it's a new release, you'll also pay the price for it.
---
Best for women
Reasons to buy
+
Out-the-box comfort
+
More responsive than previous models
Reasons to avoid
-
Not a fast shoe for racing
-
Toe box is too snug
Unlike many running shoes on the market, the adidas Ultraboost 22 has been designed for women – rather than just being a shrunken-down version of a men's shoe. Drawing from an enormous data set of more than one million feet, a female Adidas team found distinct differences between male and female feet, with women on average displaying a thinner heel and shorter instep. So, it has adjusted the design accordingly.
Our tester approved the changes, finding this latest iteration of the Ultraboost series felt snug and form-fitting, without ever becoming uncomfortably tight.
The Continental rubber outsole offers brilliant grip, too – after all, if it's good enough for tires, shoe tread should be a walk (or should we say jog) in the park. And the shoes are also among the cream of the crop when it comes to cushioning, with the Adidas Boost foam providing a soft, bouncy ride. You can feel the 22mm of cushioning in the heel, and the 10mm drop helps your foot move through the heel-to-toe transition smoothly.
What the adidas Ultraboost 24 isn't is a fast shoe. While we found the cushioning soft and comfortable, we didn't get much energy return from them. Instead, this pair is best kept for longer distances and easy runs – something they do brilliantly.
User reviews
The adidas Women's Ultraboost 22 receives a 4.6 star rating from user reviews left on the adidas website. This includes a 4.6 average rating for comfort and a 4.7 average rating for quality. Many buyers say they like the generous levels of cushioning for jobs where they're on their feet for long periods, and others say they like the look and fit of the shoes. Some say they find the large, flared midsole too clunky, but this group is in the minority.
---
Best for versatility
Reasons to buy
+
Versatile
+
Out-the-box comfort
+
Supportive with a wide, stable midsole
Reasons to avoid
-
Lumpy forefoot
-
On the heavier side
There's a lot to like about the Nike Air Zoom Structure 24: they're a neutral running shoe with ample cushioning to keep your joints feeling fresh on mid-long distance runs and have plenty of padding around the heel to provide a plush ride. This padding increases the weight of the shoe to a far-from-sprightly 11oz/312g, so we found they didn't feel nimble enough for faster runs. But, as an everyday shoe for longer distances and easy kilometers, they performed admirably.
The midsole rises around the sides of the foot, particularly the medial arch, to prevent pronation and supination, and the Dynamic Fit lacing system wrapped effectively around our feet to lock them into place, leaving us feeling supported.
The Air Zoom unit in the forefoot of the midsole may split opinion. Designed to offer a more responsive run, we found it felt somewhat lumpy. And, while this wasn't overly noticeable and didn't impact our running performance, it did bring the shoe's overall comfort score down.
What did earn the Structure 24 brownie points was its versatility. While shorter runs and speedwork aren't its strong points, nigh on everything else is; from distance sessions to recovery runs to easy kilometers. We even found ourselves donning them for everyday wear, thanks to their appealingly minimalist monochrome design.
So, if it's a jack-of-all-trades you're after, look no further.
User reviews
The Nike Air Zoom Structure 24 averages a 4.6 star rating out of five on the Nike website. Buyers say they fit true-to-size, and score them highly for comfort and durability. One person said they feel slightly too heavy for long-distance runs, and they noticed the extra ounces after the 11-mile mark. But others said the cushioning was great for everyday wear, and they liked the understated look, too.
---
Best for wide feet
Specifications
Weight:
8.3 oz/ 234 grams
Reasons to buy
+
New sustainable build
+
Durable design
+
Good levels of cushioning
Reasons to avoid
-
Larger fit not for everyone
The 1080 sneakers are incredibly popular with all kinds of runners – and the latest version of the shoes features some nice little tweaks. The sneakers now have Fresh Foam X packed into the midsole – instead of the old Fresh Foam material – which makes them feel even springier and softer underfoot. There's also a new, breathable Hypoknit upper, which is perfect for hotter days.
The v12s are a lot roomier than their predecessors, which has divided opinion. People with narrow feet find that there is too much room in the toe box, but wide-footed runners will appreciate the extra space.
There's also a softer heel counter, which has replaced the hard plastic design of the previous shoe. Runners report that this allows them to run blister-free but still provides enough grip so that there's no slippage.
These shoes have a cult following for a reason; they're perfect for speedy 5K runs or longer, laid-back sessions. And to top it all off, they look pretty stylish too.
User reviews
The shoes have got 4.2 stars out of five on the New Balance site, with most customers reporting that the shoes run true to size. Most customers say that the sneakers are incredibly comfortable, both during runs and for walking. Some unhappy customers report that they are actually too soft for their liking.
---
The best Ultraboost for runners
Specifications
Weight:
11oz/314g (US 9.5)
Reasons to buy
+
Lighter than other Ultraboost shoes
+
Durable, good-looking design
+
Outsole grips well
Reasons to avoid
-
Forefoot lacks cushioning
-
Not well-suited for faster runs
Adidas redesigned the midsole of the Ultraboost Light to use a new foam that's 30% lighter than the Boost used on the Ultraboost 22, and it improves the ride of the shoe considerably. The Ultraboost Light is still not a lightweight speedster, but feels more nimble underfoot and it works well for easy runs.
It's also a durable shoe with an excellent outsole that grips well in all conditions, and it's better-looking than most running shoes, so you can wear it when not training as well. You pay a high price for the Ultraboost name and look, but you'll get a good return on your investment in how long the shoe lasts.
The Light BOOST foam takes a couple of runs to break in and is a little firmer than the plush materials used in shoes like the Nike Invincible 3 or Asics Gel-Nimbus 25. This does mean the Ultraboost Light is less comfortable than those shoes, but it does have a more snappy ride because of the Linear Energy Push system in the shoe—a plastic shank that pushes you onto your toes with each stride.
User reviews
The Ultraboost Light has an average rating of 4.7/5 on the Adidas website, with users complimenting its good looks and versatility as a shoe you can wear for running and casual use. Several reviews noted the tight fit around the toe box and many runners were pleased that the shoe is lighter than the Ultraboost 22.
---
A springy and comfortable shoe, but not that stable.
Specifications
Weight:
11.1oz / 316g (US 10)
Reasons to buy
+
Springy ZoomX cushioning
+
Very comfortable
Reasons to avoid
-
Not very stable
-
Heavier than Invincible 2
-
Loose fit at heel
Thanks to the giant stack of bouncy ZoomX foam in its midsole, the Nike Invincible 3 delivers one of the most comfortable and enjoyable rides you can get from any cushioned shoe. It's very soft and protects the legs throughout even your longest runs, while having enough spring that you don't feel like you're sinking into the midsole foam too much.
It's not a shoe we'd class as particularly versatile because it's a bit bulky for fast running, but the Invincible 3 will help you bounce merrily through your easy daily training, and it's great for longer runs too thanks to the amount of protective cushioning underfoot.
The only concerns we have with the Invincible 3 are that its new heel design can be a little loose and start to rub during runs, and also that it's not the most stable shoe because of the high, soft midsole. The stability has been improved a little on the third version of the shoe which has a wider base and a redesigned heel clip to cradle the foot better, but it's still a more wobbly shoe than other cushioned options.
User reviews
The Invincible 3 has an average rating of 4.4 stars out of five from 110 reviews on the Nike website, with runners hailing how comfortable it is and noting that it is a little more stable than the previous versions of the shoe. Some runners did note the added weight as a negative though, and several did say that the new heel design was a little loose so the shoe rubbed during runs.
---
Comfort and cushioning guaranteed, with added up-to-date technology.
Specifications
Weight:
8oz/228g (US women's 8)
Reasons to buy
+
Comfortable cushioning
+
Lightweight
Reasons to avoid
-
Expensive
-
Lack of inner support
Asics have updated and improved their offering in the Gel-Cumulus 25. Not quite as popular as the Asics Gel-Nimbus but a little cheaper with fine technology in the mid sole for cushioned foot-strike. They are none the worse for less AHAR PLUS outsole rubber and give a responsive feel to everyday running.
The lightness of this model outdoes the previous version by approximately 0.3oz/ 10g each shoe but has less in the way of outsole rubber. The mesh upper remains the same mix of mesh and canvas and does the job of keeping the upper foot cool on hot days and more intense training sessions.
The construction of the outsole has changed since the Gel-Cumulus 24. There is less overall outsole rubber but this is placed strategically at the heel sides and toe areas rather than all over.
If you are searching for a lightweight alternative to keep you injury-free and comfortable, look no further than the Asics Gel Cumulus 25.
User reviews
Buyers on the official Asics website give a 4.7/5 average rating for the newest Gel-Cumulus shoe. The reviews for comfort and quality are rated as 'perfect' and 'excellent' respectively.
Amazon's global ratings give 4.2/5 overall. The most frequently used descriptor by Amazon reviewers for the Gel-Cumulus 25 is 'comfortable'.
---
A comfortable and versatile shoe, but little change from its predecessor.
Specifications
Weight:
10.3oz/292g (US 9.5)
Reasons to buy
+
Comfortable and versatile
+
Durable outsole that grips well
+
Good value
Reasons to avoid
-
Lacks some pop for faster runs
-
Pegasus 39 is cheaper and lighter
The 40th edition of the Nike Pegasus stays true to its roots in being a versatile daily trainer that will work well for a wide range of runners. It's not the most exciting shoe in the world, but the midsole is durable, stable and comfortable, and has enough punch for faster runs as well, even if the Pegasus 40 is not an out-and-out speed shoe.
We were impressed with the outsole on the shoe too, which offers grip in wet and dry conditions and can also handle light trails, if you like to dive off-road at times during your runs. The Pegasus 40 also looks good when you're not running, which is far from always the case with running shoes.
As ever with the Pegasus, the 40 is pretty good value for money too, though the best bang for your buck might come from seeking a deal on the older Pegasus 39, which is very similar to the new shoe aside from some minor tweaks to the upper.
User reviews
The Pegasus 40 has an average rating of 4.7/5 on the Nike website based on 137 user reviews. Many reviews commented on how comfortable the shoe is, as well as praising its durability. Users also mentioned the breathability of the upper, and loved the design of the shoe, which looks good when not running as well.
---
A plated daily trainer that can handle a variety of runs well
Specifications
Weight:
9.3oz/265g (US 9.5)
The Hoka Mach X uses some of the top foams and technology at Hoka's disposal to create a versatile option that is comfortable for easy runs and fast enough for speed sessions. It can work as a cheaper and more stable alternative to the springy carbon-plated shoes that have become the go-to racing option for many runners, but the Mach X is best-suited to tackling a variety of daily training.
In the midsole Hoka has used two foams—a soft PEBA-based top layer adds bounce while the firmer EVA bottom layer creates stability and increases durability. Sandwiched between the foams is a plastic plate, which adds pop without being as stiff and uncomfortable as a carbon plate.
Some other plated trainers offer more speed than the Hoka Mach X, like the Saucony Endorphin Speed 3 and Adidas Boston 12, but it is a bit more comfortable than those shoes for runs at relaxed paces, especially for newer runners perhaps trying out a plated shoe for the first time.
User reviews
As a new launch the Hoka Mach X does not have many user reviews yet, but looking at comments from buyers across the Hoka and Sports Shoes websites people love how versatile it is, and that it delivers some of the performance benefits of a carbon plate super-shoes without the high price tag.
---
A stylish training shoe with plenty of zing
Specifications
Weight:
258g (women) 280.7g (men)
Reasons to buy
+
Versatile and bouncy
+
Attractive designs
Reasons to avoid
-
Lack soft cushioning
-
Slightly narrow fit
As the name suggests Brooks Levitate Stealthfit 6 are light and bouncy but also fit snugly, owing to their sleek design. Not everyone will be a fan of their wraparound upper and stripped back support but for runners looking for simplicity they are an effective, responsive shoe, great for speed work as well as long easy runs.
Brooks Levitate Stealthfit 6 ticks a lot of boxes. Fashionable design, solid support and a reliable all rounder for speed work and endurance miles. The responsive midsole has plenty of bounce and the wraparound upper keeps your feet and ankles firmly in place.
Those with wider feet or in need or greater arch support may not warm to this neutral shoe but for those looking for a versatile everyday training shoe which fits like a sock, this is a real winner. And one thing is for sure. When wearing these shoes you will be the envy of all fellow runners because they look so darn cool.
Runners who prefer a highly cushioned shoe may find their feet sore on longer runs butthose who prefer a sleek minimalist design will relish the simplicity of the shoe. Just slip your feet in and go.
User reviews
Out of the 120 ratings on Brooks website the average score is a healthy 4.4, with 72% of users scoring it the top 5 stars. Whilst a few people said they were not wide enough and lacked arch support, most of the reviews were glowing with enthusiasm.
One user wrote: "Love this shoe! It is a snug fit, which I like, and it almost feels like it was made for my foot. Very comfortable and kind of springy for my quick paced runs. It feels almost like it's part of my foot and I forget I have it on. One of my new favorites. It is very lightweight, too."
---
How we test
Frequently asked questions
Our Expert
Anne-Marie O'Connor is one of the UK's leading Musculoskeletal Podiatrists providing podiatric care and gait analysis to patients of all ages, from children with walking concerns, recreational and elite sports enthusiasts, pre/post-surgery pain and dysfunction during walking and sporting activities to older people with degenerative foot pain.
Stay up to date on the latest science news by signing up for our Essentials newsletter.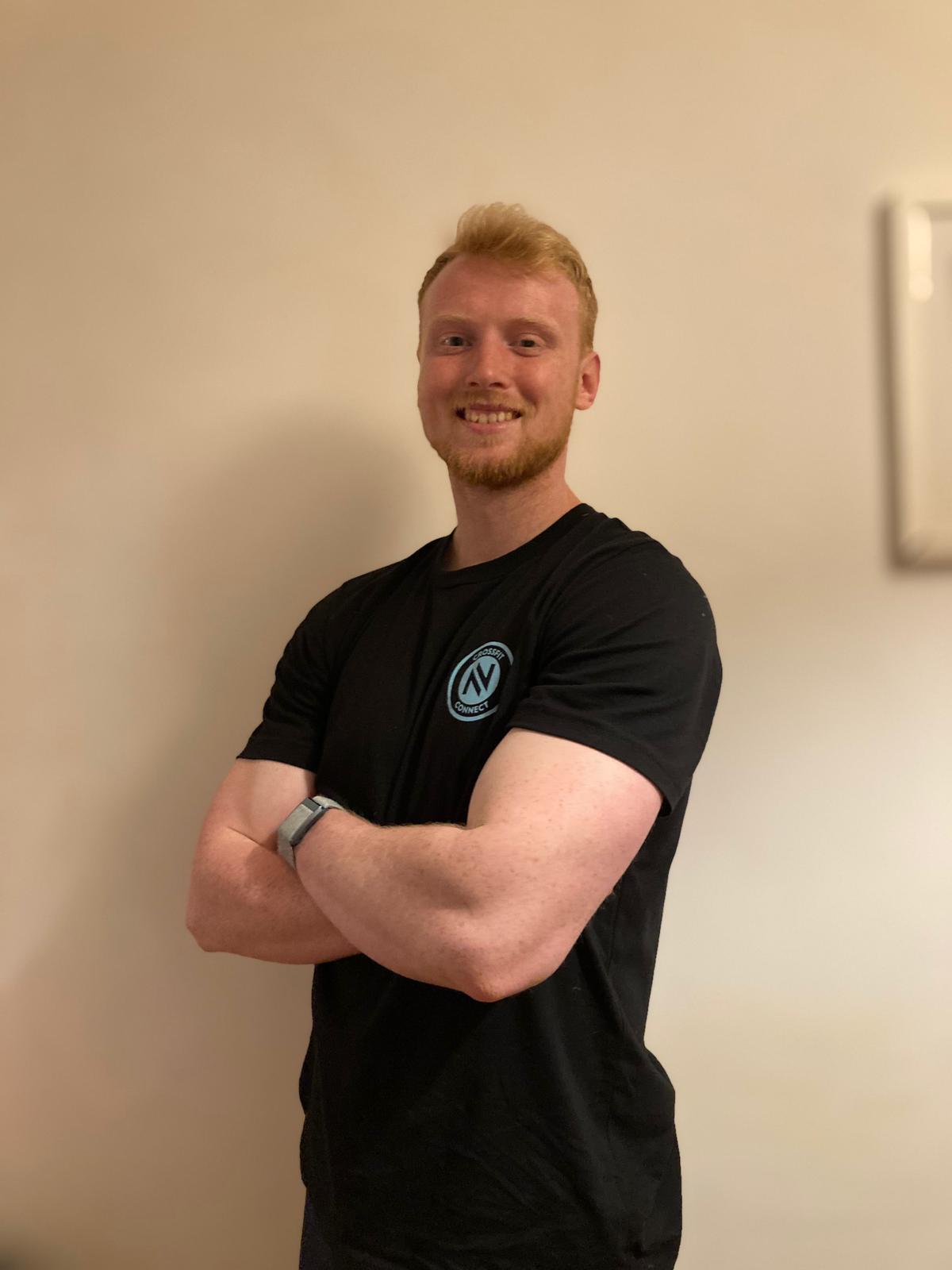 Harry Bullmore is a fitness writer covering everything from reviews to features for LiveScience, T3, TechRadar, Fit&Well and more. So, whether you're looking for a new fitness tracker or wondering how to shave seconds off your 5K PB, chances are he's written something to help you improve your training.
When not writing, he's most likely to be found experimenting with a wide variety of training methods in his home gym or trying to exhaust his ever-energetic puppy.
Prior to joining Future, Harry wrote health and fitness product reviews for publications including Men's Health, Women's Health and Runner's World. Before this, he spent three years as a news reporter with work in more than 70 national and regional newspapers.
It is surprising that there is no mention of Hoka shoes, which make two fantastic neutral shoes, the Clifton and the Bondi. Started using them last year, and love them for the cushioning, neutrality and how durable they are.

Reply