The Saucony Ride 16 is a consummate everyday running shoe for people with a neutral stride, offering supreme comfort, support and a better build quality than its (already impressive) predecessor.
Pros
+

Comfortable, cushioned ride

+

Flared midsole for stability

+

Improved
Cons
-

Not the fastest, even for an everyday shoe
Why you can trust Live Science Our expert reviewers spend hours testing and comparing products and services so you can choose the best ones for you. Find out more about how we test.
Eight months ago I tested the Saucony Ride 15s, and I loved them. I loved them to the point my other pairs from the likes of On and Nike have barely had a look in since. So, I was naturally nervous to test their successor; what if they ruined one of the best running shoes on the market?
Saucony Ride 16
RRP: $139.98
Weight: Men 8.8oz (250g), Women 7.8oz (221g)
Drop: 8mm (35/27mm)
Heel stack height: 35mm
Forefoot stack height: 27 mm
Luckily, I needn't have worried. Opening up the box and slipping them on, it quickly became apparent the brand has swerved a radical reimagining in favor of subtle tweaks and (successful) improvements.
The most notable difference is a slightly thicker, higher quality mesh in the upper, which feels slightly more durable than the Ride 15's. But it keeps its predecessor's cushioned PWRRUN midsole, deep-lying footbed and upper straps that lock even narrow feet in place.
The result? A brilliantly supportive shoe that will keep you comfortable, mile after mile, earning it a place in our guide to the best running shoes for supination. It's not the fastest, but if you want a pair of sneakers for long runs, recovery jogs and easy miles, it won't let you down.
Saucony Ride 16: How we tested
Over three weeks of testing, I totted up about 60km in the Saucony Ride 16s, including a mixed bag of intervals, off-road runs, easy miles and endurance sessions. I've previously been using the Saucony Ride 15s for everyday wear, ON Cloudflows for faster runs and Nike Air Zoom Structure 24s when I head for the trails.
During testing, I noted the performance of the shoe in all departments, from the lightly reimagined upper to the largely consistent midsole and outsole, with the aim of comparing it to competitors and delivering a final score out of five.
Saucony Ride 16: Build and cushioning
"Comfort over everything." That's Saucony's promise for the Ride 16, and it delivers.
On the cushioning front, it feels almost identical to the Ride 15, which is no bad thing. They weigh the same (8.8oz), have the same heel-to-toe drop (8mm) and both sport the same stack of PWRRUN foam for their midsole.
As a result, the shoe offers a soft landing with every stride. I particularly enjoyed this during longer runs and easy miles, which felt easier on my knees and hips than the firm ride of the ON Cloudflows I use for shorter, pacier jaunts.
The midsole is flared wider than the upper, encouraging a neutral stride and offering plenty of stability when I took them out of their comfort zone and onto gritty trails. The midsole also maintains the raised foam sidewalls around the midfoot, allowing my foot to sit lower and make it feel like the shoe has been built around me (a big part of the reason these sneakers make it onto our roundup of the best running shoes for supination).
The Ride 16 held up well during a set of 400 meter intervals too. Granted, they won't have the same responsiveness of sneakers built for speed, but if you want an everyday runner that will see you through the occasional interval session in comfort then these are more than up to the task.
Saucony Ride 16: Design and upper
The upper is the most obvious difference between the Ride 16 and the Ride 15. TLDR: Saucony has improved it.
The lightweight heel padding remains, meaning I could comfortably wear them out of the box without risk of rubbing, but the perforated mesh on the forefoot feels slightly thicker and more robust. Yet, I 'm happy to report I had no problems with breathability when the mercury started to creep up.
It keeps the straps around the laces featured on its forerunner, but offers a slightly more snug and supportive fit around the midfoot than the Ride 15s. This suited my narrow feet down to the ground, providing a more locked-in feel, but may mean this shoe is one to avoid if you have wider feet.
Looks-wise the Ride 16 doesn't really stand out from the crowd—while classic, a black upper and white midsole is never going to set the world alight. It's by no means an ugly shoe, but I'd imagine few people would actively choose it for everyday wear (as they do with the Adidas Ultraboosts).
You can find out more about correct running foot placement with our guide.
Saucony Ride 16: Outsole
You'd be hard-pressed to pick a difference between the outsoles of the Ride 15 and 16; but if it ain't broke, right?
There are thin strips of hard rubber layered over the foam midsole to reinforce high-wear areas. I had no problems with grip on wet grass, dust-covered trails or tarmac, and always felt confident planting my feet.
The only fault is the large amount of exposed foam may be susceptible to marks and indents if you take them off-road (you may want some trail running shoes if you're regularly heading off the beaten track, or at least a sneaker with a more durable outsole like the Nike Air Zoom Structure 24). However, this made no difference to the shoes performance, and is a purely aesthetic gripe.
Saucony Ride 16: Performance
The Saucony Ride 16 isn't designed to sit with the Ferraris and Lamborghinis of this world, and it's not meant to. It's more of a Ford family wagon.
Granted, this doesn't have the same flashy appeal as its supercar counterparts, but ask yourself this: which would you rather be driving for a long-haul road-trip?
The Ride 16 is designed for comfort, and it delivers that by the bucket-load. I found my feet continued to feel fresh as I racked up the miles, and longer distances seemed to take less of a toll on my lower body joints too.
Blisters didn't even enter the conversation thanks to the comfortable cushioned heel, and the wide sole offered a grippy, stable surface for planting each stride.
If you're a more experienced runner looking for a shoe to push the pace for shorter distances (10km and below), you're likely to find these sneakers offer too soft a ride. But for anything mid-distance or above, I struggled to find fault with the Ride 16s.
Saucony Ride 16: Verdict
The Saucony Ride 16 is a brilliant neutral running shoe for everyday wear, excelling during endurance sessions, base runs and easy miles. What I like most is how, surrounded by carbon plates and other eye-catching innovations, Saucony has kept things simple, and executed it excellently.
With an ample PWRRUN foam stack at the heel and flared midsole around the forefoot, it offers a soft ride that made me feel comfortable and confident in every stride. It's firm enough to push the pace on anything over 10km, and beginners will be able to wear these for all sorts of runs. However, athletics veterans will definitely want a separate, more responsive shoe for intervals and speed work.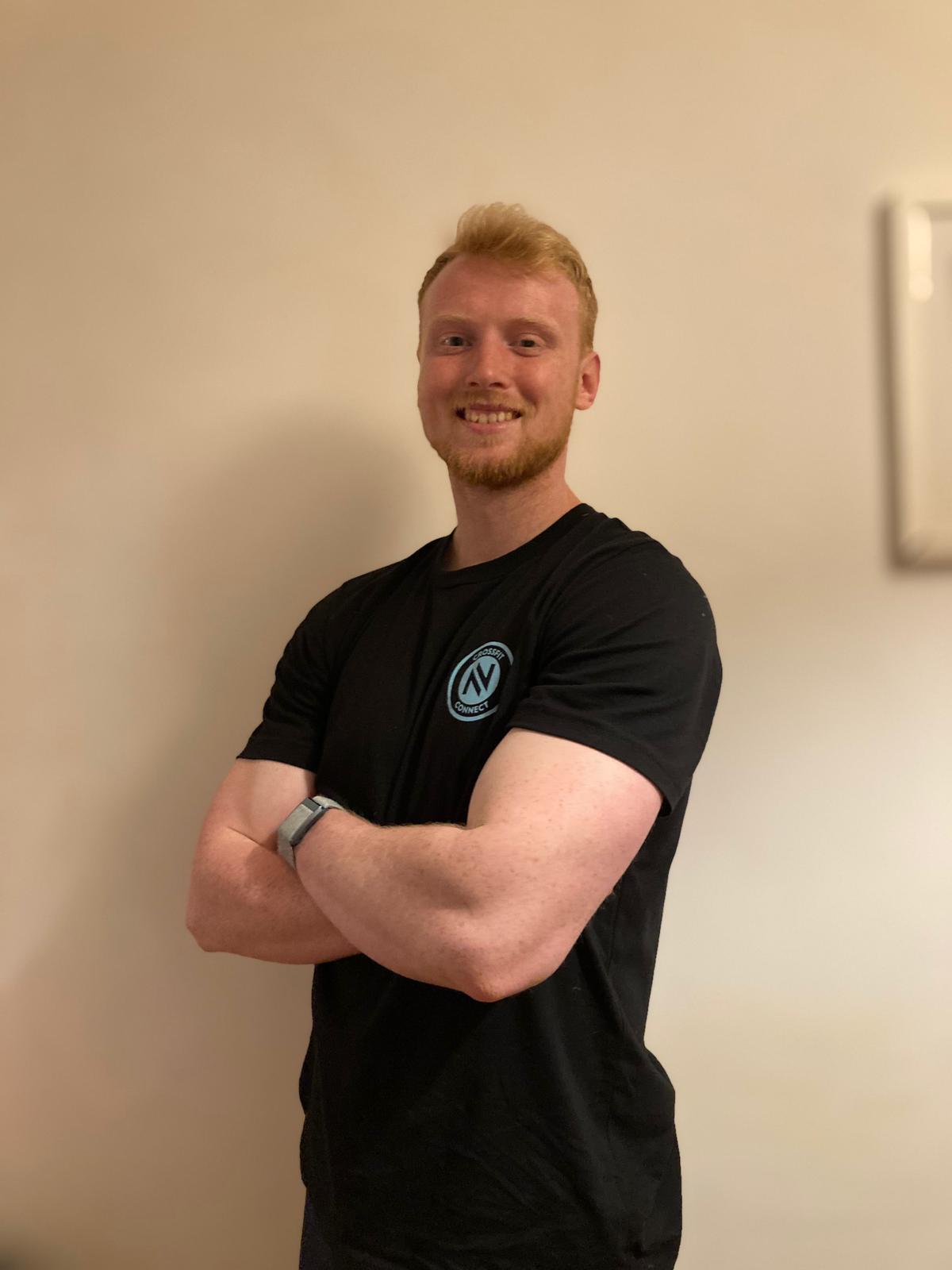 Harry Bullmore is a fitness writer covering everything from reviews to features for LiveScience, T3, TechRadar, Fit&Well and more. So, whether you're looking for a new fitness tracker or wondering how to shave seconds off your 5K PB, chances are he's written something to help you improve your training.
When not writing, he's most likely to be found experimenting with a wide variety of training methods in his home gym or trying to exhaust his ever-energetic puppy.
Prior to joining Future, Harry wrote health and fitness product reviews for publications including Men's Health, Women's Health and Runner's World. Before this, he spent three years as a news reporter with work in more than 70 national and regional newspapers.