You won't be disappointed with this lightweight Asics Gel-Cumulus 25 road running shoe. Its enhanced cushioning delivers shock absorbent comfort through the updated gel technology.
Pros
+

Lightweight

+

Shock absorbing

+

Extra cushioning

+

Accurate sizing (following Asics size guide)
Cons
-

Expensive option for an everyday running shoe

-

Lacking internal support
Why you can trust Live Science Our expert reviewers spend hours testing and comparing products and services so you can choose the best ones for you. Find out more about how we test.
The Asics Gel-Cumulus 25 is designed for neutral road runners with longer distances in mind. The lightness of this model outdoes the previous version by approximately 10g/0.3oz per shoe, but has less in the way of outsole rubber. The mesh upper remains the same mix of mesh and canvas as previous iterations and does the job of keeping the upper foot cool on hot days and more intense training sessions.
It provides a noticeable degree of comfort, according to their official website, and achieves this through improved and updated midsole cushioning with more foam. Asics have also included their Pure Gel technology to add more softness and shock absorbing qualities to their previous models of this style.
We tested out the women's shoe in a US size 8, a half size up from our usual as advised by Asics, and found it to be one of the best running shoes for supination, successfully holding its own against some pricier running shoes.
Asics Gel-Cumulus 25
RRP: $140 /£140
Weight: 225 g/7.9 oz (US women's 8)
Drop: 8mm
Heel stack height: 37.5mm
Forefoot stack height: 29.5mm
The construction of the outsole has changed since the Gel-Cumulus 24. There is less overall outsole rubber, but this is placed strategically at the heel sides and toe areas rather than all over.
Asics have exceeded their previous offering of colors in the Gel-Cumulus 25 running shoe by giving a choice of 13 colorways. This means there is something to delight everyone. Another attention to detail is their standard foot or narrow foot versions, which might encourage a more diverse cohort of runners.
Asics Gel-Cumulus 25: How we tested
Our tester put the Asics Gel-Cumulus road shoes through their paces by selecting runs from 5k up to 10km distances covering around 40km overall. After a break of a week their overall comfort was checked again. No rubbing and no joint discomfort were evident in the second trial.
Mostly these runs were performed in warmer weather with a variety of terrains including off road stints to test their capabilities outside of what they were built for. The many differences found on road surfaces are broad and the shoes handled tarmac, concrete pavements, grassy lanes and gravel surfaces well. There was a bit of skidding on tarmac with loose grit or dried mud. The overall grip was good with no problems on hills or a few intervals within runs. They were also responsive to the needs of our tester's home gym workouts on a wooden floor.
Asics Gel-Cumulus 25: Build and cushioning
The technology use in the Asics Gel-Cumulus 25 is apparent in the build and cushioning. The lightweight construction includes the FF BLAST PLUS cushioning which has been improved and the heel stack of 8mm adds to the pillowy effect.
The shock absorbing gel technology helped with recovery after a run as impact on the joints is reduced. The bouncy cushioning made the glide through effective and took comfort to another level ensuring stability, balance and surefootedness.
Asics Gel-Cumulus 25: Design and upper
Asics's attention to design elements has come through in so many ways in this one shoe. The simple look and style of the stacked heel is balanced with the 13 different colorways of the uppers, matching running comfort with beautiful bright colors or plain combinations. The availability of a standard width and a narrow width adds an inclusive vibe to this particular shoe.
An Ortho-Lite sock liner adds comfort to the smooth inner. Padding around the heel area and the inner cushioning around the foot was less than the tester was used to but adequate to the needs of an everyday training shoe.
The Asics official website draws attention to the upper by promoting their use of over 90% recycled materials. The mesh upper has cooling breathability and even the little heel tab adds to the overall thoughtful design extras.
Asics Gel-Cumulus 25: Outsole
The updated Gel-Cumulus 25 has less AHAR LO outsole coverage than its predecessor. This means that it is strategically placed and makes for a lighter shoe than previous models. The outsole traction was effective without feeling unbalanced. We found some wear and tear after testing which is to be expected.
The updated midsole is promoted as being the most comfortable and cushioned. It also boasts FF BLAST PLUS foam the full length of the midsole. The ride feel was plush and the cushioning lived up to the hype.
Asics Gel-Cumulus 25: Performance
The Asics Gel-Cumulus 25 is a great allrounder and everyday training shoe. The level of comfort and cushioning means that they are ready-to-wear. No rubbing, discomfort or need to break the shoe in. Their effectiveness as a road shoe does not preclude a bit of off-road but traction is reduced. The pick-up on hills is an added surprise and makes for a fun hill interval.
Asics Gel-Cumulus 25: should you buy?
Yes. The simple truth is that the Asics Gel-Cumulus 25 shoe might be pricey, but it's super comfy and cushioned with some great updated technology to support the claims of shock absorbency, lightness and comfort.
Asics Gel-Cumulus 25: User reviews
Buyers on the official Asics website give a 4.7/5 average rating for the newest Gel-Cumulus shoe. The reviews for comfort and quality are rated as 'perfect' and 'excellent' respectively.
Amazon's global ratings give 4.2/5 overall. The most frequently used descriptor by Amazon reviewers for the Gel-Cumulus 25 is 'comfortable'.
Asics Gel-Cumulus 25: Alternatives
For a different budget there are other alternatives to explore. Our tester's current running shoe is the Karhu Ikoni, which is less stacked at the heel but is on a par with the Asics Gel-Cumulus 25 for comfort. It also comes in at $140.
Other recommendations to compare and contrast are Saucony Ride or Nike Pegasus. Reviewers of these two cheaper alternatives rate their comfort for neutral runners.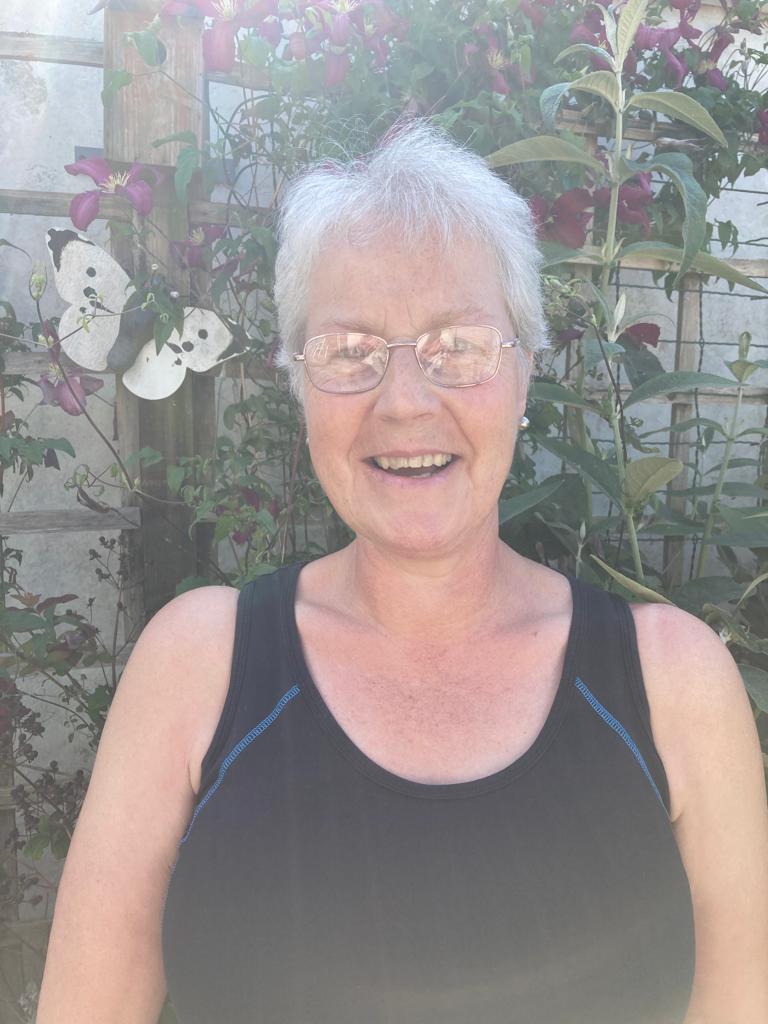 Nicola Mudge is an occasional reviewer for Live Science, specializing in running shoes and other outdoor fitness gear. As a mature (over-60s) fitness enthusiast, PBs are not her main focus, but rather Nicola's driving forces are being out in nature and staying as fit and active as possible.
She enjoys home workouts to improve her strength and overall fitness, hoping to improve her running efficiency. In recent years, she has taken to competing in triathlons, as these events combine her main interests (cycling, running and swimming). She finds the camaraderie at the events for novices is encouraging and heartwarming. Local running from home is her mainstay.