While the Hoka Mach X lacks a little speed compared to some rivals, it is still a very good all-rounder running shoe and one of the best options for runners who only use one shoe at a time.
Pros
+

Versatile

+

Comfortable, smooth ride

+

Stable for a high stack shoe
Cons
-

Not the best for speedwork

-

Outsole grip not perfect in the rain

-

Cheaper alternatives available
Why you can trust Live Science Our expert reviewers spend hours testing and comparing products and services so you can choose the best ones for you. Find out more about how we test.
The Hoka Mach X is a brand new shoe that builds on the platform of the popular Hoka Mach 5, offering a similarly versatile ride while introducing foams and technology from Hoka's top carbon-plate racing shoe, the Rocket X2.
While Hoka highlights the capabilities of the Mach X as a fast shoe in its marketing, it's actually more than just a speed shoe, being enjoyable to use for a variety of training runs thanks to the comfortable ride.
There is a lot going on in the midsole of the shoe to achieve this, with two different foams, a plastic plate and a pronounced rocker all combining to create the smooth, efficient ride of the Mach X.
Hoka Mach X
RRP: $180/£160
Weight: 9.3oz/265g (US 9.5)
Drop: 5mm
Heel stack height: 37mm (women's), 39mm (men's)
Forefoot stack height: 32mm (women's), 24mm (men's)
It has a high stack too, hitting 39mm at the heel in the men's shoe and 37mm in the women's, but the wide platform plus other features like sidewalls of foam help to ensure the Mach X is still a stable shoe.
The Mach X is one of a new breed of 'super-trainers'—shoes that bring some of the technology of carbon-plate racers, also known as super-shoes, to daily trainers that can do a bit of everything.
In this category we find the Saucony Endorphin Speed 3 and Adidas Boston 12 a little more impressive with regards to how fast they are while still being good for easy runs, but the Mach X is an impressively comfortable shoe that can hit fast paces when required, and if you only want one shoe in your line-up it's a great option. Its versatility earned it a place in our guide to the best running shoes.
Hoka Mach X: How we tested
We've used the Hoka Mach X for a variety of different training runs, including very slow and easy recovery runs, plus progression runs and one speed session running at around marathon pace or faster for the last section. We have also tested the Hoka Mach 5 and most of the 'super-trainers' on the market from other brands.
Hoka Mach X: Build and cushioning
The Hoka Mach X has a dual-density ProFlyX midsole with two different foams layered on top of each other. The top layer is made from a PEBA-based foam that is lighter, softer and bouncier than the EVA layer beneath, which is used to stabilize the shoe and increase its durability.
There are sidewalls of the EVA foam that your foot sits within, like a bucket seat, which also helps with stability, something also aided by the wide base of the Mach X. A plastic PEBAX plate is sandwiched by the two foams in the midsole. This adds propulsion and helps you to run efficiently in the same way the carbon plates in racing shoes do, but is less stiff than a carbon plate, and more comfortable for daily training.
Like many Hoka shoes, the Mach X has a rocker design that helps create a smooth transition onto your toes when running. This works well whether you land on your heel or towards your forefoot. If you're not sure how running shoes should fit or wonder can carbon plated running shoes cause injury, we've got you covered.
Despite the high midsole stack the Hoka Mach X is a pretty light shoe at 9.3oz/265g in a US 9.5, which means that it doesn't feel too unwieldy when you run at faster paces. It's not as light as a racing shoe, or some of the other plated training shoes available, but it's lighter than cushioned shoes mainly designed for easy runs like the Nike Invincible 3.
Hoka Mach X: Design and upper
The Mach X has a creel jacquard mesh that is padded enough around the heel and tongue to feel comfortable without becoming oppressive, and it breathes well during runs on hot days.
As with many Hoka shoes the Mach X is fairly narrow in the forefoot, and if you have a wide foot it might be worth trying a half size up on your normal running shoe size to make sure it's roomy enough. If you have a narrow or average foot it will fit well in your normal size.
Hoka launched the shoe in eye-catching green and blue colors, with the colors on the women's shoe being a little lighter than on the men's. A white version of the shoe with blue accents is also now available.
Hoka Mach X: Outsole
Unlike the Mach 5, which has no rubber on the outsole at all, there is a thin layer of rubber on the Mach X covering the forefoot and most of the heel. There is a large cutout on the underside of the shoe that reduces weight and shows off the plate in the midsole, and some exposed foam in the midfoot, but we have seen no signs of undue wear and tear after around 35 miles in the shoe.
The grip of the shoe is not exceptional when running on greasy pavements in the rain though, with the smooth layer of rubber slipping a little especially when running fast in wet conditions
Hoka Mach X: Performance
As big fans of the Hoka Mach 5, we expected big things from the Mach X and for the most part it delivered as an all-rounder shoe that's fun to use for any kind of run. We found it to be at its best for more relaxed runs at easy or steady paces, and long runs, when the rockered ride and comfortable foams come to the fore.
At faster paces it doesn't have as much of a propulsive feel as some other trainers with plates, like the Saucony Endorphin Speed 3, especially for shorter intervals, but the Mach X does feel efficient when holding fast-ish pace for long periods.
As well as being a shoe that works well as a versatile daily trainer, it could also be a good option for racing in for people who have found carbon super-shoes like the Nike Vaporfly to be too unstable, not cushioned enough, or simply too expensive.
Hoka Mach X: should you buy?
The Hoka Mach X is a great shoe and one that will fit well into a rotation as a daily trainer that can handle slow and fast runs, or offer a cheaper and more stable alternative to carbon racing shoes. It's still quite expensive though, and if you're just looking for a comfortable shoe for easy runs there are better value options.
Hoka Mach X: User reviews
As a new launch the Hoka Mach X does not have many user reviews yet, but looking at comments from buyers across the Hoka and Sports Shoes websites people love how versatile it is, and that it delivers some of the performance benefits of a carbon plate super-shoes without the high price tag.
Hoka Mach X: Alternatives
The Saucony Endorphin Speed 3 still sets the standard for plated training shoes and has a faster ride than the Mach X while still being nearly as comfortable at slower paces. The Adidas Boston 12 is another excellent all-rounder shoe, while Hoka's own Mach 5 is a cheaper, non-plated option that can handle a wide variety of runs. The Nike Pegasus 40 offers great value as a comfortable daily trainer, though is heavier and less suitable for speed sessions than the Mach X.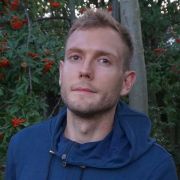 Nick Harris-Fry is a health and fitness journalist who has been writing for Future brands such as Coach and Live Science since 2015. Nick is an avid runner, covering 70-110km a week, which gives him the chance to indulge his other passion—testing new gear, including a wide range of the best running shoes.