Hydrow vs Peloton: Which brand makes the best rowing machine?
Peloton is still new to the rowing machine game, but can it topple Hydrow's all-conquering smart machine?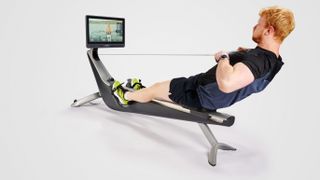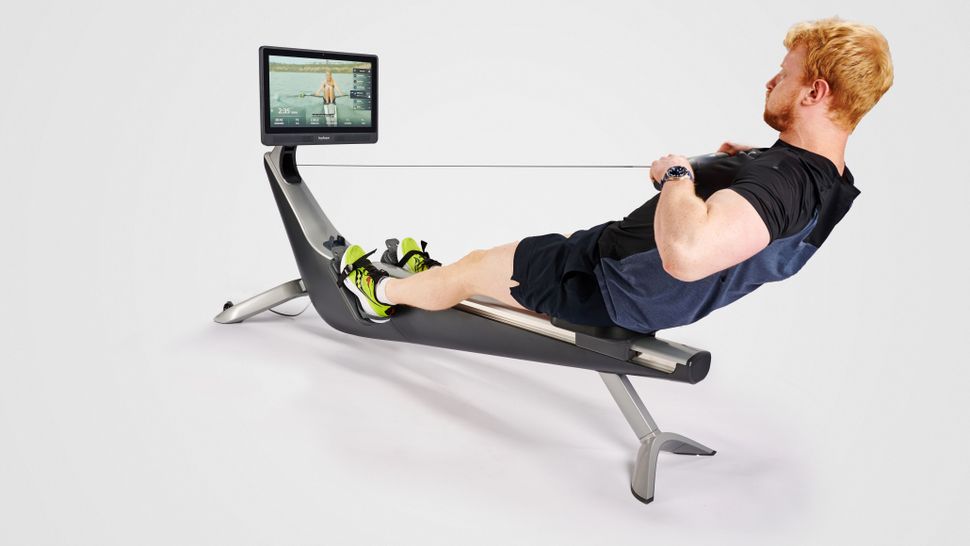 (Image credit: Future)
In the exercise machine world, Hydrow vs Peloton is a real clash of the titans. But which brand can claim to make the best rowing machine?
To answer this, we decided to compare the two companies' offerings (the equally inventively named Hydrow Rower and Peloton Row), diving into their similarities and differences before delivering our final verdict.
Rowing machines have grown in popularity in recent years, thanks in no small part to the rising awareness around the many benefits of rowing. They offer a more comprehensive workout than the best exercise bikes, hitting every major muscle group in your body, while also being gentler on your joints than a treadmill session.
Hydrow is responsible for one of the top rowing machines on the market, delivering a virtual on-water experience to help users boost their fitness. Peloton revolutionized gym-free fitness by bringing the spin class experience into homes across the globe with the Peloton Bike. Now it has skin in the rowing game courtesy of the Peloton Row's release in late 2022.
If you're looking to add one of these machines to your home gym, take a look below for an in-depth look at the pros and cons of each one.
Hydrow vs Peloton: Price and availability
Released in 2018, the Hydrow Rower now has an MSRP of $2,495 in the US and £1,995 in the UK. However, if you're looking for a cheaper alternative, the smaller Hydrow Wave can be bought for $1,895 or £1,595.
You'll need to pay $44 or £44/month to use Hydrow's platform. Without it, you can use the machine's equivalent of a "just row" option, but you won't be able to join classes or use tutorials.
The much-anticipated Peloton Row was finally made available to preorder in September 2022, costing a hefty $3,195 or (for comparison, the Peloton Bike will set you back $1,445/£1,345). It is not currently available in the UK, although there are plans to change this.
To gain complete access to the Peloton platform (without which the bike is something of an empty vessel) you'll need to pay $44 or £39/month.
So, given its lower asking price and availability in both the US and UK, Hydrow lands the first blow in this heavyweight showdown.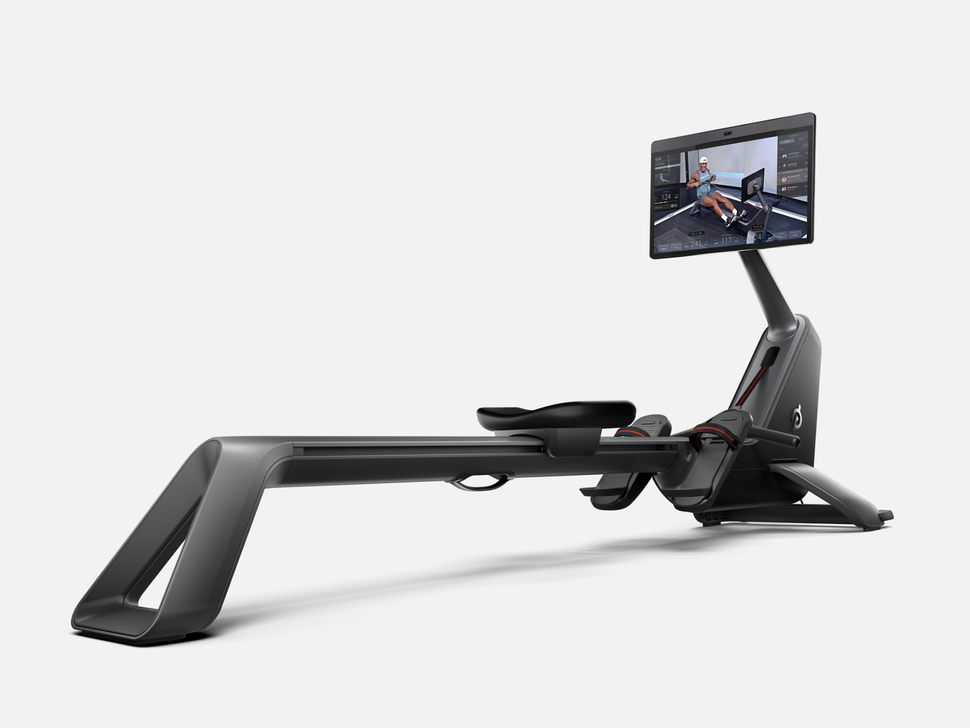 Hydrow vs Peloton: Design and display
Rowers are rarely space-savvy exercise machines. They require a long rail to allow you to fully extend your legs during the drive phase of each stroke, which can make them awkward to accommodate unless you have a designated fitness space in your home.
One solution is buying a foldable rowing machine like the Echelon Smart Rower, but unfortunately the Hydrow and Peloton rowers don't have quite this level of folding functionality.
You can fold the screens down on both models and store them vertically to minimize their footprint when not in use, although, for the Hydrow, you'll need to pay extra for the brand's upright storage kit to do this.
Peloton sells itself as a machine with a "compact footprint", however it's actually slightly longer than the Hydrow (94" x 24" compared to 86" x 25"). And, having tested the Hydrow Rower, we can say with confidence that it's not a small machine. So, it's honors even here.
The Peloton Row does edge out the Hydrow with its display though. On test, we found the Hydrow's touchscreen was crystal clear, responsive and worked perfectly for the immersive virtual rowing sessions. The only problem we found was it could be very stiff to twist, making mat-based strength and yoga sessions a bit trickier to see.
The Peloton's screen, on the other hand, is slightly larger (23.8" vs 22"). It also sits on a foldable arm and can be swiveled if you want to use it for one of the brand's many off-rower offerings.
Aesthetically, we also prefer the look of the Peloton Row. Its matte gray finish and robust aluminum frame screams premium, while the Hydrow Rower's large, futuristic-looking body and silver detailing is less likely to slip seamlessly into your living room.
Hydrow vs Peloton: Performance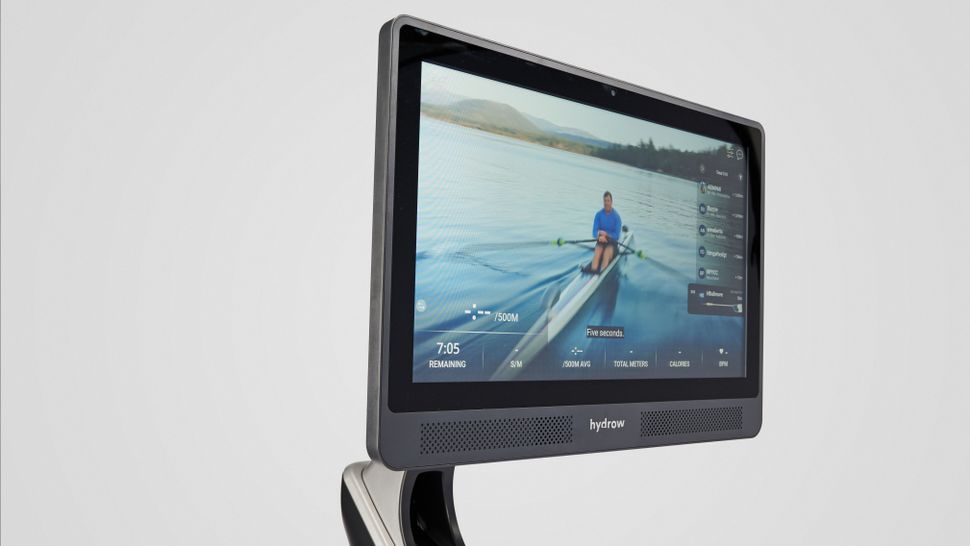 Having put the Hydrow Rower through our rigorous testing process, we knew its impressive performance would be hard to beat.
The high-up, cushioned seat and lengthy rail meant our taller (6ft 2in) tester was able to row in comfort. The rail's 10-roller system meant the seat moved smoothly and quietly, while the computer-controlled electromagnetic drag system is also whisper-quiet.
This system was also head and shoulders above other magnetic resistance rowers we've tried, with the machine recreating the feel of a real rowboat by increasing the resistance as you put more power into your stroke (as would be the case when pulling an oar through water).
The Peloton Row has a similar electronically controlled resistance system, promising quiet performance and smooth strokes. It also features a cushioned seat designed for comfort rather than realism (unlike the Ergatta Rower, which left us with a lightly aching behind after longer rows).
The seat is placed quite low though, which may be more difficult for people with less mobility in their knees and hips to get into position. As a result, in spite of their many performance similarities, this round goes to the Hydrow Rower.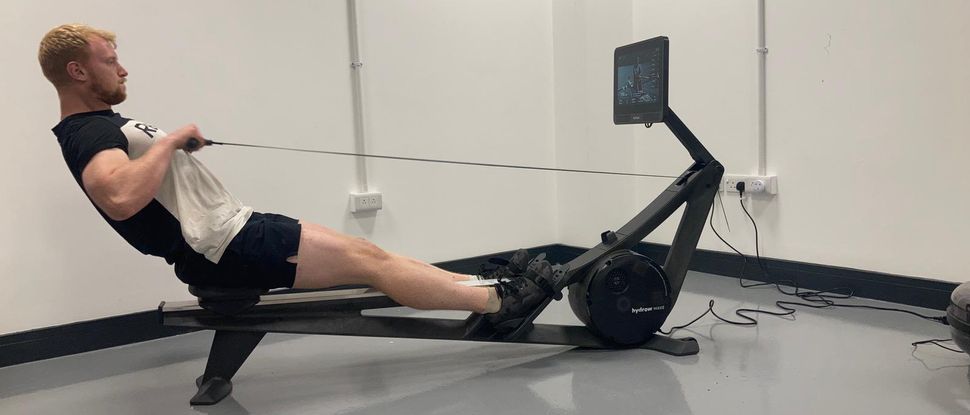 Hydrow vs Peloton: Workouts
Arguably, this is the area where both Hydrow and Peloton truly excel. Both brands have their own platforms, each packed with thousands of workouts.
First up: Hydrow. With this machine widely dubbed the "Peloton of rowing" after its release (exercise machine + screen = Peloton, after all) we were expecting brightly-lit studio sessions when we put it to the test. How wrong we were.
The brand instead provides a wide range of rowing sessions that place you on board a boat, charting a course across some of the world's most picturesque bodies of water alongside an expert instructor.
We loved this refreshing approach, finding it more engaging than a standard follow-along studio session. With the sound of the water ebbing and flowing in our ears (thanks to a pair of the best running headphones) it was easy to forget your surroundings and throw ourselves into each session.
The trainers, including former Olympians, top-level athletes and elite coaches, provide useful technique cues to help you master your form; they're also enthusiastic without being overbearing, making each class extremely enjoyable.
It's for this reason we think Hydrow has a better offering for rowers. We also liked that the Hydrow app provides the opportunity for cross training, with yoga, Pilates, strength and circuit sessions available.
The Peloton Row's USP comes in the form of its Form Assist technology which, after an initial calibration, uses sensors to track your technique and tell you how to improve. This could be a great feature for newcomers to the sport. But, being a newer rowing machine, it won't have the same breadth and depth of rowing classes as its rival.
However, if it's variety you're after, it's pretty much impossible to compete with the fitness behemoth. The brand's app is crammed with a decade's worth of workouts including strength, cardio, meditation, stretching and more, and that's not including the machine-based cycling, running and rowing classes.
Totting up the scores for this section, we think it's a tie here, with both brands awarded a point. The Hydrow Rower has more to offer rowing fans, but Peloton can provide for a more rounded fitness routine.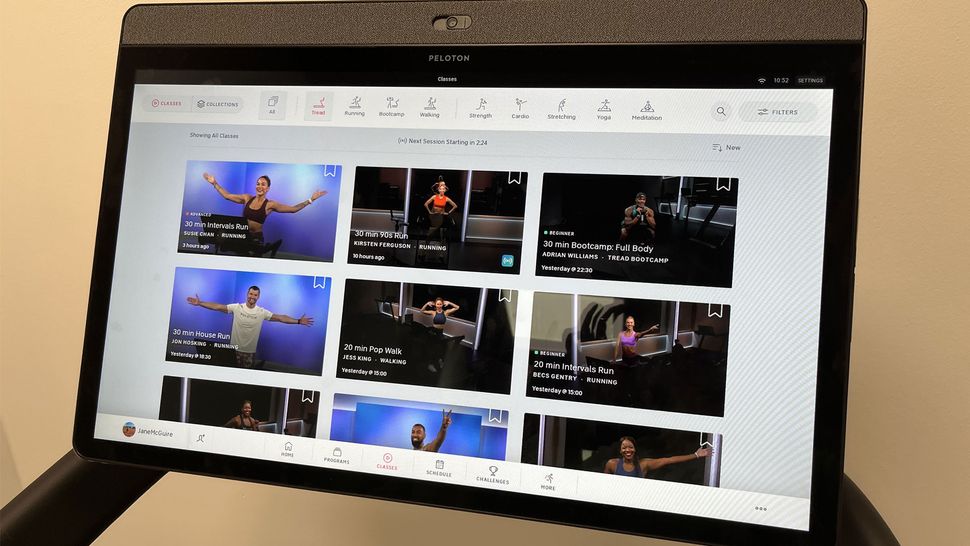 Hydrow vs Peloton: Verdict
On the face of it, the Hydrow Rower takes the win here with a final score of three points to the Peloton Row's two.
It's a brilliant machine that can help you boost your fitness levels and enjoy getting your exercise fix while also teaching you a new skill. The classes are engaging and enjoyable, and we preferred the visuals of its picturesque outdoor rows to the monotony of studio settings.
But there's no denying Peloton's prowess as a fitness platform, with a wider range of workout classes available both on and off the rower.
So, if you want a fitness routine that revolves around rowing, we recommend opting for the Hydrow. However, if you prefer a more varied fitness routine to help you stay motivated, the Peloton Row (and Peloton App) could be the best workout companion for you.
We would also like to throw in a curveball third option for anyone who wants a simpler, more affordable exercise machine and isn't fussed about smart features and touchscreens.
The Concept 2 RowErg continues to top our roundup of the best tried and tested rowing machines. It looks basic at first, with a small monochrome monitor and standard rowing machine shape. But you can snap one up new for about $1,000, and the minimalist monitor packs all the metrics you need for a testing session.
The frame feels robust, it doesn't need a mains connection to work, and its simplicity means it's less likely to let you down than other more tech-heavy models.
Stay up to date on the latest science news by signing up for our Essentials newsletter.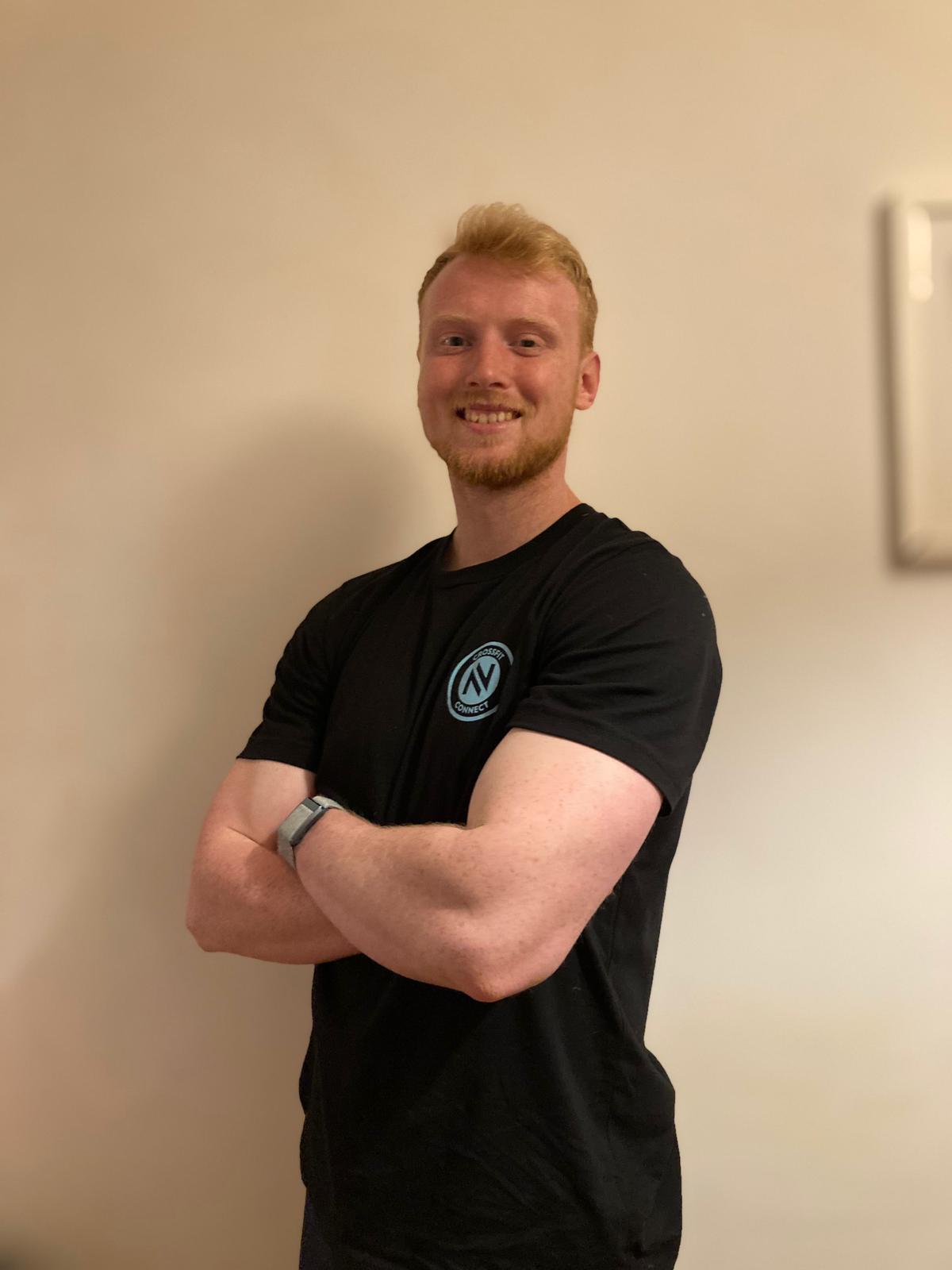 Harry Bullmore is a fitness writer covering everything from reviews to features for LiveScience, T3, TechRadar, Fit&Well and more. So, whether you're looking for a new fitness tracker or wondering how to shave seconds off your 5K PB, chances are he's written something to help you improve your training.
When not writing, he's most likely to be found experimenting with a wide variety of training methods in his home gym or trying to exhaust his ever-energetic puppy.
Prior to joining Future, Harry wrote health and fitness product reviews for publications including Men's Health, Women's Health and Runner's World. Before this, he spent three years as a news reporter with work in more than 70 national and regional newspapers.
Concept2 is still the most versatile. Paired with any number of apps like Regatta Fitness or Asensei and you have a full-on connected rowing machine equal to these expensive options.

Reply