The Apple Watch Series 8 is reduced at Walmart, and it's the most feature-packed model yet.
We often highlight tech like the best laptops for students, but there's something to be said for a piece of fitness tech that helps with timekeeping, too. We're talking, of course, about the Apple Watch, a product line which has become a consistent feature of our best fitness trackers list.
In fact, sitting top of that very list right now is the Apple Watch Series 8, and it's earned that right through a bevvy of features and refinements. Better yet, you can save some money on it right now.
That's because Walmart, Best Buy, & Target have all snipped the price of the Apple Watch Series 8 to $329 - that's $70 off of the MSRP. With that saving, you could grab yourself a nice new strap or two.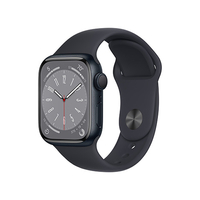 (opens in new tab)
Apple Watch Series 8 - MSRP $399, was $369, now $329 at Walmart (opens in new tab)
Save $70 on the excellent Apple Watch Series 8 and enjoy watchOS at its very best. Walmart normally sells the Apple Watch 8 for a discount anyway, but it's still $40 off of the retailer's usual price.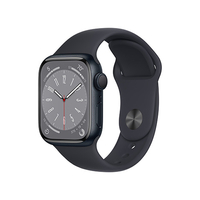 (opens in new tab)
Apple Watch Series 8 - was $399, now $329 at Target (opens in new tab)
Save $70: It's the same deal over at Target too, with all four color options and two size options to choose from.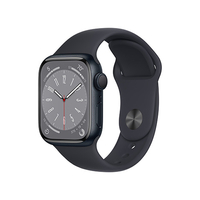 (opens in new tab)
Apple Watch Series 8 - was $399, now $329 at Best Buy (opens in new tab)
Save $70: And the rule of three means that the same deal is in effect at Best Buy as well. Apple Watch Series 8, $70 off, good times.
The Series 8 is Apple's latest Apple Watch, launched alongside the also excellent Apple Watch Ultra.
We will concede that there's not much that's truly new here - the display is the same, there's no new button like with the Ultra, and the two new features (automatic crash detection and temperature sensors for ovulation) are situational.
And yet, if you're not using an Apple Watch but have an iPhone, the Series 8 will open up a whole new realm of possibilities, with many of the apps you know and love available on the wrist-mounted computer right from the jump.
You'd be surprised how fun it is to challenge yourself to "close your rings" with Apple Fitness, or scroll through your messages or email without needing to pull out your phone, or keep your task list on your wrist.
in our four-and-a-half-star Apple Watch Seires 8 review, we said: "While the Apple Watch Series 8 gets more serious about workouts, it may have limited appeal for those who own a Series 6 or Series 7. For everyone else, it's a great buy."