Running shoes on sale: Discounts on Mizuno, Nike, Adidas and more
Take advantage of these running shoes on sale and renew your enthusiasm for working out.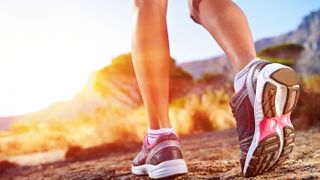 (Image credit: Jasper Chamber/Getty Images)
Running shoes deals are here, and worth taking note of if you're due an upgrade to your workout wardrobe. Discounts are available across major retailers right now, including Nike, Brooks, Adidas, New Balance and more, so there's bound to be a pair of shoes that are the absolute perfect fit for you. We've rounded up all the top discounts out there, so that all you have to do is decide on your favorites.
Deciding on a pair of running shoes depends on a few different factors, ranging from your budget to the particular type of support you need. Gait analysis is a crucial part of establishing which sort of cushioning and support you'll need as you run, and help you narrow down your choice of styles. There's also the question of traction and breathability of these shoes, and how you feel about them style-wise when they're on your feet. If you love listening to music as you run, you should also take a look at our guide to the best running headphones to bag a perfect pair for your sprints.
With one of the right running shoes deals, you're bound to feel energized as you get out there on your run, or workout in the gym, so sign yourself up for a motivation boost today with one of these excellent discounts. To shave more dollars off your new wardrobe, why not also check out our sports bra deals or running leggings deals.
Running shoes deals
What are the different types of running shoes?
If you are after the best running shoes in stock, then first you need to know which of the five main types you need for your run:
Lightweight running shoes
Sprinters or race runners will benefit most from these lightweight sneakers, which are also known as racing flats or cross-country spikes. They are a great choice for speed workouts like sprints, intervals and competitions as they have less foam and cushioning – which makes for a more natural and dynamic motion for the feet.
The drawback is they don't offer as much shock absorption as normal road running shoes, so if you're new to running these sneakers aren't for you.
Trail shoes
Uneven terrain calls for some sturdy sneakers and that's where trail shoes come into their own. They are designed for off-road and are a combo of running shoes and hiking boots, with good ankle support and excellent grip.
Neutral / stability running shoes
Neutral or stability running shoes are designed for those of us with neutral pronation – when the foot isn't rolling inwards excessively on impact. These sneakers have additional stabilizers and offer more ankle and arch support. They are a popular choice for the majority of runners, which means there are great running shoes deals to be found.
Motion-control shoes
Motion-control shoes tend to be more rigid and are wider to limit excessive motion during a run. If you have a low arch and over-pronation (the excessive inward rolling of the foot following a foot strike), then these are good sneakers to buy.
Cushioned shoes
As you'd expect, these running shoes have extra padding and in-built shock absorption so are ideal for runners with little to no pronation. Also known as 'neutral padded shoes', they are a good choice if you have a high arch.
Which running shoes should you buy?
Hoka One One Clifton 8 running shoes deal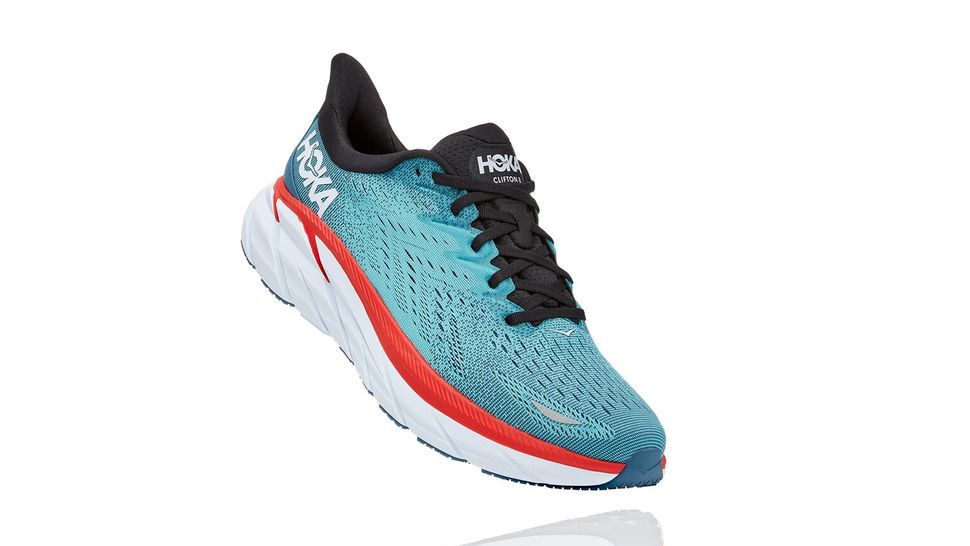 The Hoka One One Clifton 8 running shoes are a triumph for anyone who wants comfort and high-quality assurance from their purchase. They are ideal for those with a neutral gait type and have balanced cushioning to allow you to power up as you run without experiencing discomfort. There's also an extended heel crash pad for a smooth landing and an ease of transition as you get through your workout.
With all this extra cushioning, you might think that the Hoka One One Clifton 8 running shoes aren't the right fit for you, as they sound like they could be a little bulky for those who want to speed off as they run. That's where these shoes come into their own, as at 250 grams they are also super lightweight, so you don't have to compromise. Grab these if you want lightweight shoes that will keep you supported all day long.
ASICS GEL-Excite Trail Shoes deal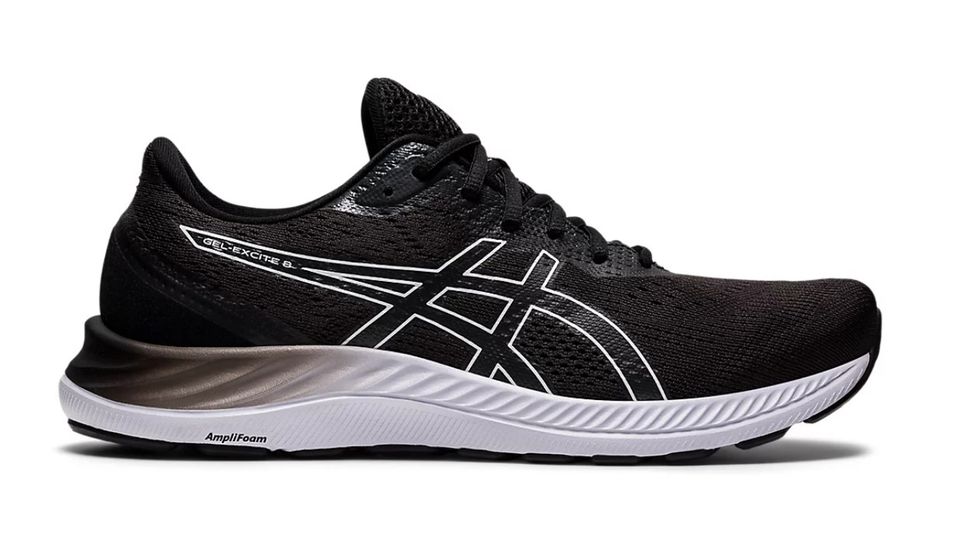 ASICS is a renowned brand famous for blending sports and style, and the GEL-Excite trail shoes are no exception, showing that sturdy, cushioned shoes can be versatile enough for everyday tasks and getting your morning 5K done at the same time. This shoe has a molded heel section to keep your foot more centered as you run, and gel cushioning technology that's essential for comfortability.
When it comes to gait, these shoes are best for those who only need neutral support, and have also been equipped with a design that's meant to make the foot experience a more natural and consistent stride. Flex grooves built into the shoe become more flexible as you begin to run too, meaning this shoe really is made to suit your activity.
Mizuno Wave Rider 24 Running Shoes deal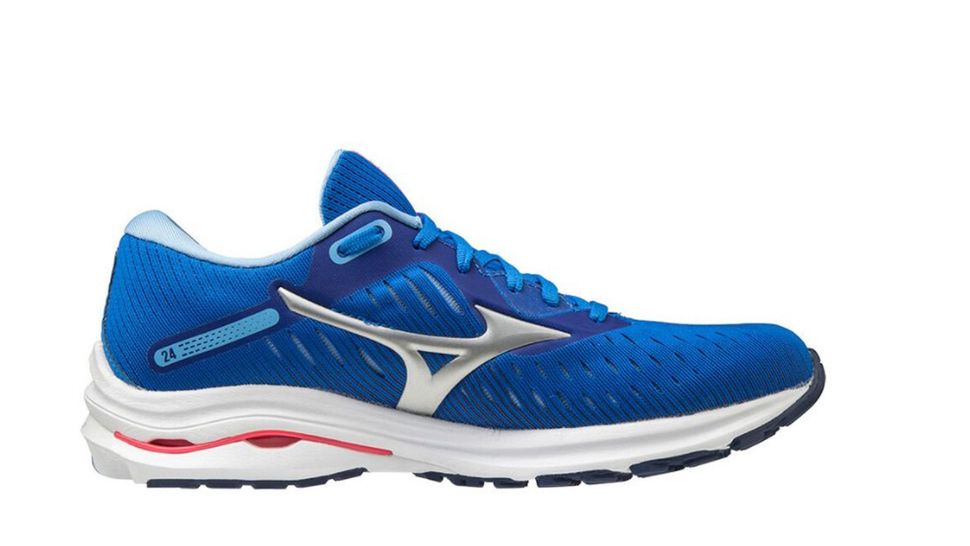 If you're looking for a high-performance shoe to best your times when it comes to running or sprinting, then look no further than the Mizuno Wave Rider 24 running shoes. With an improved design that's 17% softer and 15% more responsive than their predecessor, you can feel reassured that you're benefitting from a cutting edge design that will help you perform to the best of your ability.
The cushioning within these shoes is part of the brand's newly developed technology, MIZUNO ENERGY. This is within the heel wedge, and works to make certain that you can have a rigorous running experience without the risk of discomfort. It's a springy running experience too, which will allow you to get a little further without exerting quite so much force.
Brooks Levitate 4 Running Shoes deal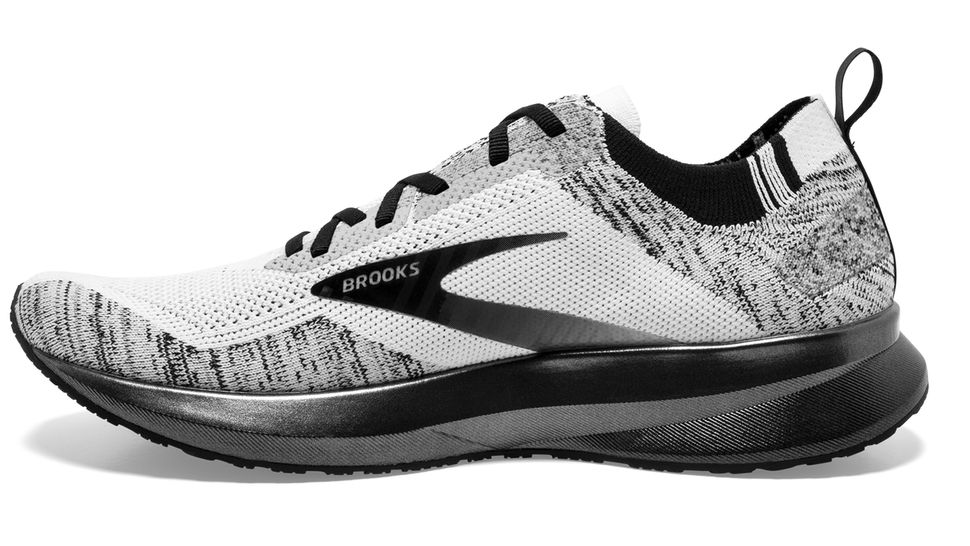 If you're a road runner then the Brooks Levitate 4 Running shoes have everything you need, with a secure fit to suit neutral supported feet, and excellent responsiveness to help you as you go. These shoes are designed to be breathable when you hit the road, with a wraparound integrated collar design for a sock-like fit and smooth fabric lining for a great in-shoe feel. If you feel you need it there's also a removable cushioned footbed, which is ideal for shock absorption if that's a priority for you.
When it comes to aesthetics the Brooks Levitate 4 shoes are definitely worth a look for anyone who wants to be able to keep wearing them even when they're not running. They have a lace up closure design too, so that you can keep your laces secured as you get around.
New Balance Men's Fresh Foam 1080 V10 Running Shoe deal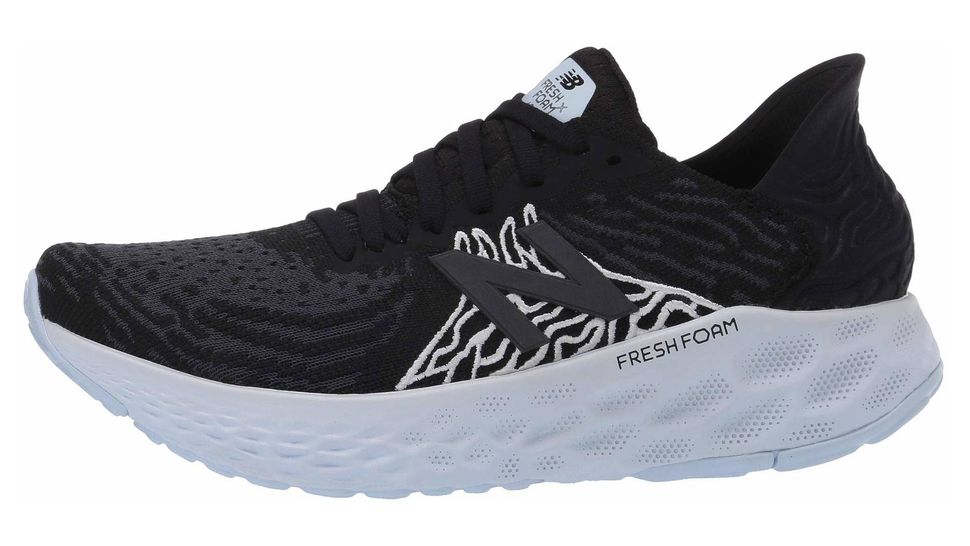 The New Balance Men's Fresh Foam 1080 V10 running shoes were designed based on data from what runners really wanted from their shoes. That resulted in a design that balances style and comfort, with a sock-like fit and advanced cushioning technology. This is called a Fresh Foam midsole; it protects against joint pain and encourages the movement from heel to toe as you run to be as seamless as possible.
This is also a damp-free design, with perforations in the fabric of the shoe encouraging cool air to circulate, so that you can banish that problem for good. The blown rubber outsole is also a sturdy addition to these shoes, ideal for runners to maintain control over the positioning of their feet as they hit the ground.
Which running shoes are best for you?
How to choose the right running shoes for you involves first thinking about what type of runner you are. Will you be covering a lot of miles? Or are you more of a sprinter? Are you new to it all and want to know how to start running? What kind of surface will you be running on – pavement, off-road or treadmill or a mix? We have a feature on treadmills vs running outside, so you can see what the differences are.
Roadrunners need sneakers that have more cushioning to provide shock absorption when the foot hits the ground, and also to minimize the risk of injury. If you're running on uneven terrain or through the mud then you'll need running shoes with studs that offer better grip and ankle support.
If you're doing a mix of both, you can buy a hybrid running shoe. These have a combination of grip and cushioning to support you as you run.
Getting a gait analysis is also important. Your gait is your individual pattern of walking, and understanding this can help you make a better choice when it comes to buying the best running shoes.
One of the most important things about buying running shoes is fit and comfort so if you're someone with wider feet, you need to take that into account, too.
The length of your run will also dictate which running shoes are best for you: if you're training for a marathon, then you'll need more cushioning than for shorter runs. We know it's tempting to buy your favorite brand of sneakers, but just because they look good doesn't mean they will function or perform well on the track.
Stay up to date on the latest science news by signing up for our Essentials newsletter.
Molly Cleary is an ecommerce editor at Livingetc and Homes and Gardens, and was previously a writer at Top Ten Reviews. For Live Science, she covers a range of subjects including fitness, health and homes. Molly graduated from the University of Exeter in the UK. with a degree in English Literature, and previously undertook internships at The Economist.