Peloton vs Echelon: Can this more affordable brand challenge Peloton's claim to the title of best exercise bike?
Peloton vs Echelon: Peloton doesn't have a monopoly on exercise machines with touchscreens, but does it do it best?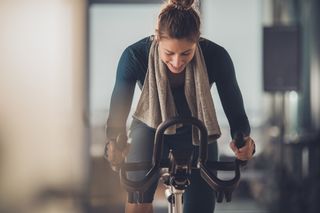 (Image credit: Getty)
If you ever find yourself wondering "Peloton vs Echelon: which bike is better?" we've delved into it to get you an answer. It's been little more than a decade since Peloton first popped a touchscreen on an exercise bike and revolutionized home fitness forever, but a lot has changed in that time. Competitors like Echelon have since released their own spin on this winning formula, and offered it at a more attractive price point to boot.
So, the question stands: Peloton vs Echelon, which brand makes the best exercise bikes?
What the expert says
"Live classes, like those available through Peloton and Echelon, are a great way to motivate people who want the benefits of a gym environment while still working out at home. Seeing other people taking part in the same class encourages us to drive through our workouts and perform to our very best." - Nathan Honess, lifestyle and fitness coach.
First, let's talk about Peloton. The brand is arguably the biggest hitter in the home fitness game, releasing a slew of polished products that can be found in family homes and slick city apartments the world over. The bikes look good, offer excellent performance and benefit from a robust metal build. But it's not the bikes themselves that are the main selling point.
That honor goes to Peloton's expansive platform which, while expensive ($39 / £39 per month), offers thousands of workout classes ranging from spin sessions to yoga practices to guided walks. Essentially, you're buying more than just a bike.
Echelon, on the other hand, has a reputation for making good quality fitness exercise machines that won't weigh as heavily on your wallet (although a membership to its app is similarly expensive). But, can it match Peloton's well oiled performance?
To find out, we tried each one and took a look at their respective strengths and drawbacks. So, if you're looking to add an exercise bike to your home gym, read on to find out whether we think the Peloton or Echelon machines represent the best investment.
Peloton vs Echelon: Price and availability
Price is the most obvious separating factor between these two brands. In a nutshell: Echelon is cheaper. But we imagine you've come here for a bit more detail than that.
Peloton has two bikes to choose from, creatively named the Peloton Bike and Peloton Bike+. The Bike retails for $1,495 / £1,350 on the Peloton website, while the Bike+ will set you back an eye-watering $2,495 / £1,995.
On the face of it, the two bikes look incredibly similar. They have the same 120cm x 60cm footprint and welded steel frame, so you'd struggle to pick them apart, but the Bike+ has a few extra tricks up its sleeve. Namely: a 360º rotating screen (handy for off-bike yoga sessions and the like), a slightly larger screen and an auto-resistance option.
To use the bikes, you'll also want an All-Access Membership to the Peloton App ($39 / £39 per month). Without this, you're largely restricted to the "Just Ride" option, which we think is a bit of a waste of a four-figure smart bike.
Echelon, meanwhile, has a selection of exercise bikes available with MSRPs from $499 to $1099 / £799 to £1,349. However, we recommend keeping an eye out for sales, as these bikes are often discounted by a few hundred dollars.
The Echelon app is less expensive, costing $34.99/£29.99 per month, but won't save you any money in the US as it matches Peloton's $39 monthly price tag.
So, if you don't want to spend four figures on an exercise bike, Echelon is your best bet.
Peloton vs Echelon: Design and display
We have to award this one to Peloton. The bikes look great, to the point they have become as much of a fixture in some people's apartments as a couch or TV. The sleek red and black finish, slim yet sturdy steel frame and compact footprint all screams premium, and there's plenty of substance to back up its undeniable style.
The HD touchscreen (21.5in on the Peloton Bike and 23.8in on the Bike+) is excellent too. It's crystal clear, large enough to make the classes feel immersive, and impressively responsive.
The seat is a bit thin and unforgiving for longer rides, but this can easily be replaced. The only other drawback is you'll need to buy Delta-compatible cycling cleats to clip into the pedals, which adds another to your list of Peloton-related investments.
This isn't the case with the Echelon EX-3 we tested, which has dual-sided pedals offering a toe cage and SPD-compatible clips. So, you don't need specialist footwear to start cycling.
The EX-3 isn't a bad looking bike either, but its lurid red plastic details mean it doesn't quite match Peloton's premium sheen. It's slimline, so won't dominate a room, and has thoughtful touches like water bottle holders and a holster for your phone or tablet.
However, this last option comes at the expense of a touchscreen, which is likely one of the reasons this bike is so much more affordable than Peloton's offerings. Instead, you can load the Echelon Fit app onto your smart device, click it into the holster above the handlebars, connect it to the bike then get riding.
This took us a little longer than simply switching on the Peloton, and even the best tablet can't match the immersive experience of Peloton's 20in+ touchscreens, but it still allowed us to enjoy plenty of follow-along classes.
Echelon's more expensive offerings like the Connect Sport-s and Connect EX-5s do have in-built touchscreens, if this is a deal breaker for you.
Peloton vs Echelon: Performance
This is a close-run race, but Peloton just pips Echelon to the post. Both the Peloton Bike and the Echelon EX-3 are well-made, robust exercise bikes, and there are many similarities between the two.
Both bikes have wheels on the base to make them fairly easy to maneuver, both bikes remained stable when we pushed the pedal to the metal, and we found the flywheels on both bikes moved both smoothly and quietly thanks to effective magnetic resistance—a fact we're sure your neighbors will be happy about.
The two bikes also share the classic spin-bike dial on the frame to alter the resistance, although we found the Echelon one was a bit under-sensitive for our liking.
The only other separator between the two products is the metrics on offer. The Echelon offers a good amount of real-time performance data on your speed, estimated calorie burn, cadence, output and distance covered, but the Peloton bike goes into a bit more detail with features such as personalized Power Zone Indicators to help make sure the class is tailored to your fitness needs.
Peloton vs Echelon: Workouts
Once you've bought the bike, splashed on a set of the best shoes for Peloton and subscribed to the app, it's clear getting set up on the Peloton bike is a hefty investment. But it's the Peloton App that many people feel vindicates this lofty cost.
There are thousands of workouts available, with classes of varying lengths, intensities and difficulties meaning there's something for everyone.
These aren't limited to spin sessions either. Peloton also has instructor-led running, walking, meditation, cardio, strength, stretching, yoga and boot camp classes which you can follow on the bike screen or via the app on your phone.
Each class has Peloton's signature stamp, led by a team of knowledgeable and (sometimes excessively) enthusiastic coaches adorned from head to toe in Peloton apparel. Most are also set in a studio setting, bringing the gym to you and giving them a professional feel.
When scrolling through the Echelon app, it can sometimes seem like the brand may have peered over Peloton's shoulder and copied some of its homework. It's nicely laid out, with thumbnails advertising the classes on offer, and there are plenty of categories to choose from including cycling, rowing, running, strength training, stretching sessions, HIIT and yoga.
But the Peloton app simply has more depth. There are more options to keep you from becoming bored, no matter what sort of workout you're craving that day, and the delivery is altogether more polished.
Peloton vs Echelon: Verdict
Totting up the results, the Peloton Bike runs out as the winner here with a final score of 3-1 over the Echelon EX-3. However, that doesn't necessarily mean this is the exercise bike you should buy.
If finding a great price is your priority, Echelon's range of exercise machines still offer impressive all-round performance. This, paired with the Echelon Fit app, means you can enjoy an effective and varied at-home workout routine for a fraction of the Peloton's cost.
However, if you have the money, we would recommend the Peloton Bike above all others—there's a reason it still tops our roundup of the best exercise bikes.
The bike itself is sleek, stylish and sturdy, but it's the app that will truly transform your exercise habits. Yes, at $39 / £39 per month it's expensive, but the quality, variety and sheer volume of classes on offer is sure to keep you coming back for more.
Our Expert
Nathan Honess is a fitness and lifestyle coach specializing in fitting training around a busy schedule. He is also a body builder and the current UK & European champion for Pro Beach Body and Pro Fitness Model titles.
Stay up to date on the latest science news by signing up for our Essentials newsletter.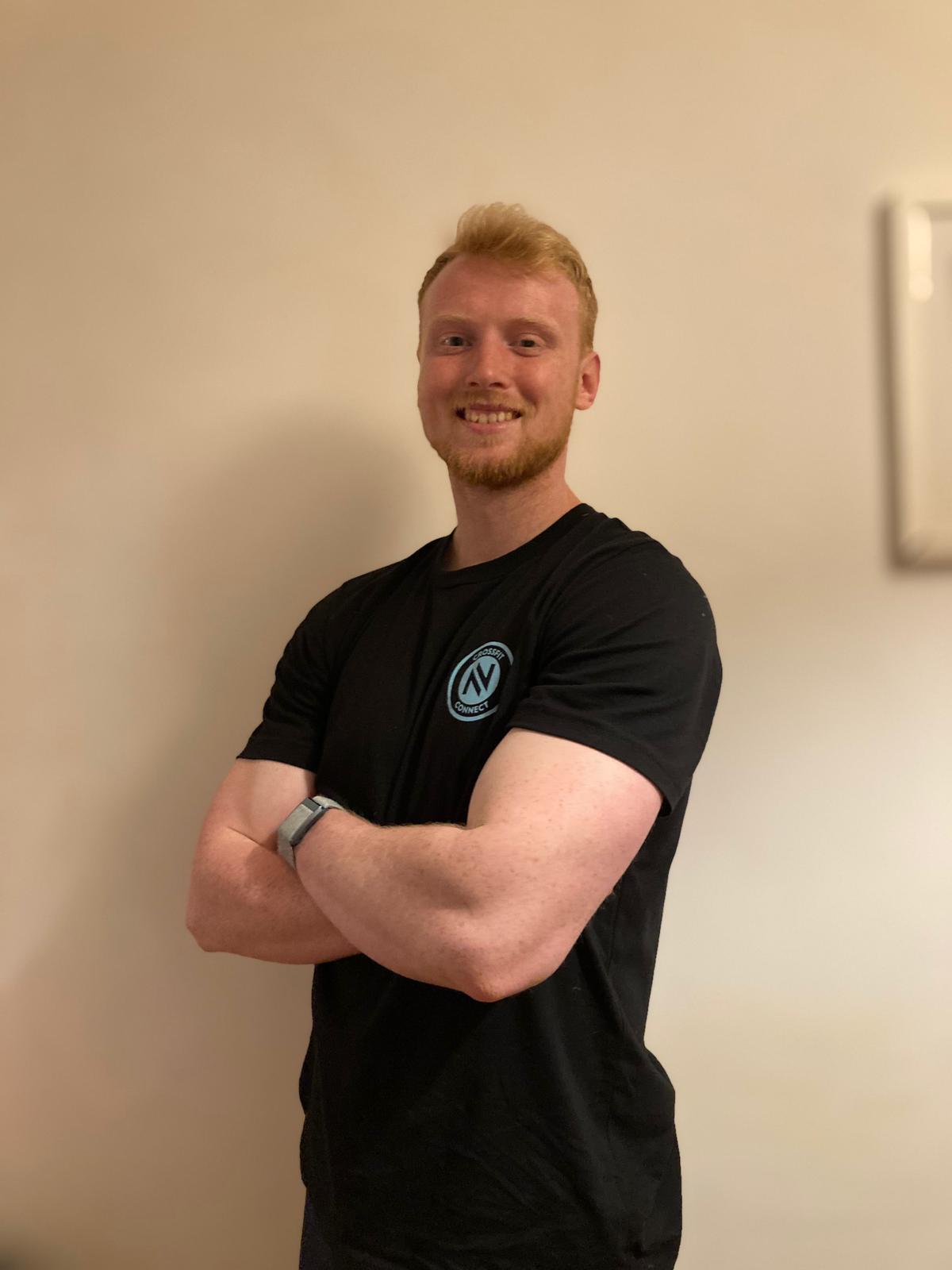 Harry Bullmore is a fitness writer covering everything from reviews to features for LiveScience, T3, TechRadar, Fit&Well and more. So, whether you're looking for a new fitness tracker or wondering how to shave seconds off your 5K PB, chances are he's written something to help you improve your training.
When not writing, he's most likely to be found experimenting with a wide variety of training methods in his home gym or trying to exhaust his ever-energetic puppy.
Prior to joining Future, Harry wrote health and fitness product reviews for publications including Men's Health, Women's Health and Runner's World. Before this, he spent three years as a news reporter with work in more than 70 national and regional newspapers.