If your pearly whites aren't looking so white, fear no more! We've rounded up the best of Amazon Prime Day's smile brightening products to help you achieve your best smile yet.
The Waterpik Aquarius is reduced by 55%, bringing it down to a handy $44.99 at Amazon (opens in new tab); if you've been thinking about investing in one of these gadgets, now is the time! It's particularly useful if you have pockets in your gums, dentures, veneers or braces, as it blasts away food debris that could otherwise get stuck and cause infection. Or, if you're just looking for some easy to apply whitening strips, you can save 40% on these Lumineux Whitening Strips, down to $29.99 at Amazon (opens in new tab), or Crest 3D Whitening Strips, also $29.99 at Amazon (opens in new tab).
If whitening isn't your thing, you can check out our guide to eight prime day electric toothbrush deals (opens in new tab), and we've included some discounted dental essentials like replacement heads and mouthwash too.
Oral Hygiene (opens in new tab) can be a bit of a mystery. Is brushing enough? Should we be investing in every dentist-recommended gadget out there? While we don't recommend you work on your teeth so vigorously that you cause damage (yes it is possible), we have put together some of our recommendations for handy oral health extras below.
If you want one of the best electric toothbrushes around, take a look at our guides to Oral-B Electric Toothbrush Deals and Philips Electric Toothbrush Deals (opens in new tab), including models we've tested ourselves. Can't decide? See our handy guide to Oral-B vs Sonicare, Which Toothbrush is Better? (opens in new tab)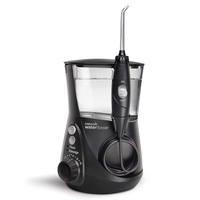 (opens in new tab)
Waterpik Aquarius Water Flosser| Was $99.99, Now $44.99 at Amazon (opens in new tab)
Save 55% on this high-tech water flosser from Waterpik. Featuring enhanced pressure with 10 settings for a custom clean, massage mode for gum stimulation, plus a built-in timer/pacer pauses briefly at 30 secs and 1 min to help track flossing time.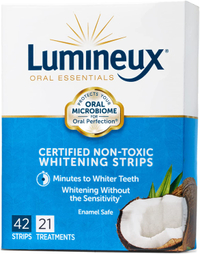 (opens in new tab)
Lumineux Teeth Whitening Strips | Was $49.99, Now $29.99 at Amazon (opens in new tab)
Save a whopping 40% on these non-toxic whitening strips and brighten your smile for less this Amazon Prime Day. Gently lift stains without taking the enamel too and without the use of harsh bleaches that damage your tooth structure, leading to sensitivity. Includes 42 Strips / 21 Treatments.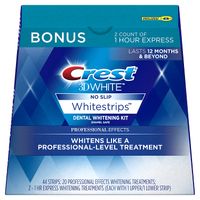 (opens in new tab)
Crest 3D Whitestrips | Was $45.99, Now $29.99 at Amazon (opens in new tab)
Save 35% on these highly rated Crest 3D whitening strips. Use once a day for 30 minutes to remove up to 14 years of teeth stains for a whiter smile. Advanced 'Seal Technology's' no slip grip stays put, so you can talk and drink water while whitening teeth: convenient!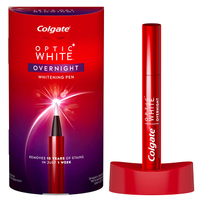 (opens in new tab)
Colgate Optic White Overnight Teeth Whitening Pen | Was $24.99, Now $17.48 at Amazon (opens in new tab)
Save 30% on this overnight whitening pen from Colgate. The precision brush targets the surface of each tooth and a clickable top to easily control gel amount. Just apply a layer onto your teeth, sleep, and brush your teeth in the morning for a brighter smile!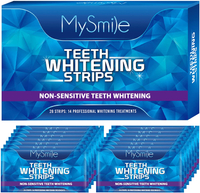 (opens in new tab)
MySmile Teeth Whitening Strips | Was $39.99, Now $19.49 at Amazon (opens in new tab)
Save 51% on these fantastic MySmile whitening strips, to efficiently remove teeth stains from food, coffee, wine, soda, smoking, and more. Each package comes with 28 white strips with 14 applications (top and bottom teeth). See results in 30 minutes, achieving up to 10 shades whiter after 14 applications.
This year's Amazon Prime Day event runs until midnight tonight, so now is the perfect time to snap up some amazing oral health deals. We'll be updating this guide throughout the event with the best deals on a range of products, so you can prioritize your health without breaking the bank.
For more, check out our Amazon Prime Day Health Deals for 2022.