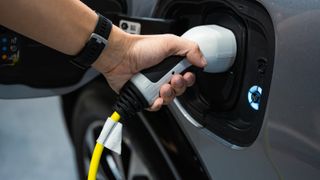 (Image credit: Getty Images)
Electric vehicles can reduce carbon emissions and improve air quality by taking gasoline out of transport and replacing it with electric motors and rechargeable batteries. Whether it's Tesla's revolutionary Cybertruck, an electric bus that can travel 350 miles on a single charge, or even a record-breaking electric car that goes from 0 to 62 mph in 1.5 seconds, our expert writers and editors put the pedal to the metal and put you on the right track with these innovative new vehicles.
So if you're interested in buying an electric car or are just curious about the tech that goes into them, race to the front of the grid with our news, features and articles about electric vehicles.