Save $360 on the Echelon Smart Rower this Prime Day
Amazon has slashed the price of the impressive Echelon Smart Rower by 36% in the Prime Day sale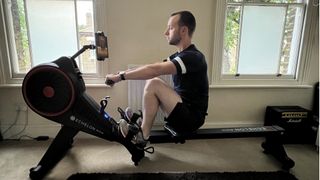 (Image credit: James Frew)
Amazon has slashed the price of the brilliant Echelon Smart Rower for a second time this Prime Day, shaving $360 from the total cost. The online retail giant had already knocked a healthy $200 off the MSRP, and now you can enjoy a further $160 saving thanks to an additional Prime Day discount — taking the price from $999.99 to an enticing $639.99.
We're big fans of the Echelon Smart Rower, with our fitness writer awarding it a four-star review and naming it among the best rowing machines on the market after getting their hands on one for testing. The reason for this high score is that it does something very few of its rivals can; namely, it offers a quality machine with smart features for a fraction of the price of rivals like Hydrow and Ergatta.
And, now its already-reasonable asking price has become even more affordable in the Prime Day sale, we don't want you to miss out. It could also be the starting point for you to build a home gym for less than $900!
In their review of the Echelon Smart Rower, our fitness writer raved about the "near-perfect" machine saying every aspect felt "well-designed". It's compact and foldable, making it a great home workout companion for anyone short on space, and there are plenty of little touches that make using it a more enjoyable experience.
For example, the foot straps have little grips on the end to help you pull them tight, and you can toggle through the 32 magnetic resistance settings using practical buttons on the handle rather than having to awkwardly reach for the fan cage on the front of the machine.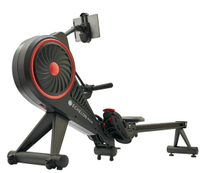 Echelon Smart Rower | Was $999.99 Now $639.99 at Amazon (down 20%)
The sleek Echelon Smart Rower has cleverly found a way to keep costs downs while still offering smart features via an app displayed on a mobile or tablet. What's more, it's now even cheaper than before, down $360 on Amazon.
Unlike many of its competitors, the Echelon doesn't have a built-in touchscreen. Instead it has a phone or tablet holder on the end of an arm that extends above the rower's handle, making it easy to see and reach when you're using the rower.
The absence of a touchscreen may sound like a drawback at first, but Echelon has cleverly turned it into a strength. You can connect the rower to the expansive Echelon Fit app to access hundreds of live and follow-along workouts, as well as view your performance metrics and keep track of your progress. You'll need to pay a monthly membership fee for this, but we think it's worth it given the scope and quality of the content on offer.
The app has everything from rowing sessions to strength training and yoga. So, if you fancy cross training with some off-rower work, you can simply move your phone or tablet to a practical spot, unfurl a yoga mat and get going in comfort — something machines with built-in touchscreens can't match.
We found there were classes to suit all ability levels too, whether you're a newcomer to rowing or spend half your life on the water, and we liked how you can easily filter workouts by factors such as training style and instructor to find one that's right for you.
The position and materials of the seat and handle put us in a comfortable rowing position, so we were able to rack up the (nautical) miles without suffering from an aching back or behind, and the rower's magnetic resistance system made next-to-no noise, even during more intense sessions — something your neighbors may be happy to hear.
But why, you may be wondering, should I invest in a rowing machine instead of a trusty treadmill or one of the best exercise bikes? Isn't that a bit of a left-field choice?
Perhaps it is, but the humble rowing machine is currently turning treadmill-users' heads thanks to its wealth of health benefits and ability to deliver a great full-body workout.
For starters, an English Institute Of Sport Study published in the journal Medical Science in Sports & Exercise revealed that each stroke uses 86% of muscles, including those in your arms, core, legs and more. Whereas a running or cycling session is far more focused on your lower body. It's lower impact than lacing up your running shoes too, putting less stress on your knees and ankles.
It's also a great way to boost your cardiovascular endurance and work up a sweat, with the University of Rochester Medical Center's calorie burn rate calculator estimating a 125lb person will burn 420 calories during an hour session of "moderate" stationary rowing, or 510 if they upped the intensity to "vigorous".
So, if you're looking to increase your fitness or use a rowing machine to lose weight, we recommend hitting the (virtual) water.
On your marks, get set... row!
For more great deals on stationary cycles, read our roundup of the best rowing machines on sale.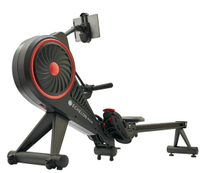 Echelon Smart Rower | Was $999.99 Now $799.98 at Amazon (down 20%)
The Echelon Smart Rower is a fantastic option for home workouts. Fully foldable, compact and more affordable than many of its rivals, it offers a huge array of live and on-demand workout classes via the Echelon Fit App. You can now snap one up with a 20% discount on Amazon.
Stay up to date on the latest science news by signing up for our Essentials newsletter.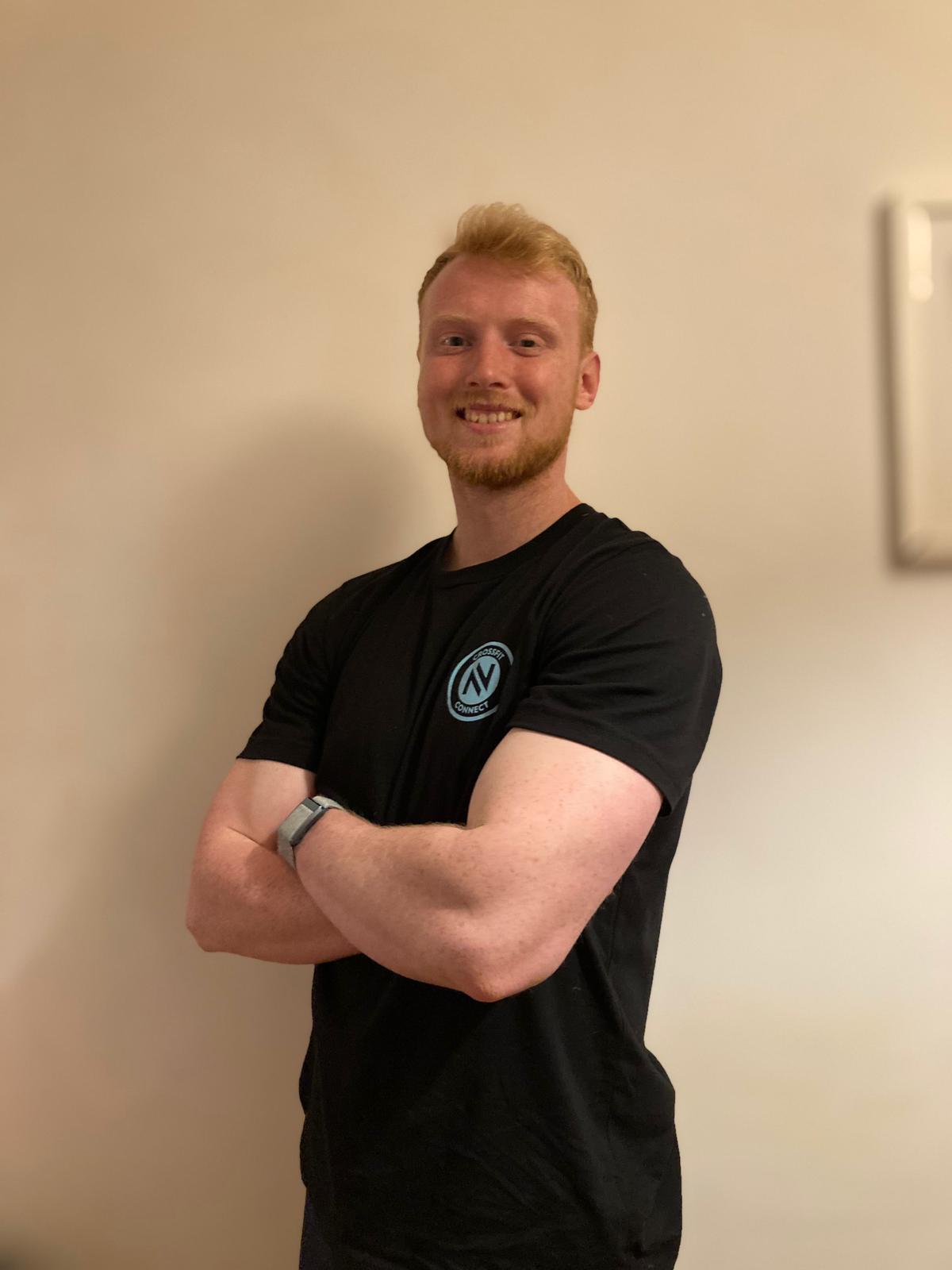 Harry Bullmore is a fitness writer covering everything from reviews to features for LiveScience, T3, TechRadar, Fit&Well and more. So, whether you're looking for a new fitness tracker or wondering how to shave seconds off your 5K PB, chances are he's written something to help you improve your training.
When not writing, he's most likely to be found experimenting with a wide variety of training methods in his home gym or trying to exhaust his ever-energetic puppy.
Prior to joining Future, Harry wrote health and fitness product reviews for publications including Men's Health, Women's Health and Runner's World. Before this, he spent three years as a news reporter with work in more than 70 national and regional newspapers.