Best running shorts deals: Save on Sweaty Betty, Nike, Adidas and more
The best running shorts deals for men and women you can find right now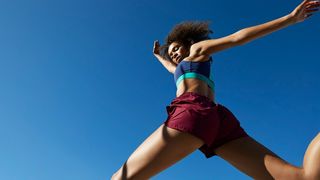 (Image credit: Getty)
In the market for some new running shorts? Check out these best running shorts deals to get great discounts on some of your favorite brands like Nike, Adidas, Sweaty Betty and more. Here at Live Science we've done the searching so you don't have to. We've made sure to include a range of running shorts to cover different requirements and prices. That means if you're running a marathon, a sprinter or even just a daily jogger we should have something here for you. You can be a complete beginner to running but that doesn't mean you don't want the best running shorts to help you on your journey, that's why we've rounded up the best deals from the best brands.
What material is best for running shorts? Well, you need to look for something that's lightweight and breathable since you'll be sweating off those miles. Comfort is also important so they should feel smooth on the skin, this is what ultramarathon runner and USA Triathlon coach Katie Godec told Live Science. "You will be sweating, salting, and rubbing onto/against the shorts for a long time so you want to make sure they do not contribute to the chafe that can result from this repetitive motion and moisture." Godec also recommends shorts with reflective features as they are an important safety consideration, especially if you are road running or pounding the sidewalk around traffic.
Of course, it's not just running shorts you need, that's why we have guides on the best running shoes deals, running leggings deals and sports bras for running, just in case you want to get your whole fitness outfit sorted.
Best running shorts deals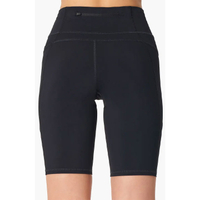 Sweaty Betty Zero Gravity Running Shorts - was $70.00 , now $54.60 at Nordstrom
These Sweaty Betty zero gravity running shorts are 30% at Nordstrom and feature handy pockets and a tactile, comfortable stretch with breathable fabric that will suit all kinds of workouts.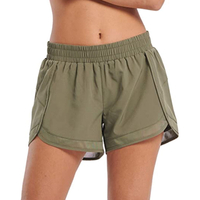 Generies Womens Comfy Athletic Running Shorts - was $39.99, now as low as $24.99 at Amazon
Save nearly 40% off these comfortable athletic running shorts. Composed of lightweight fabric, they have an underpants liner but are still breathable and can stretch. An elastic waistband makes them easy to wear, too.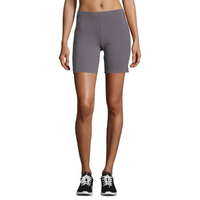 Hanes Women's Stretch Cotton Bike Shorts - was $26, now $12.00 at Walmart
Save over 46% on these stretch cotton shorts. We had this deal down from $62.40 on its original price tag last year and now they got even cheaper. Ideal for gym goers, runners, biking or even lounging.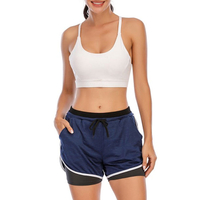 SAYFUT Women's Performance Running Shorts - was $59.99, now $19.99 at Walmart
Save a whopping $40 on these comfortable yet moisture-wicking two-in-one running shorts over at Walmart. A loose-fitting exterior is complemented by an elasticated inner layer for ultimate comfort and coverage..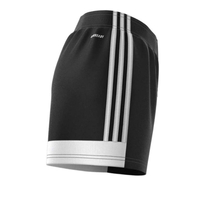 Adidas Women's Tastigo 19 Shorts - was $25.00, now $21.38 at Amazon
Save 14% on these Adidas Tastigo 19 shorts that have a Climalite design for breathability. 100% Polyester, these shorts have a regular fit and mesh inner lining.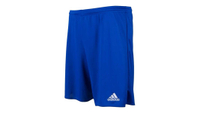 Adidas Men's Parma Climalite shorts - was $40.00, now $25.40 at Walmart
Save nearly $15 on these aeroready polyester, breathable running shorts from Adidas. Pocketless to reduce chafing, they're regular cut and have a drawstring for a comfortable fit.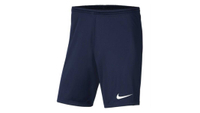 Nike Men's Shorts Dry Park III - was $40.00, now $25.40 at Walmart
Save $9.00 on these running shorts for women. They're soft and lightweight, quick-drying and the mesh underlining makes them super-breathable - perfect for whatever workout you choose.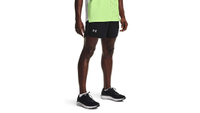 Under Armour Men's Launch Stretch shorts - was $35.00, now $29.61 at Amazon
Save over 16% on these stretchable, ultra-light running shorts that are also perfect for other sports. Open hand pockets are combined internally with a powermesh phone pocket.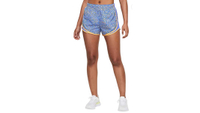 Nike Women's 3-inch Tempo shorts - was $35.00, now $24.94 at Amazon
Save nearly 30% on these 3-inch running shorts. Made from 100% polyester and flanked by mesh side panels to aid breathability, the exterior shell is made from recycled polyester.
Which pair of running shorts is best for you?
Comfort plays a vital role when finding the best running shorts, just as it does when selecting the best sports bra deals and running legging deals. To start there's the type of fit you'll want to use, which, ultimately, comes down to personal preference, as Katie Godec explains. "There is a joke in the trail running world that elite ultra runners (who happen to be men) will always wear 'short shorts'. My thigh chafe would be astronomical if I wore that length. You'll see a lot of people opting for compression shorts as well to eliminate chafe. As long as the material is moisture wicking and there are no poorly placed seams, you should be fine."
Godec, who also took part in multiple Ironmans, discusses how waistband fit is an integral part of purchasing a pair of running shorts. "Some have a flat, flush band and others have a bit of a cinch to them. I recommend whatever does not move around or rub. It should also not be so tight that it is irritating you. There are some shorts out there with nice little added pockets for a key or credit card. As long as those added features don't rub against your skin while you are working out, they are pros, not cons."
To find the perfect pair of running shorts for you, there are a few things you may need to consider:
Length of running shorts
Standard lengths for running shorts are 2"/3", 5", 7" and 9" and this measurement is the inseam – so the length from the crotch to the edge of the shorts' leg.
A general rule of thumb is that for speed, 'shorter' shorts are better and are the ones favoured by competitive runners, (at least male competitors, as Godec explained earlier). Be aware that these shorts show a lot of flesh, which may not be comfortable for all runners. 5" shorts sit along the mid-thigh for most and are suitable for many different sorts of running. Running in the elements, or heading out on trail runs, and coverage starts to become essential, so it's better to opt for 7" and 9" shorts to provide support and warmth. This length often gives a tidy range of pockets too, but choose your fabric wisely so the shorts don't slow you down.
Style of running shorts
Ultra-short running shorts, also known as split shorts, are designed with overlapping flanks of fabric to provide complete range of motion. V-notch shorts, while still considered 'short' shorts, describe garments with a V-shape cut out towards the side leg seam — equally popular for good range of motion and leg movement.
Tight shorts, which closely resemble bicycle shorts without the additional padding, provides compression with a 'second-skin' feel. But if you're worried about your modesty in these kinds of close-fitting shorts then why not opt for a pair of 2-in-1 shorts? They are designed with a lightweight exterior shell that cover an in-built longer, compression short to reduce leg chafe and increase muscle support.
Some shorts also come with built-in briefs or liners, allowing runners to run without wearing underwear. This can help prevent chafing and provide additional support during long runs. Some shorts even have built-in pockets to hold your keys, phone, or other small items.
Performance fabrics and features
When it comes to materials, synthetics are the most comfortable to wear and these tend to be blends of polyester with a good amount of elasticity. The best running shorts are light, fast-drying and breathable. These will help keep you cool — or retain heat in the summer, and reduce friction. You should always choose a fabric that dries quickly to avoid getting sweaty. Look out for recycled polyester mixes, which are often eco-friendly.
Pocket options are also important to consider when shopping for running shorts. The shape and sizes of pockets available will dictate whether you need to take an additional arm strap or pouch out with you when running. Some running shorts have pockets large enough to hold smartphones, bank cards and gels, which make them great for city running when you want to stop off after your run. However, some may only require a small waistband pocket just large enough to fit a house or car key. The latter being helpful for those that prefer to use a fitness tracker or smart watch to track their activity, or prefer to leave the devices at home. Other features you should consider are whether there's reflectivity built-in to the design for visibility at night, waistband design — whether elasticated, drawstring or more, and what color or print/logo options you'd like.
Best running shorts deals: Overall, budget & premium
Baleaf 7" Compression Shorts
Best overall running shorts
Material: 80% nylon / 20% spandex | Pockets: Three
Inexpensive
Ideal for all runners
Deep pockets
Fabric is a little thin
Fit varies depending upon body shape
Chafing can be an issue when running both long and short distances but the New Balance Impact Run 2 In 1 Short makes nasty skin sores a thing of the past. Longer, snug-fit inner shorts minimizes thigh-rub all without riding up, and their buttery-soft feel is complemented by two drop-pockets to hold your phone and essentials while running.
The outer-layer is light and stretchy thanks to the woven fabric that uses fast-drying technology to wick away sweat and keep you feeling fresh. Meanwhile, the waistband is secured with a handy drawcord so that they remain on the hips whether you're sprinting or jogging lightly. These shorts tick the sustainability box too as they're 86% recycled polyester – which means the fabric is made from plastic waste such as bottles.
---
Under Armour Fly By 2.0 Running Shorts
Best value running shorts
Material: 100% Polyester | Pockets: Key pocket
Breathable
Available in multiple colors
No in-built pockets
Leg openings are narrow
Popular running shorts among female runners, these Under Armour Fly By 2.0 shorts come in multiple trims and different colors which make them easy to match with running shoes and other fitness wear already in the closet. The shorts are made from a lightweight, quick-drying fabric with breathable mesh side-panels that aid heat dissipation while maintaining good range of motion in the legs.
The waistband is slim and rests comfortably against the skin with in-built briefs that give runners support while running. Although this latest version now lacks the pockets its predecessor had, there is still a small pocket just big enough to stash a key when going for a run.
---
Brooks Source 9" shorts
Best premium running shorts
Material: Polyester / spandex blend | Pockets: Drop pockets
Easy to move in
Features double pockets
Possibly too long for some runners
Compression is minimal
Runners that are used to the feeling of tights when running mile after mile may prefer these long, 9" semi-compressive fit Brooks running shorts. With plenty of stretch in the shorts they still feel supportive and have few seams to aid with the comfort of running long distance, as does the flat waistband which can be adjusted with the in-built, streamlined drawstring.
Two, large drop pockets are big enough to fit most smartphones and sets of keys which means runners don't have to compromise when on-the-go. These Brooks also have excellent insulation to keep runners warm when the temperature drops, keeping legs warm and sweat-free.
Stay up to date on the latest science news by signing up for our Essentials newsletter.
Ali Horsfall has almost 15 years of experience as a journalist and has written for national print titles and lifestyle brands including woman&home, Woman, Woman's Own, BBC magazines, Mothercare, Grazia and The Independent. She currently specializes in health and fitness content and loves sharing the best expert advice on staying well.