The best MacBook deal of Prime Day is $250 off the MacBook Air M1 - one of our top picks for a student laptop
Want to sink your teeth into an Apple? For $749.99, this MacBook Air M1 2020 is great for coders and students.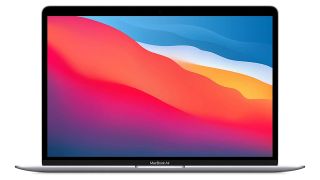 (Image credit: Apple)
If you want to get your hands on a MacBook and don't want to pay the earth, this deal is absolutely for you. Amazon is selling the MacBook Air M1 2020 for $749, a good $250 cheaper than normal.

It's a superb laptop with an eye-catching retina screen that has enough power to handle most tasks. It's gorgeous to look at, easy to use, and, while it's a few years old now, it's still a great machine.
It's extremely tempting at its $999 MSRP, but at $749 it's an absolute steal. If you want a bite of the Apple, we recommend you grab this while you can.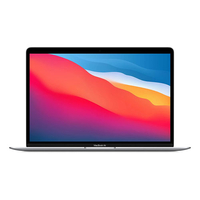 Key features: M1 Chip, 13" Retina Display, 8b GB RAM, 256 GB SSD Storage, Backlit Keyboard, FaceTime HD Camera, 15 hours battery life.
Product launched: November 2020.
Price history: Before this deal, Amazon's price for the M1 has hovered around the $875 mark, briefly dipping as low as $800. However, it's never dropped as low as $749.99 and we doubt you're going to see a better deal than this.
Price comparison: Apple: $999| Best Buy: $749.99
Reviews consensus: We remarked that although it was in need of a redesign, "The MacBook Air M1 is the cheapest way to get an Apple laptop, and offers a huge power jump over its predecessor." It's also great for students and has an impressive battery life. It's not cutting edge, but it has an awful lot to offer, especially at this price.
TechRadar: ★★★★½ | Tom's Guide: ★★★★½ | Live Science: ★★★★
Featured in guides: Best MacBooks for students.
Buy it if: You want a powerful machine that can handle all the mid-range tasks you can throw it at, or if you just adore Apple's style and ease of use.
Don't buy it if: You absolutely have to use applications which are only available on Windows or if you need a bigger screen.
Stay up to date on the latest science news by signing up for our Essentials newsletter.
Chris is a freelance journalist who, aside from covering games and gaming-related tech, has a taste for horror, sci-fi and the post-apocalyptic. As well as Live Science, you can find his work at Space.com, The Escapist, GameSpew (where he's the morning news writer) and more. You can follow him on Twitter @MarmaladeBus.