Ergatta vs Hydrow: Which Rowing Machine Should You Buy?
Ergatta vs Hydrow: these are two of the best rowing machines on the market, but which is better?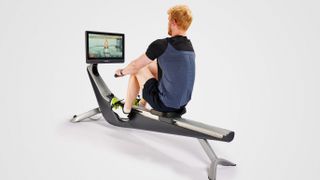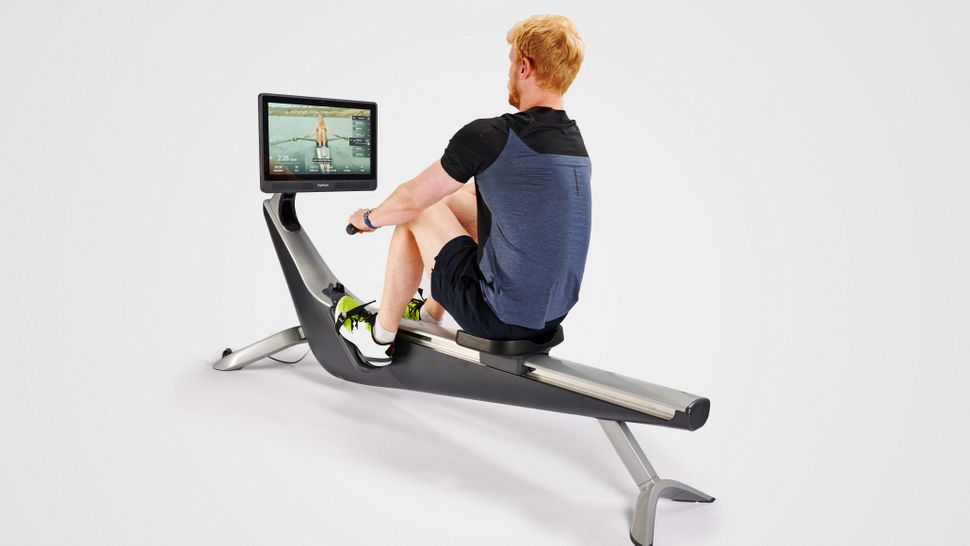 (Image credit: Future)
In the battle of Ergatta vs Hydrow, both brands have revolutionized the rowing machine game, but in very different ways. So, if you're looking to add one to your home gym set-up, it pays to get clued-up on their significant differences before deciding which one to buy.
Luckily, having tested both models, we're in a prime position to help you pick the right machine for your fitness needs.
The Hydrow is the best rowing machine for realism, offering virtual on-water classes alongside intro sessions to teach you how to master your technique. It also boasts a host of knowledgeable instructors on its books, from former Olympians, Paralympians, top-level athletes and specialist coaches.
The Ergatta, on the other hand, takes a very different tack. It still offers the same myriad benefits of using a rowing machine, but motivates users to keep coming back for more with engaging games and races.
However, the differences don't stop there. Read on to find out what separates the two rowers, and our verdict on the winner of the Ergatta vs Hydrow showdown.
Ergatta vs Hydrow: Price and availability
The Ergatta Rower launched in the US in March 2020 with an MSRP of $2,499 in the US or £2,495 in the UK.
A subscription to the Ergatta platform will set you back $29/month or $348 for a full year (although you can enjoy a slight discount for your first year, at $319).
The Hydrow Rower was originally launched in 2018. It currently retails for $2,495 in the US and £1,995 in the UK. You can also buy the more compact Hydrow Wave for $1,895 or £1,595, although you'll have to settle for a less sleek design and smaller screen.
There is also the added expense of $44/month to gain access to the Hydrow platform.
From this, it's clear that neither the Ergatta nor Hydrow rowing machine are budget options. However, for anyone seeking a premium machine for a slightly lower price, the Hydrow Wave is likely to be your best option.
If it's affordability you're after, you might want to consider the ProForm 750R Rower or the Echelon Smart Rower.
Ergatta vs Hydrow: Design & display
The Ergatta and Hydrow look about as different as two rowing machines can.
The Ergatta has a handcrafted American cherry wood frame, giving it a classic aesthetic. The Hydrow, on the other hand, goes for a far more modern look, with its long spaceship-esque body and chrome detailing.
The Hydrow's crystal clear touchscreen feels more integrated than the Ergatta's android-powered tablet, and provides an immersive experience which we found worked well with the virtual rowing classes. It's larger too (22" compared to 17.3").
But we have to hand Ergatta the win on this one, with the more traditional finish able to slip seamlessly into most homes. It's foldable too, so you can store it upright against a wall to limit its footprint when not in use.
You can store the Hydrow upright, but it's still a sizable machine and you'll need to invest extra in the brand's specially designed upright storage kit for the privilege.
If size is a concern, you might want to consider the Hydrow Wave. This still doesn't have the foldability we want to see from Hydrow, but it is a slightly more manageable size (80" x 19" x 43" rather than 86" x 25" x 47").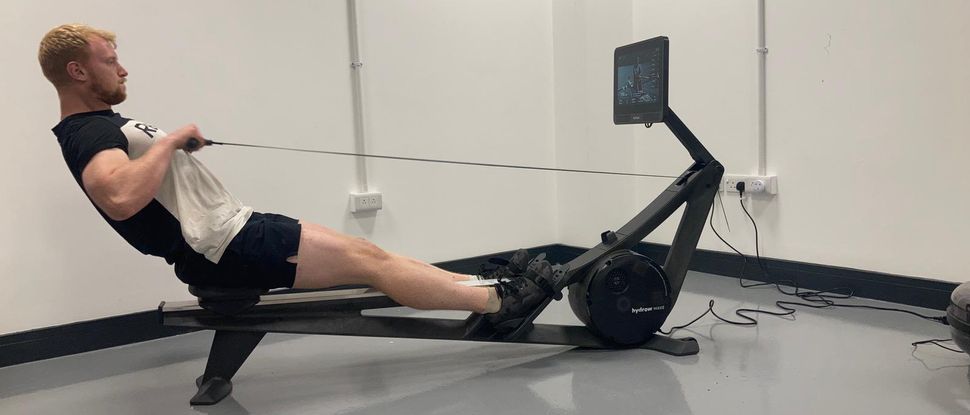 Ergatta vs Hydrow: Performance
Clearly not copying from each other's notes, the Hydrow and Ergatta are also different types of rowing machine.
The Hydrow uses magnetic resistance, which we've had questionable experiences with previously as cheaper machines lack the dynamic feel of water and air rowers.
But, the Hydrow's impressive computer-controlled electromagnetic drag system provided us with a realistic feel, reacting to more forceful strokes with added resistance (as you would expect when pulling an oar through water).
Contrastingly, the Ergatta is a water rower, generating resistance via a flywheel inside a water tank at the front of the machine. This offered a similarly believable experience when we tried it, and the soothing, rhythmic sound of the water whooshing as you row is an added bonus.
Both systems are quiet and offer the ebbing and flowing resistance you would expect when rowing on the water. We liked the added sensory element of the Ergatta's sound, but the Hydrow narrowly edges this contest on account of its customizable drag settings.
We also found the Hydrow the more enjoyable machine to use. Its large body, high-up cushioned seat and 10-roller railing system meant we moved smoothly and maintained a comfortable rowing position, whatever the length of our session.
The Ergatta will also deliver comfort for most users. The only people who might find it less accessible are those with limited mobility in their lower body, as the seat is low to the ground and the footplate is rather narrow. This is intended to emulate the feel of a real rowboat, but it may be difficult for someone with bad knees, hips or ankles to lower themselves into the seat.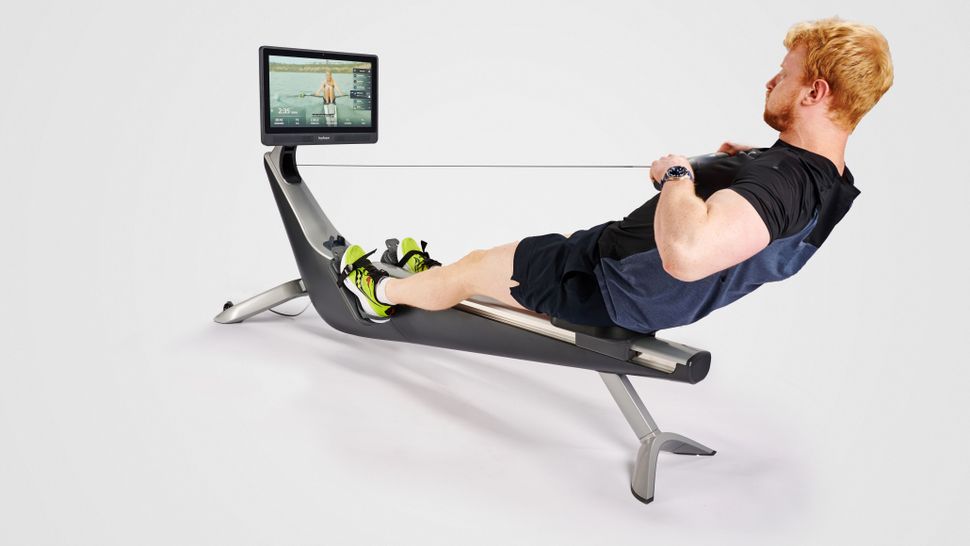 Ergatta vs Hydrow: Workouts
Finally, we come to the workouts. And, once again, the Hydrow and the Ergatta serve up very different offerings.
The Hydrow Rower is often touted as "the Peloton of rowing", and it's easy to see why. The brand has paired an exercise machine with a touchscreen and a platform filled with thousands of exercise classes. But we think this comparison is something of an oversimplification.
You see, where Peloton takes you into brightly lit studios, Hydrow plays into its rowing roots by transporting you to some of the world's most picturesque waterways. It also places you on a boat, facing an expert (and, importantly, likable) instructor who will talk you through each session with top tips and amusing quips.
We found this approach refreshing and far more immersive than your average fitness app. Mid-workout, with our headphones in and the lapping waters of Loch Ness around us, it was easy to forget we were in our testing site and not sitting on a Scottish lake.
But, if this isn't your bag, you might want to consider the Ergatta Rower. Instead of realism, it relies on game-based sessions to hook users. Minigames like "Meteor" and "Pulse" challenge you to row at set speeds to earn a higher score, copying the format of an interval session while capitalizing on the addictive nature of video games to make it more enjoyable and entertaining.
There are also real-time races against fellow members of Egatta's online community (think MarioKart, sans-bananas) which soon had our hyper-competitive tester returning to the hotseat in search of a podium place.
Ergatta vs Hydrow: Verdict
On paper, Hydrow records a narrow victory over Ergatta here. After all, though neither company has produced a product with a score lower than four stars, our highest-ranked rower from either brand is the more compact and affordable Hydrow Wave. We awarded it four-and-a-half stars from a possible five.
However, this doesn't mean you should immediately hit "add to basket" on this machine without a second thought.
Picking the best rowing machine for you will depend on what you want from your fitness routine. If you want a more realistic row, appreciate the outdoors, enjoy exercising or like the human element that comes with instructor-led classes, the Hydrow Rower is the machine for you.
But, if you have previously struggled to stick to an exercise routine and are looking for a new way to motivate yourself, the Ergatta could be just the ticket—especially if you have a competitive streak or enjoy gaming.
Stay up to date on the latest science news by signing up for our Essentials newsletter.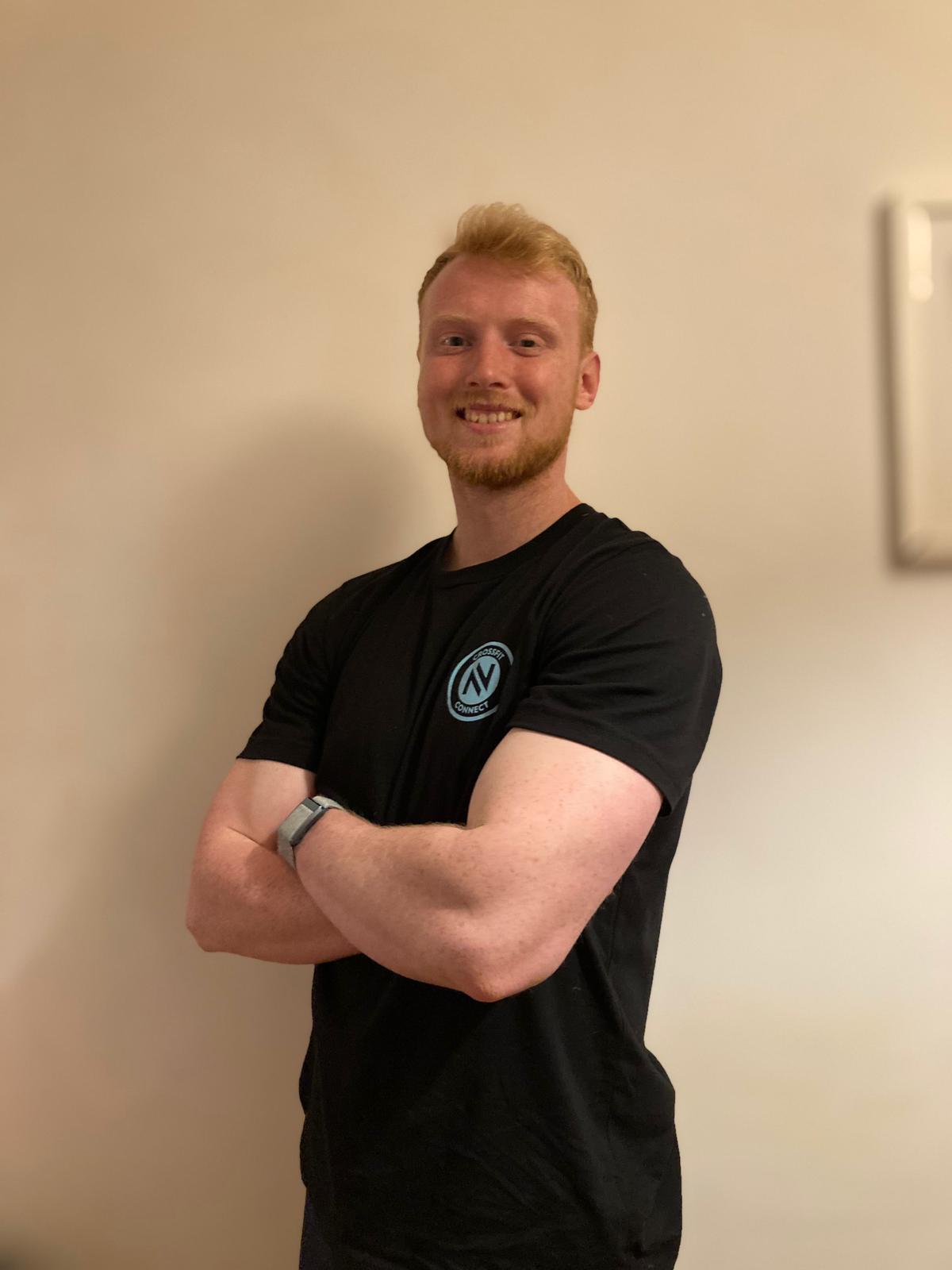 Harry Bullmore is a fitness writer covering everything from reviews to features for LiveScience, T3, TechRadar, Fit&Well and more. So, whether you're looking for a new fitness tracker or wondering how to shave seconds off your 5K PB, chances are he's written something to help you improve your training.
When not writing, he's most likely to be found experimenting with a wide variety of training methods in his home gym or trying to exhaust his ever-energetic puppy.
Prior to joining Future, Harry wrote health and fitness product reviews for publications including Men's Health, Women's Health and Runner's World. Before this, he spent three years as a news reporter with work in more than 70 national and regional newspapers.