Dyson air purifier deals are the perfect way to make sure your home's air is clean. Be it dust, pet hair, dander, mold, bacteria or outside pollution that's entering your home, there's so much to sift out. This is why a high-performance air purifier can make a world of difference.
If you have allergies, asthma or problems with pollutants or dust, then these Dyson air purifier deals could freshen up your home's air without also aerating your bank account. Dyson markets itself by the research that goes into its products, as well as its iconic designs. In fact, Dyson's air purifiers consistently rank in the Live Science's top line-up for the best air purifiers (opens in new tab).
All Dyson air purifiers guarantee to rid more than 99% of contaminants from your home. If you'd like an attractively-designed purifier with the fan power to cool off a room, the Dyson Pure Cool air purifier, with its smart features and a robust HEPA filter — now just $90 off at Best Buy (opens in new tab) — could be the perfect buy for you. Alternatively, if you'd like to add some dry heat to your home this winter, your best choice is the Pure Humidify + Cool Smart Tower by Dyson, now available for savings of $100 at Best Buy (opens in new tab).
Dyson air purifier deals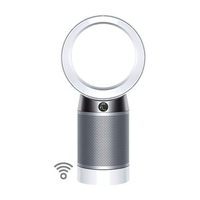 (opens in new tab)
Dyson DP04 Pure Cool: was $449.99, now $359.99 at Best Buy (opens in new tab)
The Dyson DP04 air purifier can clean and purify a whole room thanks to its Air Multiplier™ technology as well as a 360° filtration system and HEPA filter that captures 99.97% pollutants. Energy Star certified.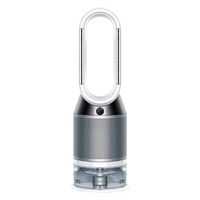 (opens in new tab)
Dyson - PH01 Pure Humidify + Cool Smart Tower Humidifier & Air Purifier - was $799.99, now $699.99 at Best Buy (opens in new tab)
Save $100 and enjoy the best of both worlds: an air purifier and a humidifier in one! The Dyson PH01 cools, refreshes and deontaminates all at the same time and offers unparalleled control with the Dyson app and advanced UV Deep cleanse technology.
Which Dyson air purifier should I choose?
Dyson air purifiers may look similar, but they have slight differences that are usually reflected in their price. They all have a certain style that's in line with the Dyson brand, but some models will have different functions. It's a good idea to get clued up about what you want from your air purifier so you choose the right Dyson air purifier for you.
The size of your room will matter, as different Dyson air purifiers cater for different types of spaces. If you cook a lot and you're looking to get rid of smoke smells in your home (opens in new tab), or you're looking for an air purifier to help with allergies (opens in new tab) because of pet dander there will be different Dyson models that will suit your needs.
When choosing an air purifier, you may be tempted to go for the smallest one in order to save money. However, if it doesn't properly cover the room you want to purify then you could be wasting money. The oscillation degree of the fan is one of the most important factors, as this will determine how big or small an area it will cover. The sound they emit can also be a factor for some, especially if you're planning to use it while you're working or sleeping. Make sure you check the decibels (dB) that the model produces, as this will give you a good idea of how noisy or quiet it will be. Newer models, such as the Purifier Cool, are 20% quieter than previous versions.
One of the aspects that make the admittedly expensive Dyson air purifiers worth their money is that they come with HEPA (High-Efficiency Particulate Air) filters. These high tech filters make sure that microscopic particles of dust, pollen and animal dander in your room are captured. Some Dyson air purifier models seal the pollutants that are captured from the air and others trap them in the filter.
If you're also looking for a Dyson air purifier with a built-in humidifier (read our explainer feature air purifiers vs humidifiers (opens in new tab) to understand the difference between the two) or a heating system, then pricier models such as the Dyson Pure Humidifier and Cool and the Dyson Pure Hot and Cool could be the right ones for you.
Best Dyson air purifiers on sale
Dyson Pure Cool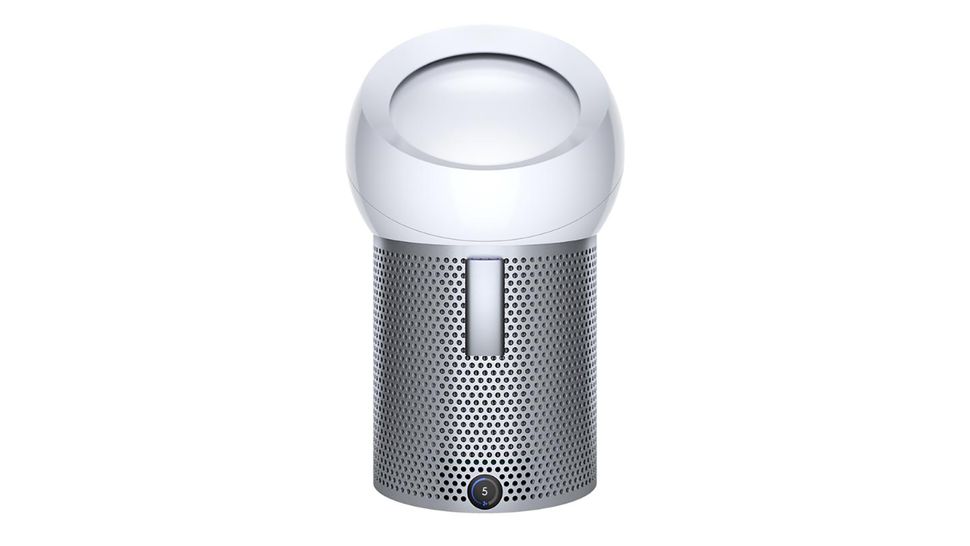 The Dyson Pure Cool is one of the brand's original air purifiers which draws in polluted air from around your room - including gases, household fumes, and formaldehyde.
The silver models are attractive enough to sit in an office or your living room and look decorative while capturing up to 99.7 pollutants in your air with its second-generation 360 glass HEPA filter. Moving at a 70-degree angle, it can be controlled by its mini remote control or the app, while it's also certified as asthma and allergy-friendly.
Dyson Purifier Cool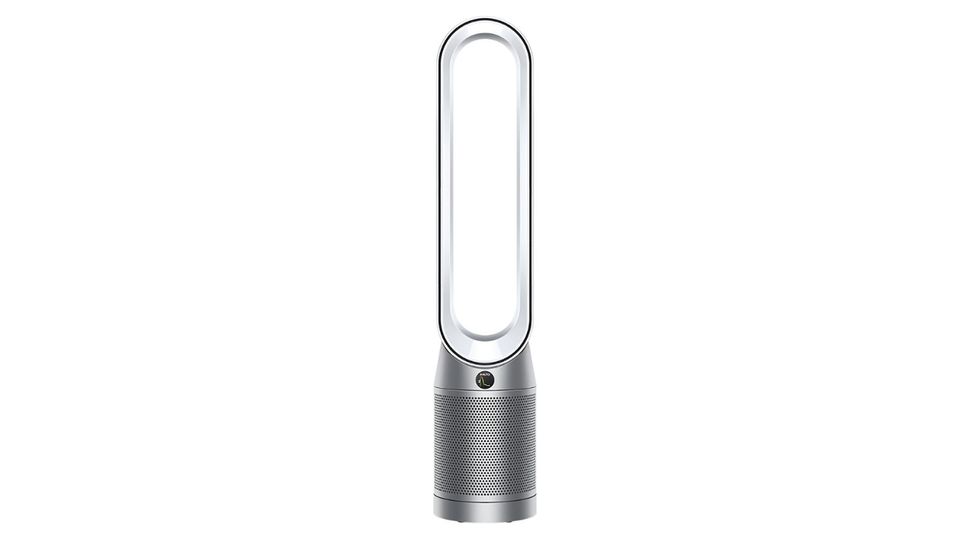 This larger model in both silver and white is programmed with Air Multiplier technology to rid common household pollutants in your whole room while purifying the air. The air purifier is equipped with three sensors that detect and purify pollutants including pet dander, bacteria, and mold spores, plus formaldehyde on carpets, rugs, and flooring.
Complete with a HEPA and carbon filter, it captures up to 99.97 of particles in the air. While, unlike some other air purifiers it's not just the filter that is HEPA sealed, but the whole model - meaning nothing escapes. Controlled via the app or via voice control, this model is 20% quieter than its predecessor. You can read our Dyson Purifier Cool review for more details.
Dyson Purifier Cool Formaldehyde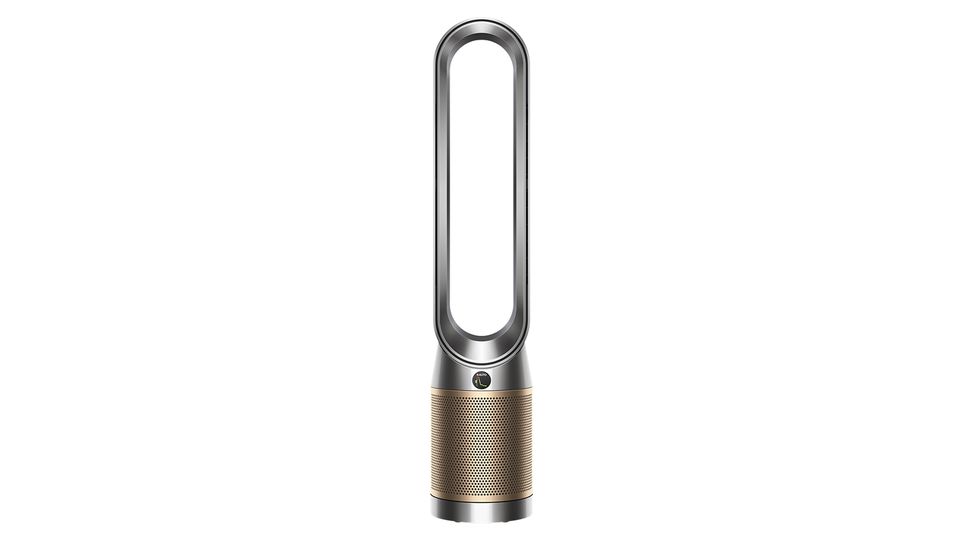 Formaldehyde can cause people to have irritations on their skin, eyes, and noses. This model of the Dyson air purifier, which is similar to the standard Purifier Cool, has a sensor to detect and destroy formaldehyde. Its four sensors not only sense the pet dander, bacteria, and mold spores but can also capture formaldehyde.
Complete with a HEPA (H13 standard) and carbon filter, it captures up to 99.97% of allergens in the air. Easy to set up, the LCD panel on the front gives you information about the fan speed and temperature. You can control the air purifier via voice control, the Dyson Link app, or even via its small remote, which can be attached to the top of the model - so it's easy to find.
Dyson Pure Humidify and Cool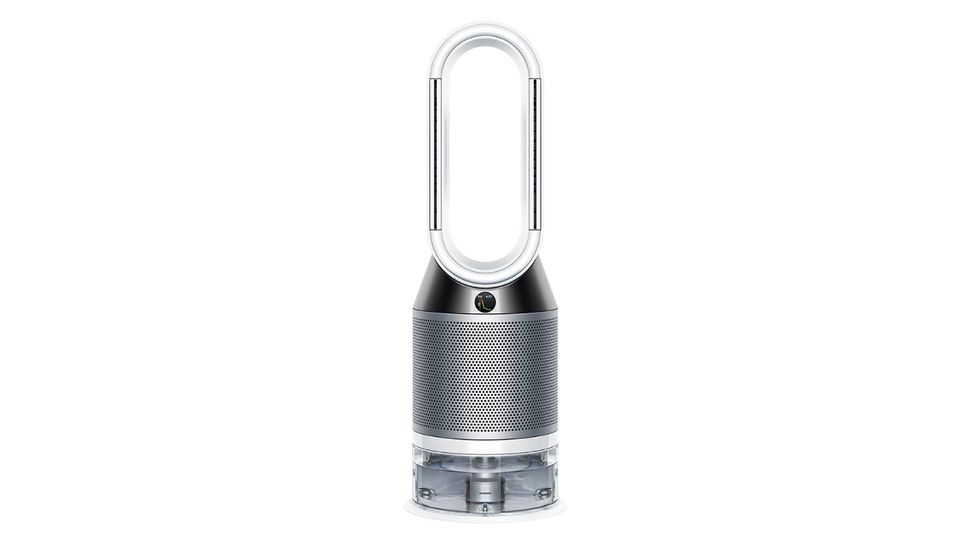 This version is a little different from the other Dyson air purifiers as it circulates purified, humified air, and cools. Humidifiers are great for anyone suffering from dry air symptoms as they add moisture into the air. The Dyson Pure Humidify and Cool also has a built-in fan that can cool you down but won't act as an air conditioner.
The air purifier's glass HEPA filter seals dust, pet dander, odors and even cleaning product chemicals. If you opt for the HP02 version, that has the ability to trap and destroy formaldehyde, using cryptomic technology. Dyson's ultraviolet cleanse technology also works to kill 99.9% of bacteria in the humidifier's water, meaning clean air is circulated back into your home. While the app means, even if you're not at home, you can control the device to purify and humidify your home.
Dyson Pure Hot and Cool Formaldehyde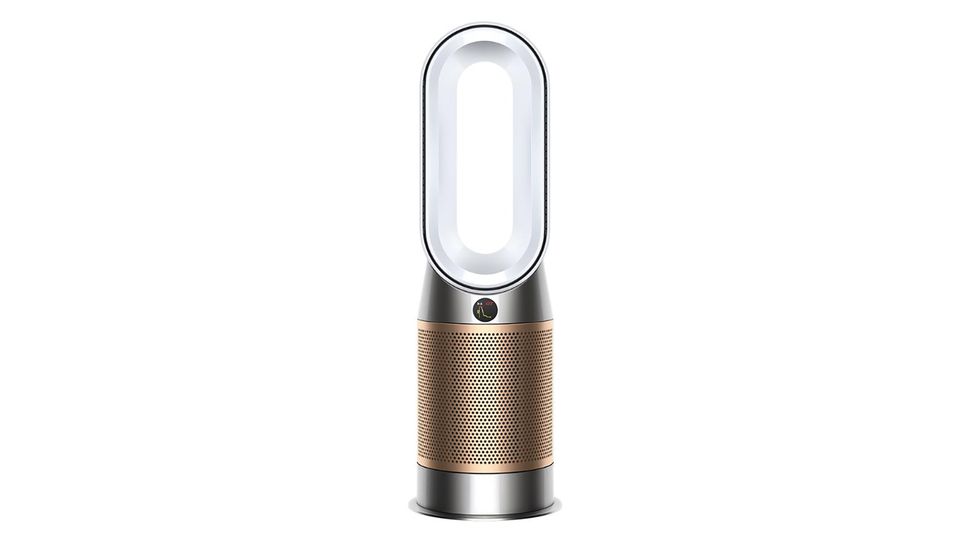 If you don't want to invest in multiple models, to purify, while also allowing you to heat and cool, then this air purifier is the perfect all-rounder. This model has powerful circulation, allowing you to heat or cool a large room, while its AirMultiplier technology also draws in polluted air and recirculates purified air. Drawing in all household pollutants, with its catalytic filter, including formaldehyde, its four sensors assess your air quality and show the results on the LCD display.
The air purifier's technology means it stops heating or cooling when it gets to your desired temperature, while night mode makes the model dim its lights and perform at a quieter level. Controlled by the app or voice command, the Dyson Pure Hot and Cool Formaldehyde's different modes, including fan mode and backward airflow mode - give you different options for your day to day preferences.