Updated May 19 at 12:30 p.m. ET.
How will you know if you have the novel coronavirus that causes the COVID-19 disease? Doctors have described some of the most common symptoms as well as some rare ones, such as a loss of smell and skin rashes, that could signal you should get tested. 
In addition, the disease has now been linked to a rare inflammatory syndrome in otherwise healthy kids. 
According to Harvard T.H. Chan School of Public Health epidemiologist Marc Lipsitch, the virus could ultimately infect between 40% and 70% of the population worldwide in the coming year.
Many of those cases would be mild, and some people might show no symptoms at all. But the prospect of being infected with a new virus can be frightening. As of April 27, the Centers for Disease Control and Prevention (CDC) has listed nine coronavirus symptoms that tend to appear about 2 to 14 days after exposure, including: fever; cough; shortness of breath or difficulty breathing; chills; repeated shaking with chills; muscle pain; headache; sore throat; and new loss of taste or smell. The following symptoms, the CDC says, are emergency warning signs that you should seek immediate medical attention: trouble breathing; persistent pain or pressure in the chest; new confusion or inability to arouse; bluish lips or face; other severe symptoms that concern you.
Doctors recently added "loss of smell" as a potential symptom that may show up alone without any other symptoms, Live Science reported. In addition, various skin rashes have been linked to COVID-19. "The rashes can take many forms — some appear as tiny red spots, while others appear as larger flat or raised lesions. Some have a hive-like appearance, while others look like frostbitten toes," Live Science reported. It's not yet clear whether these rashes are caused by the novel coronavirus or somehow related to other factors, such as a charged-up immune system in those infected with the virus.
According to a report in the Journal of the American Medical Association, as many as 98% of COVID-19 patients who were hospitalized had a fever, between 76% and 82% had a dry cough, and 11% to 44% reported exhaustion and fatigue. 
The disease appears to become more severe with age, with the 30- to 79-year-old age range predominating the detected cases in Wuhan, where the outbreak began, according to a study in JAMA. Children seem to be at less risk of suffering noticeable symptoms of the disease. However, a recent study of 2,000 children confirmed or suspected to have COVID-19 found that 6% developed severe or critical illness. The study is detailed in the March 16 issue of the journal Pediatrics.
In more serious cases of COVID-19, patients experience pneumonia, which means their lungs begin to fill with pockets of pus or fluid. This leads to intense shortness of breath and painful coughing. 
Currently, testing criteria for the virus that causes COVID-19 in the United States depends on your risk and where you live. While some places limit testing only for those with severe symptoms, in other areas anyone who wants a test can get one. 
Ultimately, the decisions about who should be tested are left to the discretion of state and local health departments, according to the CDC. "Clinicians should use their judgment to determine if a patient has signs and symptoms compatible with COVID-19 and whether the patient should be tested," the CDC says.
As of May 19, more than 11.8 million COVID-19 diagnostic tests have been run in the U.S., according to the COVID Tracking Project.
If you become ill with these symptoms and think you've been exposed to the virus, the CDC recommends calling your doctor first rather than traveling to a clinic. Physicians work with state health departments and the CDC to determine who should be tested for the new virus. However, the CDC also recommends that people with COVID-19 or any respiratory illness monitor their symptoms carefully. Worsening shortness of breath is reason to seek medical care, particularly for older individuals or people with underlying health conditions. The CDC information page has more on what to do if you are sick. 
Multisystem inflammatory syndrome in kids
A multisystem inflammatory syndrome in children (MIS-C) has also been associated with the novel coronavirus, the Centers for Disease Control and Prevention reported May 14. This syndrome, which occurs in individuals younger than 21, has its own set of symptoms that may or may not include the telltale respiratory symptoms of COVID-19, such as a cough or shortness of breath, the CDC said.
Doctors first spotted the then-unnamed syndrome on April 26 in the United Kingdom, when doctors began to notice an increasing number of kids coming in with a severe inflammatory syndrome that seemed to resemble Kawasaki disease, a rare childhood disease that causes inflammation of blood vessels and can lead to heart damage. Some of the symptoms also overlapped with those of toxic shock syndrome, a life-threatening illness caused by toxins released by certain bacteria.. 
Symptoms that doctors are telling parents to look out for include:
—Fever (prolonged, for more than a couple of days)
—Gastrointestinal symptoms (stomachache, vomiting and/or diarrhea)
—Skin rashes (often reddish in color)
Other symptoms that can also show up include: 
—Unusually red or strawberry-like tongue
—Swollen, red eyes
—Swollen hands and feet
—Swollen lymph nodes
—Red, cracked lips
These are not mild symptoms, so parents will likely notice them, The New York Times reported. For instance, the abdominal pain is not just a little bellyache but "severe enough for the parent to be worried," Dr. George Ofori-Amanfo, division chief of pediatric critical care medicine at Mount Sinai Kravis Children's Hospital in New York, told the Times. And the rashes, the Times reported, tend to be red, cover a large area, and usually appear on the hands, forearms and chest, turning white when you press on them, according to the Times. 
If your child has a persistent fever above 101 degrees Fahrenheit (38.3 degrees Celsius), call your pediatrician. 
The syndrome is rare and most kids are recovering from it, according to news reports. Treatment includes supportive care to reduce symptoms, including steroids for inflammation, fever reducers and other medications, the Times reported. Children may also be treated with intravenous immunoglobulin (IVIG), a cocktail of various antibodies that serves as an anti-inflammatory treatment, Live Science reported. 
At least 12 children in the U.K. have developed the inflammatory syndrome, with at least one associated death, according to the CDC. At least 147 cases have been confirmed in New York City, NBC New York reported, with cases now popping up in nearly half of the states in the U.S., including in Connecticut, Massachusetts and New Jersey. There are three deaths in New York state linked to the inflammatory syndrome, according to news reports. 
The syndrome is related to a child's revved-up immune response to the coronavirus, according to news reports, something that is leading to inflammation of the blood vessels and other effects. 
Originally published on Live Science.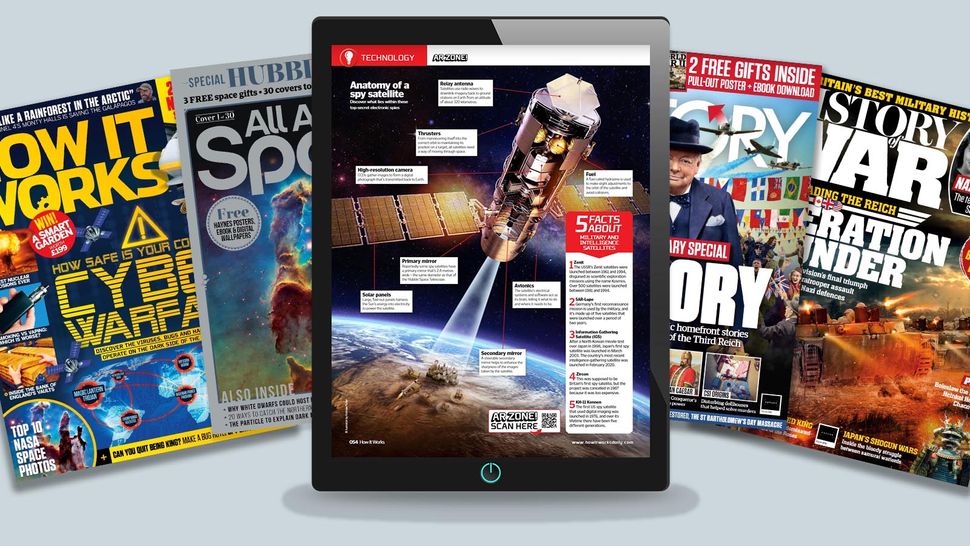 OFFER: Save 45% on 'How It Works' 'All About Space' and 'All About History'!
For a limited time, you can take out a digital subscription to any of our best-selling science magazines for just $2.38 per month, or 45% off the standard price for the first three months.View Deal