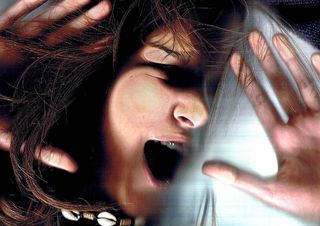 For all of their stomach-turning gore, horror films and haunted houses attract people in droves. This ability of the human brain to turn fear on its head could be a key to treating phobias and anxiety disorders, according to scientists.
When people get scared, their bodies automatically triggers the "fight or flight" response—their heart rates increase, they breathe faster, their muscles tense, and their attention focuses for quick and effective responses to threats.
"It's nature's way of protecting us," said clinical psychologist David Rudd at Texas Tech University.
If the brain knows there is no risk of really being harmed, it experiences this adrenaline rush as enjoyable, Rudd explained. The key to enjoying such thrills lies in knowing how to properly gauge the risk of harm.
"Young children may overestimate the risk of harm and experience true 'fear.' When that happens you see the child cling to a parent and cry, convinced there's a very real chance of harm," Rudd told LiveScience. On the other hand, "adults may well scream but quickly follow it with a laugh since they readily recognize there's no chance for real harm."
On a higher level
This phenomenon also explains why people can enjoy skydiving, bungee jumping and extreme sports.
"In these cases, those engaging in high-risk activities will tell you that the risk is lowered by their training and precautions," enabling them to enjoy the experience, Rudd said. The key structure in the brain responsible for this effect is likely the amygdala, he added, which is key to forming and storing memories linked with emotions.
The ability to enjoy fear makes evolutionary sense, said environmental psychologist Frank McAndrew at Knox College in Galesburg, Ill.
"We're motivated to seek out this kind of stimulation to explore new possibilities, to find new sources of food, better places to live and good allies," McAndrew said. "People enjoy deviations from the norm—a change of pace, within limits."
Key to therapy
If exposed repeatedly to a fearsome stimulus, the brain will get used to it and no longer experience it as frightening. This is a key behind cognitive therapies for anxiety dysfunctions such as phobias and post-traumatic stress disorder, where a person's system overreacts to perceive something as threatening when it is not, Rudd said. When such cognitive therapies are combined with medicines, their success rate at improving symptoms "is 80 percent," he added.
Meanwhile, McAndrew is exploring what makes houses feel haunted in the first place.
"We're focusing on what architectural features make houses appear haunted or not," he said. "We're finding they tend to be laid out in a confusing way, so that you're not sure where you are in the house. They're high in 'mystery'—you can't see very far in the house. And there are all kinds of sounds and smells not usually found in a house that can make it seem creepy."
Full Frightening Coverage
Top 5 Haunted Places in America
Pumpkin Shortage?
Stay up to date on the latest science news by signing up for our Essentials newsletter.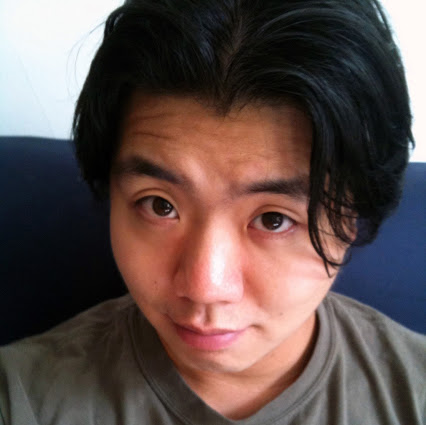 Charles Q. Choi is a contributing writer for Live Science and Space.com. He covers all things human origins and astronomy as well as physics, animals and general science topics. Charles has a Master of Arts degree from the University of Missouri-Columbia, School of Journalism and a Bachelor of Arts degree from the University of South Florida. Charles has visited every continent on Earth, drinking rancid yak butter tea in Lhasa, snorkeling with sea lions in the Galapagos and even climbing an iceberg in Antarctica.