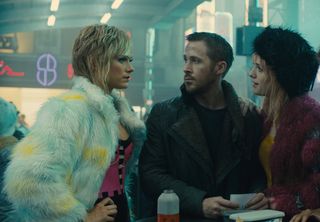 (Image credit: Copyright 2017 ALCON ENTERTAINMENT, LLC/Courtesy of Atomic Fiction)
Science in film can mean futuristic sci-fi, with faster-than-light-speed spacecraft; laser battles on distant planets; or an uprising of humanlike, intelligent androids. It could also accompany stories of global disasters fueled by exaggerated versions of modern threats, such as pandemics, nuclear war, extreme weather or climate change. It could even present thoughtful portraits of real women and men who were scientific pioneers and innovators, whose discoveries shaped the world as we know it today. Grab some popcorn and settle in with Live Science at the movies.
Stay up to date on the latest science news by signing up for our Essentials newsletter.
Thank you for signing up to Live Science. You will receive a verification email shortly.
There was a problem. Please refresh the page and try again.