Should you buy a treadmill this Amazon Prime Day?
Amazon Prime Day is landing on July 11 — is it the best time to buy a treadmill?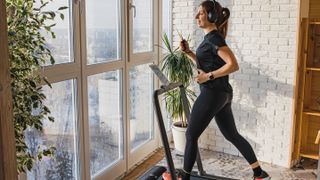 (Image credit: Getty)
Exercise equipment can be eye-wateringly expensive, so is it worth buying a treadmill on Amazon Prime Day? In short, yes, it definitely makes sense to purchase a machine when it's carrying a serious discount. And it's likely that the Amazon Prime event, which kicks off on July 11, will offer some great prices on top-range treadmills.
In previous years, we've seen a combination of factors pushing up the prices of treadmills. Interrupted supply chains and a higher demand for the machines meant that they were often priced above the MSRP. That's not the case anymore and we're already seeing machines retailing for a lot cheaper; for example the budget REDLIRO folding electric treadmill has already been cut by $61, which means that it's currently available for $289.99 on Amazon.
Not all treadmills are created equal, though. If you want to buy one of the best treadmills you might have to shell out around $1000 - $2000. Here's everything you need to know before you buy one during Amazon Prime Day.
What are the most important features on a treadmill?
Arguably, the two most important features on a treadmill are the motor power and the belt size.
The motor power will influence lots of things, including how smoothly your machine will run, its maximum speed and the longevity of the machine. Manufacturers will usually list motor power as either 'horsepower' or 'continuous horsepower.' For context, a top-line machine will have something like a 4.0 continuous horsepower rating, which means that it can run at '4' horsepower without overheating the motor. A cheap treadmill will often have a rating of something like 1 horsepower, which means that it can max out at this '1' rating — but at that setting the motor will be pushed to the edge of its ability.
With these ratings in mind, top-line machines will be able to challenge you to speeds of up to 12mph, while cheap machines will max out at 6mph. And, in our experience, cheap machines will tend to feel jerky once they're over 3mph. But this is fine if you just want to place the treadmill under a desk and use it for walking,
Tread sizes vary widely across machines, but cheaper models will have shorter, narrower belts. Our top-rated running machine (the NordicTrack X22i) has a roomy 22 x 60 inch belt, which suited our 6 foot 3 tester. There was much less room to move around on our favorite budget model (the Mobvoi Home Treadmill) which only measured 16 x 40 inches.
There are other additional extras worth considering too. Plenty of treadmills come with things like tablet holders or in-built screens, so you can subscribe to a fitness platform and follow classes. You might also want to consider models with built-in Bluetooth speakers and cooling fans. And high-end models can offer things like incline and decline.
However, the most important thing to think about is what motor power and tread size you want; in our experience, the bigger these things are the more impressive the machine, but you may be limited by budget and indoor space.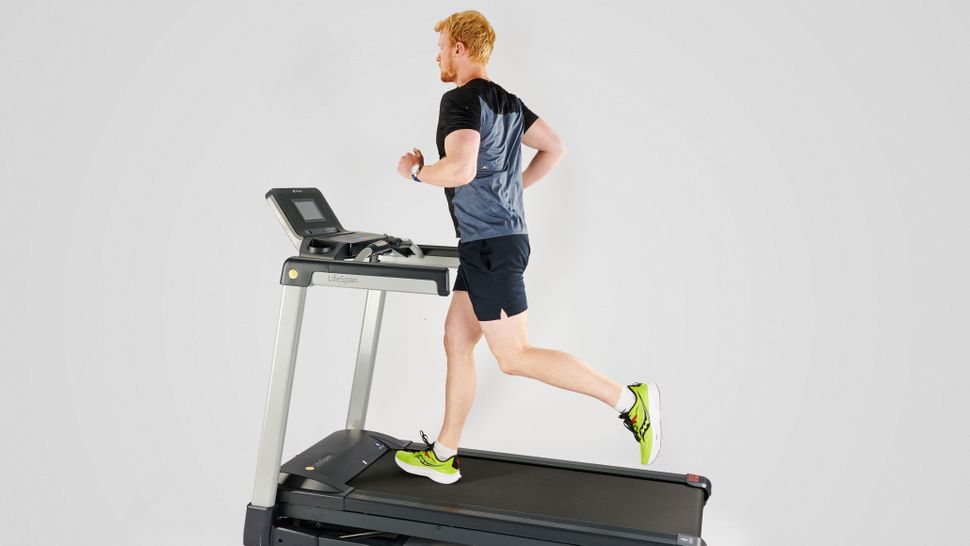 How much do treadmills cost?
Cheap treadmills cost between $600 and $300. The top-line treadmills that offer things like incline, decline and have powerful motors can set you back by $2000 and over.
It's also worth highlighting that a lot of the more expensive machines come with subscription fees. This allows you to get access to athlete-led classes on the treadmill's in-built screens, to inspire you to move more, but it does mean you have to pay an extra $15 - $30 per month.
Some machines do have an option that allows you to buy it without forking out for a subscription fee, but if you choose to do this you'll often miss out on helpful things like in-depth metric tracking and progress recording. Make sure you check the details on this before you commit to buying anything.
Which treadmill brand is the best?
In our tests, NordicTrack has come out top of the list. Their commercial-grade treadmills for home use are superb and have real lasting power. Its sister brand, Proform, also makes good value treadmills that fall within the mid-range category.
If, however, you prefer a community feel when you're working out, you should try something like the Peloton Tread. It's a top-line machine, but the classes are truly motivating.
Do treadmills burn fat?
Running, like all kinds of exercise, can burn fat. You'll need to be in a calorie deficit if you want to lose fat, which means burning off more energy than you eat. Combining treadmill exercise with a healthy diet could indeed burn body fat, but if you want to maintain muscle mass at the same time you'll need to do resistance exercises and eat a healthy amount of protein.
A study published in the Journal of Sports Medicine and Physical Fitness found that, after a year-long trial, participants who had adopted a new balanced diet and regularly ran over 5km reduced their fat mass by an average of 5.58kg.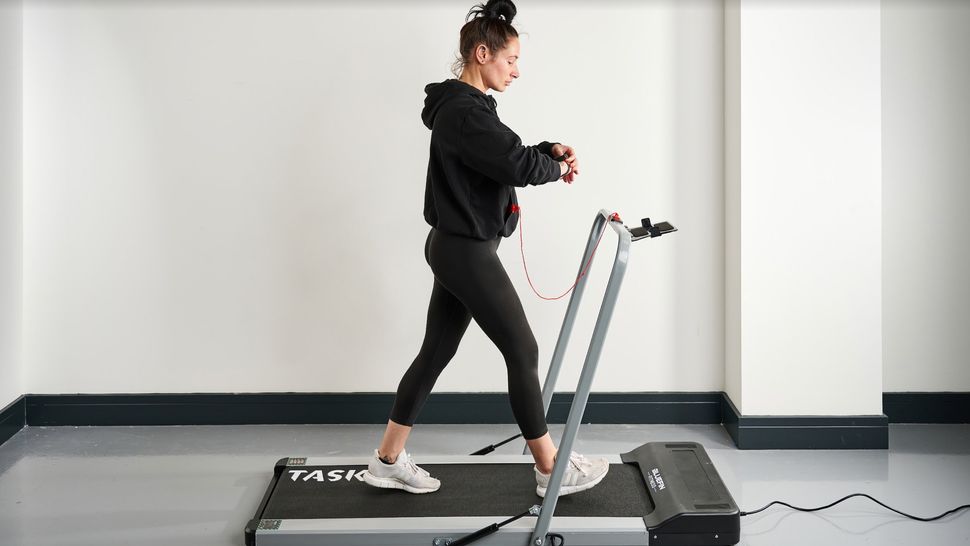 Should you buy a treadmill this Amazon Prime Day?
If you have your heart set on a specific machine, and you see that it has been significantly discounted for Amazon Prime Day, we'd recommend you don't hang about; the sale event only lasts for 48 hours and there may well be limited stock available.
Before you purchase, make sure you take the points above into consideration. Buy the machine with the greatest continuous horsepower and biggest-sized tread that you can afford, if you want something that will last for a while.
If you want to snap up one of the best walking treadmills, which tend to be cheaper, go for something with a solid set of customer reviews behind it. Be aware that these machines often advertise that they can be used for running, but they tend to feel a little unstable and jerky at higher speeds in our experience.
Amazon Prime Day Best Treadmill Deals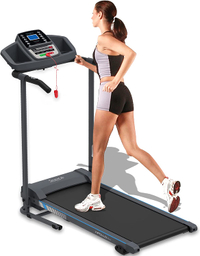 SereneLife Smart Electric Folding Treadmill | Was $469.99 | Now $309.99
At well under $400, the SereneLife folding treadmill was already incredibly cheap — and now it's even cheaper thanks to a 34% discount. Its upright folding mechanism means that it's easy to pack away. With a max speed of 6MPH, it's a good option if you want a walking treadmill or something for a steady jog.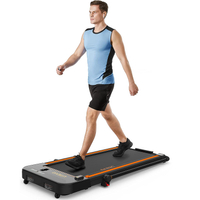 UREVO 2 in 1 Under Desk Treadmill | Was $456.97 | Now $319.99
There's a respectable 11% discount on this under desk treadmill, which is perfect if you want to walk while you work. With max speeds of 7.6MPH, you can also get a respectable running session on this treadmill too – it even has a handy rail that pops up, to make you feel more secure while you're speeding through a session.
Stay up to date on the latest science news by signing up for our Essentials newsletter.
Ruth Gaukrodger is the fitness editor at Future Plc. She covers everything from fitness trackers to dumbbells for sites like Live Science, Fit&Well and Tom's Guide. When she's not reviewing equipment in our dedicated testing centre, you'll find her racing round the streets of London in her favorite running shoes or working on her yoga skills from the comfort of her living room.
Originally a print journalist, Ruth worked across national newspapers and popular tech sites before coming to Future. She has worked as a commissioning editor across other Future titles too, including Space.com and Top Ten Reviews. Now focused solely on fitness topics, she hopes to demystify the world of exercise with honest, straightforward content.