How to watch Shark Week 2023: Jason Momoa hosts this year's fin-tastic line-up
Here's our guide on how to watch Shark Week 2023, complete with schedules, streaming services, and show synopsis - bigger boat not required.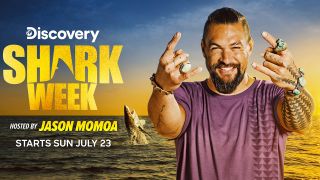 (Image credit: Discovery)
Shark Week 2023 has reached our shores, offering 20 hours worth of new shark shows for your viewing pleasure. We've put together a handy guide on how to watch Shark Week 2023, including lists the live TV air times, streaming services, and some of our standout shows that you don't want to miss.
Last year's proceedings were hosted by Dwayne "The Rock" Johnson, but this time Discovery has tapped the shoulder of Aquaman himself, Jason Mamoa, to be the MC for Shark Week 2023.
Shark Week has been around since 1988 and it's meant to help us celebrate and understand these beautiful creatures, rather than build up fear. It didn't always live up to that mantra, but these days Discovery does a good job of showing these magnificent animals off to the world and exploring the scientists that study them.
Anyone worried that this means it's gotten boring, well we've got two words for you - Cocaine Sharks. We also get to see some of the weirdest sharks looking in the ocean in Alien Sharks: Strange New Worlds. Check out both those links above for our exclusive interviews with the scientists behind these shows.
On top of Discovery's renowned T.V. event, National Geographic is running its own month of shark-centric programming with SharkFest 2023, which we highly recommend too.
When is Shark Week 2023?
Shark Week 2023 started on July 23 (Sunday) and is running through until July 30 (Saturday).
The official kick off was July 23 at 8pm ET/PT on Discovery, with the content also available to stream on Max (Warner Bros. Discovery's rebranding of HBO Max).
As we said before, fan-favorite actor, superhero, and conservationist Jason Momoa will host the 35th Shark Week, guiding viewers through an all-you-can-eat of shark-centric shows and documentaries.
How to watch Shark Week 2023
In the U.S, Shark Week began on 8 p.m. ET/PT on Sunday (July 23) with the debut show, Belly of the Beast: Feeding Frenzy.
If you want to watch Discovery and don't have access to cable, you have a couple of options: SlingTV (Blue), YouTube TV, Hulu with Live TV and DirecTV Stream all offer Discovery Channel.
Otherwise, you can watch most of the new Shark Week content on Max (formerly HBO Max), the company's main streaming platform since the following the Warner Media-Discovery merger.
Strangely, there is no official word on whether Shark Week 2023 will end up on Discovery+, which is still live as a separate service to Max. You can watch all of last year's Shark Week content on there though.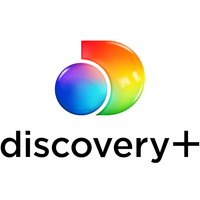 For those who still prefer cable and satellite, the good old Discovery Channel should have you covered, but in that case, you need to follow the schedule of air times (see below) to the letter.
If you're stuck abroad during Shark Week and can't access one of the above streaming options in your current location, we have a solution for you in the form of VPNs, which allow you to access geo-restricted content by bouncing your connection to a server based in that country. This means that you can access all of your US-based streaming services no matter where you are in the world. There are many VPN services out there, but our favorite is ExpressVPN.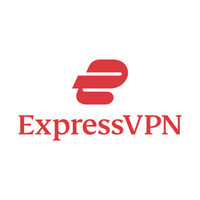 ExpressVPN - $8.32/mo for a 12-month plan
Sign up to ExpressVPN and access content from anywhere in the world. The yearly subscription offers the best value, but you can also get a one-month plan for $12.95.
Shark Week 2023 schedule
Below you can find the full Shark Week 2023 schedule, which includes every show airing during Shark Week plus the dates & times to catch them live. All of them can be watched on Max anytime after the air date.
What is Shark Week?
Shark Week 2022 is a week-long extravaganza of original content about, you guessed it, sharks. Big sharks, little sharks, mating sharks, migrating sharks — but mostly it's about sharks eating things. Let's be honest, watching shark eat things is never not cool. They're incredibly well-designed killing machines that make violence look graceful. They're so well-designed, in fact, that they've changed very little since they first evolved. They're were here before the dinosaurs and they've long outlasted them, and much of Shark Week is about watching them eat things and watching people be scared or fascinated by them eating things.
Shark Week was originally created to spread awareness about conservation efforts and correct misconceptions about sharks in a post-Jaws world. Over time, however, it grew in popularity and became a recurring hit for Discovery. As a result, more entertainment-oriented and sometimes fictional programming took over the event.
By the 2010s, criticism of its most dramatic programs, many of which ironically hurt the reputation of sharks, led to professionals in the science blogger community as well as scientists calling for a boycott of the network. As accusations of junk science and fake stories piled up, Discovery vowed in 2015 to remove this type of programming from future Shark Week lineups. While dubious shows like "Megalodon: The Monster Shark Lives" are rarer nowadays, you can tell from the spicy titles that even the most scientifically accurate programs are designed to attract as many eyes as possible. Still, we think it's all good fun as long as you do your homework afterwards reading sites such as Live Science.
Shark Week also offers more than just shows. There's now a podcast – captained by marine biologist Luke Tipple – to listen to, plus Discovery is highlighting plenty of educational shark-centric articles, facts, and videos to get people interested in these animals beyond this marketing-ploy-turned-cultural-phenomenon.
Since its inception, Shark Week has clearly earned a place in cultural vernacular. From mentions on 30 Rock to references in movies, Shark Week has arguably done more to raise sharks' profile than anything since the first Jaws movie. The phenomenon isn't limited to the U.S. either, as millions of viewers from all over the world tune in each year.
What shows are running during Shark Week?
While the total 20-hour run time announced by Discovery for Shark Week 2023 falls a little below other years' gargantuan programming menus, there's plenty of exciting and informative television to watch every day of the event. We suggest carefully studying the full schedule – straight from Discovery – that we shared above, but we've picked out some potential standouts you should keep an eye on.
"Belly of the Beast: Feeding Frenzy"
This is the documentary that kicks off Shark Week 2023. In a first for the event, a group of researchers equipped with special cameras capture a great white shark feeding frenzy from inside a life-size whale decoy.
If everything goes to plan, their findings could help find the biggest great white in South African history.
Catch "Belly of the Beast" at 8pm ET/PT on Sunday, July 23.
"Jaws vs. The Meg"
Despite what the incredulous title suggests, this could potentially be an interesting show, as it promises an exploration of evidence which suggests one of the Megalodon's much smaller cousins, the great white shark, may have caused its extinction.
Tune in to "Jaws vs. The Meg" at 9pm ET/PT on Sunday, July 23.
"Alien Sharks: Strange New Worlds"
No, this one doesn't have anything to do with the latest Star Trek series. Instead, it focuses on the southern tip of South Africa, which is a hotspot for unusual sharks that exhibit bizarre behaviors and "otherworldly appearances".
Wildlife biologist Forrest Galante will explore stunning underwater environments rarely seen by humans in order to study these extraordinary creatures.
Check out our interview with Forrest Galante where we talked about capturing footage of Pyjama sharks filmed mating in the wild for the first time while filming the show.
Catch "Alien Sharks: Strange New Worlds" at 10pm ET/PT on Monday, July 24.
"Cocaine Sharks"
Yes, we couldn't believe it either. But you know what, we're always down for an off-beat show rooted in reality. After we learned about the real "cocaine bear" following the release of one of 2023's most unexpected movies, it was only a matter of time before someone did some investigation on what happens when sharks come in contact with the most notorious drug on the planet.
Believe it or not, rumors of cocaine-fueled sharks have spread for decades, so shark expert Tom Hird traveled to the Florida Keys to (try to) learn the truth.
We spoke to the show's marine biologist Tom "The Blowfish" Hird about the show about how the pollution of our oceans is affecting the sharks that live there.
"Cocaine Sharks" airs at 10pm ET/PT on Wednesday, July 26.
"Tropic Jaws"
After a 16-foot great white invaded the coast of Bali, fear spread in Indonesia that they might be adapting to hunt in the tropical beaches where millions of people swim every day. Dr. Craig O'Connell and Madison Stewart are on the case, trying to discover why the great whites might have left their usual cold-water environments.
Watch "Tropic Jaws" at 8pm ET/PT on Friday, July 28.
"Dawn of the Monster Mako"
In Portugal's Azores region, a 14-foot giant mako shark has been spotted. Following the strange sightings, underwater cinematographer Joe Romeiro and his marine biologist wife, Lauren, search the depths around the famous islands to hopefully capture the unusual beast on film.
"Dawn of the Monster Mako" airs at 8pm ET/PT on Saturday, July 29.
Stay up to date on the latest science news by signing up for our Essentials newsletter.
Fran Ruiz is an entertainment freelancer and massive dinosaur nerd. He has a BA of English Studies, focusing on English Literature, from the University of Malaga, in Spain, as well as a Master's Degree in English Studies, Multilingual and Intercultural Communication. On top of writing features and other longform articles for Live Science & Space.com since 2021, he is a frequent collaborator of VG247 and other gaming sites. He also serves as associate editor over at Star Wars News Net and its sister site, Movie News Net.