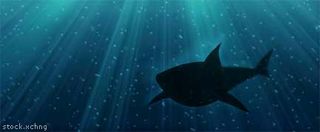 Feared by most, loved by some and hunted by many, sharks are one of the most mysterious groups of creatures roaming the Earth today. Defined as a fish with a full cartilaginous skeleton and a sleek, streamlined body, a shark can range in size from the two foot pygmy shark, to the colossal 50-foot whale shark.There are more than 250 different species of sharks currently identified, making it one of the most diverse animal genera on the planet. Sharks are found in every major body of saltwater in the world, but are more common in warmer waters. There are a small number of shark species that do thrive in fresh water, and certain sharks have been known to venture from their saltwater homes to major freshwater lakes and rivers.Most members
Stay up to date on the latest science news by signing up for our Essentials newsletter.
Thank you for signing up to Live Science. You will receive a verification email shortly.
There was a problem. Please refresh the page and try again.