Chimps Pass On Culture Like Humans Do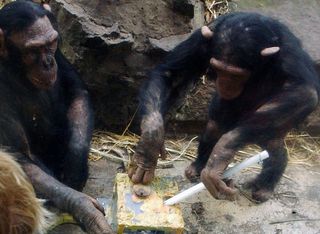 (Image credit: Lewis Haughton)
Chimpanzees readily learn and share techniques on how to fiddle with gadgets, new research shows, the best evidence yet that our closest living relatives pass on customs and culture just as humans do. The new findings help shed light on the capabilities of last common ancestor of humans and chimps. And the research could also help develop better robots and artificial intelligences, the researchers say. In the wild, chimpanzee troops are often distinct from one another, possessing collections of up to 20 traditions or customary behaviors that altogether seem to form unique cultures. Such practices include various forms of tool use, including hammers and pestles; courtship rituals such as leaf-clipping, where leaves are clipped noisily with the teeth; social behaviors such as overhead hand-clasping during mutual grooming; and methods for eradicating parasites by either stabbing or squashing them. While observing chimpanzees, evolutionary psychologist Antoine Spiteri at the University of St. Andrews in Scotland wanted to help settle the question of whether or not the apes learned such practices by watching others like humans do, as opposed to simply knowing how to perform such behaviors innately. Spiteri and his colleagues investigated six groups of chimpanzees, each with eight to 11 apes, living in captivity in Bastrop, Texas. The researchers taught a lone chimpanzee from one group one technique for obtaining food from a complex gadget, such as stabbing food with a tool. They next taught one chimp from another group a different technique for extracting food from the same gadget, such as pushing it out down a ramp. The extremely hot Texas weather made it hard for researchers to work, "and because participation by the chimpanzees in each of these studies has been completely voluntary, it sometimes means that we as experimenters have had to be extremely patient," Spiteri recalled. "Considering the insights we have gathered, it has been worth the sacrifice." Over time, the researchers found each technique for tool use and food extraction spread within each group. In essence, these groups displayed their own unique culture and local traditions. A number of these chimpanzee groups are next-door neighbors within eyeshot of each other, and researchers found traditions proved catching, with foraging practices spreading from one group to another, findings detailed in the June 19 issue of the journal Current Biology. "The possibility that some primates may be able to learn from others has great implications on how we treat them and how we think about ourselves," Spiteri told LiveScience. "These results indicate to us that chimps have a capacity for cultural complexity, which was likely shared by our common ancestor going back around 5 million years ago." This work is "particularly useful to robotic development and artificial intelligence," Spiteri added. "Understanding how the mechanisms of imitation and social learning can help us develop artificial beings that can behave and evolve in the way that we do and ultimately it may help us create other brains."
Video: Jane Goodall's Wild Chimpanzees
Stay up to date on the latest science news by signing up for our Essentials newsletter.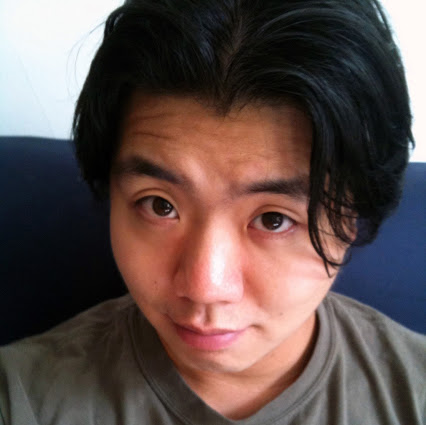 Charles Q. Choi is a contributing writer for Live Science and Space.com. He covers all things human origins and astronomy as well as physics, animals and general science topics. Charles has a Master of Arts degree from the University of Missouri-Columbia, School of Journalism and a Bachelor of Arts degree from the University of South Florida. Charles has visited every continent on Earth, drinking rancid yak butter tea in Lhasa, snorkeling with sea lions in the Galapagos and even climbing an iceberg in Antarctica.