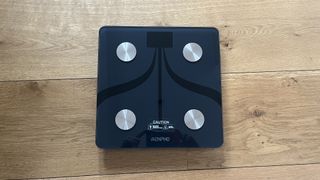 (Image credit: Maddy Bidulph)
One of the best smart scales is on sale with a 40% discount on Amazon this weekend. The RENPHO smart scale did well in our in-home testing and we're pleased to see the price slashed by $12.
You can view your data on the brand's accompanying app, with statistics including weight, body fat, visceral fat, muscle mass, basal metabolic rate, protein levels and fat-free body weight.
You can't feel the electrical charge and it's safe for most people, unless you have a pacemaker, medical implant or are pregnant. If any of these apply to you, speak to your doctor first before using one. Smart scales vary in accuracy but they are still a useful way to track changes in body composition, as well as support a weight loss or fitness journey.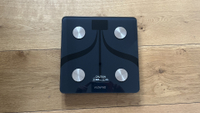 RENPHO Smart Scale
Was: $34.99
Now: $17.99 at Amazon
Overview: The Renpho smart scales are well designed, minimalistic and easy to set up and use. The black model we tested comes with a lithium battery and USB charger, and you can change the weight metric between kilograms or pounds by pressing a small button on the back.
Key features:
Connectivity: Bluetooth
Size: 11.8 inches x 11.8 inches
Max users: Unlimited
Max weight: 180kg/397lbs
Supported apps: Google Fit, Apple Health, Fitbit and 100+ health and fitness apps
Power source: USB rechargeable with built-in lithium battery
Features: 13 body composition stats, baby and pet mode
Price history: Amazon just beat Walmart on price, with a $8 cheaper reduction.
Price comparison: Amazon: $17.99 | Walmart: $25.99
Reviews consensus: There is very little to fault about the Renpho smart scale. It's well made, affordable and offers accurate readings alongside some really useful insight into body composition.
Live Science: ★★★★½ | Tom's Guide: ★★★★½ | TechRadar: ★★★★
Featured in guides: Best smart scales
Buy it if: You want to easily monitor your health and the health of your family. The RENPHO smart scale is easy to use and gives instant readings. The red numbers are easy to read against the black display. In terms of accuracy, the scales put our tester at 2 pounds heavier than the professional scales at their local gym, which is not a huge difference. We liked how the app was easy to use, giving useful intel on data gathered, including whether you fall into a healthy or unhealthy category for any of your 13 body composition readings.
Don't buy it if: Our only complaint is you might need to recalibrate the scale if you move it or turn it upside down, but this is easily done by standing on the scales with one foot.
Stay up to date on the latest science news by signing up for our Essentials newsletter.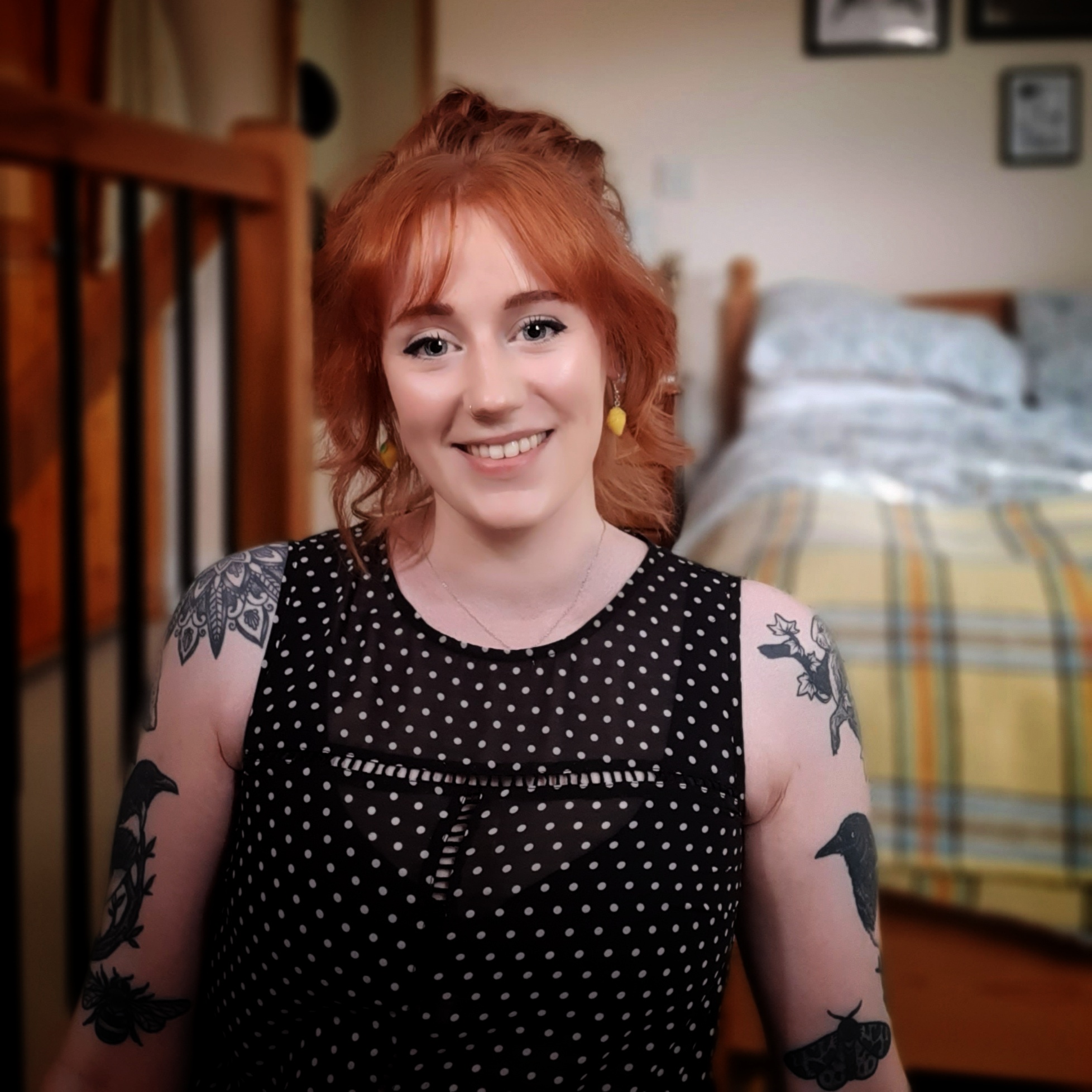 Lou Mudge is a health writer based in Bath, United Kingdom for Future PLC. She holds an undergraduate degree in creative writing from Bath Spa University, and her work has appeared in Live Science, Tom's Guide, Fit & Well, Coach, T3, and Tech Radar, among others. She regularly writes about health and fitness-related topics such as air quality, gut health, diet and nutrition and the impacts these things have on our lives.
She has worked for the University of Bath on a chemistry research project and produced a short book in collaboration with the department of education at Bath Spa University.