Indiana Jones and the Dial of Destiny: Everything we know about our favorite archeologist's latest adventure
Indiana Jones is back for one last ride this summer as he searches for the mysterious Dial of Destiny. Ahead of its release, here's everything we know so far.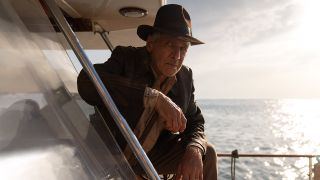 (Image credit: Lucasfilm)
It's been a while since Indy's last rodeo – 2008's Indiana Jones and the Kingdom of the Crystal Skull – but fans have been clamoring for a stronger finale to the legendary saga for years. And it seems like star Harrison Ford has been thinking the same, as one of his conditions for returning to Star Wars was making a fifth Indiana Jones movie afterward.
After many creative changes, including the departure of Steven Spielberg as director (he helmed the other films), and the delays caused by the COVID-19 pandemic, Indiana Jones and the Dial of Destiny is finally finished and ready to hit theaters in June.
Below you'll find a comprehensive rundown of everything we know about the movie, so hold onto your hats!
When is the Indiana Jones and the Dial of Destiny release date?
Following a world premiere at the 76th Cannes Film Festival on May 18, 2023, Indiana Jones and the Dial of Destiny is set to hit U.S. and U.K. theaters on June 30 after several delays over the years.
Fans in select European territories, such as France and Belgium, will be watching it a couple of days earlier (either June 28 or 29 depending on location).
How to watch Indiana Jones and the Dial of Destiny
Cinema release on June 30.
Expected to hit Disney+ in near future.
As mentioned above, the cinema is the first place you'll be able to catch Indiana Jones and the Dial of Destiny when it launches on June 30. It's safe to say that it will end up on Disney+ once that cinema run ends, but we don't have an exact date nailed down for that yet.
In the meantime though, you will be able to watch the other four Indiana Jones movies on Disney+ from May 31. Indiana Jones and Raiders of the Lost Ark, Temple of Doom, Last Crusade and Kingdom of the Crystal Skull will all be available to watch on the service for the first time.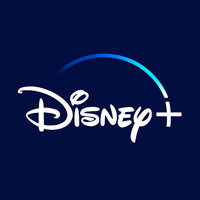 Watch the entire Indiana Jones franchise on Disney+: $7.99/mo (with ads), $10.99/mo (no ads)

Watch Indiana Jones and Raiders of the Lost Ark, Temple of Doom, Last Crusade, and Kingdom of the Crystal Skull on Disney+ from May 31, with Dial of Destiny expected to join at a later date.
What is the plot of Indiana Jones and the Dial of Destiny?
Writer-director James Mangold has described the fifth — and seemingly final — Indiana Jones chapter as the story of "a hero at sunset" whose age is both a weakness and his greatest strength. Most of the plot takes place in 1969, right in the middle of the Cold War and the famous Space Race between the Soviet Union and the United States.
Although this period of competition between governments and countries will factor into the plot, the Nazis – actually ex-Nazis involved in the U.S.'s moon-landing program – are back as the main villains of the film. In fact, Indiana Jones and the Dial of Destiny is supposed to open with a rather lengthy sequence set in 1944, taking us back to Indy's glory days through the use of CGI and "deepfake" techniques already perfected by Lucasfilm in their live-action Star Wars shows.
The actual story and its main beats are locked away probably right next to the Ark of the Covenant, though we know for sure that Phoebe Waller-Bridge's adventurous Helena, Indy's goddaughter, will carry much of the narrative weight (and perform many stunts) alongside Harrison Ford's iconic hero.
Indiana Jones and the Dial of Destiny trailers
The first public look at Indiana Jones and the Dial of Destiny came through a traditional teaser trailer released on Dec. 1, 2022. You can watch it below:
A more extended look arrived with the main trailer, released on April 7, 2023. As we said, not much is revealed about the story, but we get to see some of the character dynamics that will carry the film forward. Check it out here:
Indiana Jones and the Dial of Destiny cast
Harrison Ford is joined in his latest adventure by an all-star cast which includes Phoebe Waller-Bridge (Fleabag), Antonio Banderas (Pain and Glory), John Rhys-Davies (The Lord of the Rings), Shaunette Renée Wilson (Billions), Thomas Kretschmann (King Kong), Toby Jones (Captain America), Boyd Holbrook (Logan), Oliver Richters (Black Widow), Ethann Isidore (Mortel), and Mads Mikkelsen (Hannibal).
Unless Lucasfilm has been able to keep their cameos a secret up to this point, Karen Allen's Marion Ravenwood (Indy's wife by the end of The Kingdom of the Crystal Skull) and Shia LaBeouf's Mutt Williams (his son) aren't a part of the final Indiana Jones installment.
Indiana Jones and the Dial of Destiny director, writers & crew
After Steven Spielberg dropped out of the slow-moving project to chase other films, James Mangold (Logan, Ford v Ferrari) stepped in to direct the Indiana Jones finale. Lucasfilm must be happy with the final result, as they've recruited him into the Star Wars family to direct a new movie set in the far past of that universe.
Mangold wrote the final script alongside Jez and John-Henry Butterworth, who had worked with him previously on Ford v Ferrari. The previous drafts came from longtime Spielberg collaborator David Koepp (Jurassic Park), who first cracked the basic story alongside Spielberg himself. However, it seems like few, if any, ideas from the earlier script survived Mangold and the Butterworths' restart.
John Williams did stick around though, giving Indiana Jones the musical farewell he deserves after more than four decades scoring the saga. As for the cinematography, it was handled by Phedon Papamichael (Ford v Ferrari, The Trial of the Chicago 7).
Is Indiana Jones a good archeologist?
Even though most of the movies start with Indy recovering antiquities from bad guys and greedy individuals, we never actually see him do much archaeology. In fact, he's often busy wrecking apart ancient ruins and iconic monuments as he tries to gather information and grab valuable items before the villains do.
While he ended up making good on his promises, Jones "ignored safety precautions, did not listen to the wishes of Indigenous people, and broke every sort of ethical guideline about archaeological remains, such as destroying sites rather than preserving them", said Bill White of University of California, Berkeley. The most famous example might be his infiltration into the "map room" in Raiders of the Lost Ark, which ends in chaos as Indy and Marion escape the Well of Souls.
Indeed, archaeology, especially in its modern form, is far away from the swashbuckling lifestyle presented by the Indiana Jones movies. However, many male archeologists out there are still called "real-life Indiana Jones" by outlets and newspapers. Popular culture is simply too influential, it seems. (As a counterweight, here are 11 pioneering women archaeologists.)
One realistic thing that Indiana Jones is seen actively doing is teaching and working alongside a museum curator (Marcus Brody) regularly. Mind you, the tight relationships between archeologists, educational institutions and museums are much more complex nowadays, but the calmer side of Indy's life presented in the movies is largely reflective of the enterprise of archaeology during the first half of the 20th century.
Stay up to date on the latest science news by signing up for our Essentials newsletter.
Fran Ruiz is an entertainment freelancer and massive dinosaur nerd. He has a BA of English Studies, focusing on English Literature, from the University of Malaga, in Spain, as well as a Master's Degree in English Studies, Multilingual and Intercultural Communication. On top of writing features and other longform articles for Live Science & Space.com since 2021, he is a frequent collaborator of VG247 and other gaming sites. He also serves as associate editor over at Star Wars News Net and its sister site, Movie News Net.