Climate Cities: Can Urban America Save Paris Agreement?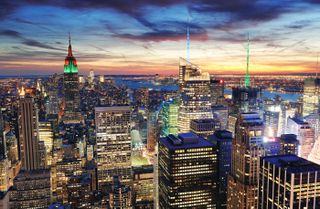 (Image credit: Songquan Deng/Shutterstock)
When President Donald Trump announced on June 1 that the United States would exit the Paris climate accord, U.S. cities mounted a massive response: Hundreds of mayors pledged to remain committed to reducing U.S. greenhouse gas emissions.
Combining climate-friendly politics with high energy usage, U.S. cities are in a position to make major reductions in greenhouse gas emissions. Residents and local governments in these urban areas not only tend to support such goals, but are also often located in coastal areas that face severe climate dangers. One such example is Philadelphia, which recently sent out a request for information to increase its renewable power purchases.
"We're interested in reducing carbon emissions and preparing for climate change because it matters to Philadelphians," Sarah Wu, deputy director of sustainability in that city, told Live Science. "We're already experiencing extreme weather. … It's a global problem with local consequences."
But how much can cities do on their own, without the federal government supporting the Paris accord, to curb climate change? We talked with climate experts to find out. [The Reality of Climate Change: 10 Myths Busted]
Cities respond
Under the Paris Agreement, adopted in 2015 by the U.S. and 193 other countries and the European Union, nations committed to establishing their own plans to lower greenhouse gas emissions. The accord states that countries will limit temperature increases this century to "well below" 3.6 degrees Fahrenheit (2 degrees Celsius) above preindustrial levels and will work toward limiting increases to 2.7 degrees F (1.5 degrees C) — measures that experts say would help to prevent the worst effects of climate change.
The day after Trump pulled the U.S. out of what he called a "draconian" accord that imposed unfair burdens on the country, more than 80 mayors signed a pledge, posted by the Climate Mayors group, promising to uphold the accord. That pledge has since swelled to include 340 mayors, representing 65 million Americans who live in those cities.
The commitments of these cities are significant, said Janos Pasztor, executive director of the Carnegie Climate Geoengineering Governance Initiative nonprofit. "Across the world, the largest concentration of activities happens to be in the big cities," he said. "The emissions are also linked very much to big cities."
Indeed, nine of the 10 biggest U.S. cities are located in the 10 states with the greatest greenhouse gas emissions in 2014, according to the EPA. Globally, cities account for 70 percent of greenhouse gas emissions.
U.S. cities' climate capacity
These cities can, therefore, make significant emissions reductions, said Seth Schultz, director of science and innovation for C40, a network of global "megacities" committed to climate action. That group's Deadline 2020 study looked at the world's "carbon budget," or the level of greenhouse gases the planet can emit and still stay below a 1.5-degree C increase.
The study showed that "if left unchecked, C40 cities … by 2060, would consume the entire planet's carbon budget," he said. "It makes a very compelling case for how important cities are."
The C40 report showed that C40 cities (including the 12 in the United States, such as Chicago, New Orleans and Portland) could, via their own actions, achieve over half of their share of the emissions reductions needed to stay on a 1.5-degree trajectory. (The remaining 49 percent of the cities' necessary reductions depend on things beyond a city's control, such as freight, rail and power grids connected to coal-burning power plants, which a city might not control or may only partially influence, Schutlz told Live Science.)
But with Climate Mayors' swelling ranks, the nation's urban centers can do even more. If all U.S. cities with populations over 50,000 were to follow the C40 cities' plans, they could achieve 36 percent of the emissions reductions needed to meet the country's Paris pledge. (The U.S. pledged to reduce greenhouse gas emissions 19-21 percent below 2015 levels by 2025.) This estimate comes from the Deadline 2020 report, which investigated emissions levels and the impact of emissions-reductions actions in cities. [8 Ways Global Warming Is Already Changing the World]
In an effort led by former New York City Mayor Michael Bloomberg, cities could work with a coalitionof states, schools and businesses to help achieve an even loftier goal: meeting all of the United States' emissions-reductions targets under Paris. "We're going to do everything America would have done if it had stayed committed," Bloomberg told The New York Times.
City steps
There's no single large action that cities can take to reduce their contribution to climate change, said David G. Victor, a climate expert at the University of California, San Diego. Rather, C40 counts 430 smaller, discrete actions cities can take. Cities had been taking such actions in the lead-up to the Paris accord, intensified those actions after the agreement and seem to be further committing themselves after Trump's announcement, "so this is very encouraging," Pasztor said. [Trump Pulls Out of Paris Climate Deal: 5 Likely Effects]
"We are continuing to take action," Dan Zarrilli, senior director of New York City's climate policy and programs,told Live Science. "We just realize now we have to redouble our efforts. We directed our own agencies about how we can accelerate our efforts to fight climate change."
Other Climate Mayors city officials agreed. "Here, in light of Trump canceling the Paris agreement, committing to the Paris accord goals is a continuation of the work we're already doing, but it's also a signal to the rest of the world that there is a significant portion of Americans who are committed to this goal," Wu of Philadelphia said.
The most impactful efforts cities can take include shifting publicly owned utilities to renewables and reducing energy use, C40 told CityLab. For example, renewables make up 23 percent of Austin Energy's power generation mix.
In Knoxville, Tennessee, the electricity utility has moved away from coal, while the city has worked to increase public transit ridership by offering amenities such as Wi-Fi, Erin Gill, director of Knoxville's Office of Sustainability, told Live Science. The planned conversion of city lights to LEDs will, combined with the city's other efforts, push Knoxville past its goal of a 20 percent reduction in municipal emissions, Gill said.
Both Philadelphia and New York have worked to increase energy efficiency in buildings, as this electricity usage accounts for most of those cities' carbon emissions. Under Philadelphia's benchmarking program, begun in 2012, buildings receive report cards with tailored pointers on efficiency improvements. New York's building energy-efficiency programs, announced in 2016, will produce emissions cuts equivalent to taking more than half a million cars off the road.
Houston is in a deregulated energy state, which means the power utility is not publicly owned, but the city has arranged renewable-energy purchase agreements with its private utility. The city also helped pioneer a program in which all city departments share one fleet of hybrid vehicles, and "efficiency skyrocketed," Lara Cottingham, deputy assistant director of sustainability and strategic customer initiatives for the city of Houston, told Live Science.
Collective efforts
Cities can do even more via collaborations. One of the greatest benefits of networks such as Climate Mayors, Zarrilli said, is that cities learn from one another. For example, Philadelphia and other cities based their building benchmarking programs on a New York initiative, Wu said. Many climate actions would take years to enact if started from scratch, but a program can spread rapidly after pioneering cities figure it out, Schultz told CityLab.
"We've made it a priority to engage with other cities … to make sure the things we learn here in New York City can be exported out," Zarrilli said.
And those groups recently moved to the even more powerful tactic of collective action, he said. For instance, New York and other Climate Mayors cities made a joint request to manufacturers for over 115,000 electric vehicles to use in city government fleets. Such actions particularly help smaller cities, Zarilli said, because the large joint purchases made with a city like New York can convince manufacturers to lower prices.
City coalitions also raise the volume of mayors' voices politically, as they can speak for hundreds of millions of Americans who care about climate change, Wu said.
Federal action is still needed
As the C40 study shows, U.S. cities can do a lot, but not everything. Nonurban U.S. areas must also make significant reductions, Schultz said. Several crucial efforts will require federal and state action, including funding for alternative transportation and enforcement of the Clean Power Plan, according to a World Wildlife Fund and Local Governments for Sustainability report. The Trump administration has signaled that it will dismantle Obama's Clean Power Plan, which required states to reduce emissions from power plants by 32 percent within 25 years.
The goal of cities and states, however, isn't to replace federal action indefinitely, John Coequyt, Sierra Club policy director, told CityLab, but to do as much as possible over the next four years.
Follow Michael Dhar @michaeldhar. Follow us @livescience, Facebook& Google+. Original article on Live Science.
Stay up to date on the latest science news by signing up for our Essentials newsletter.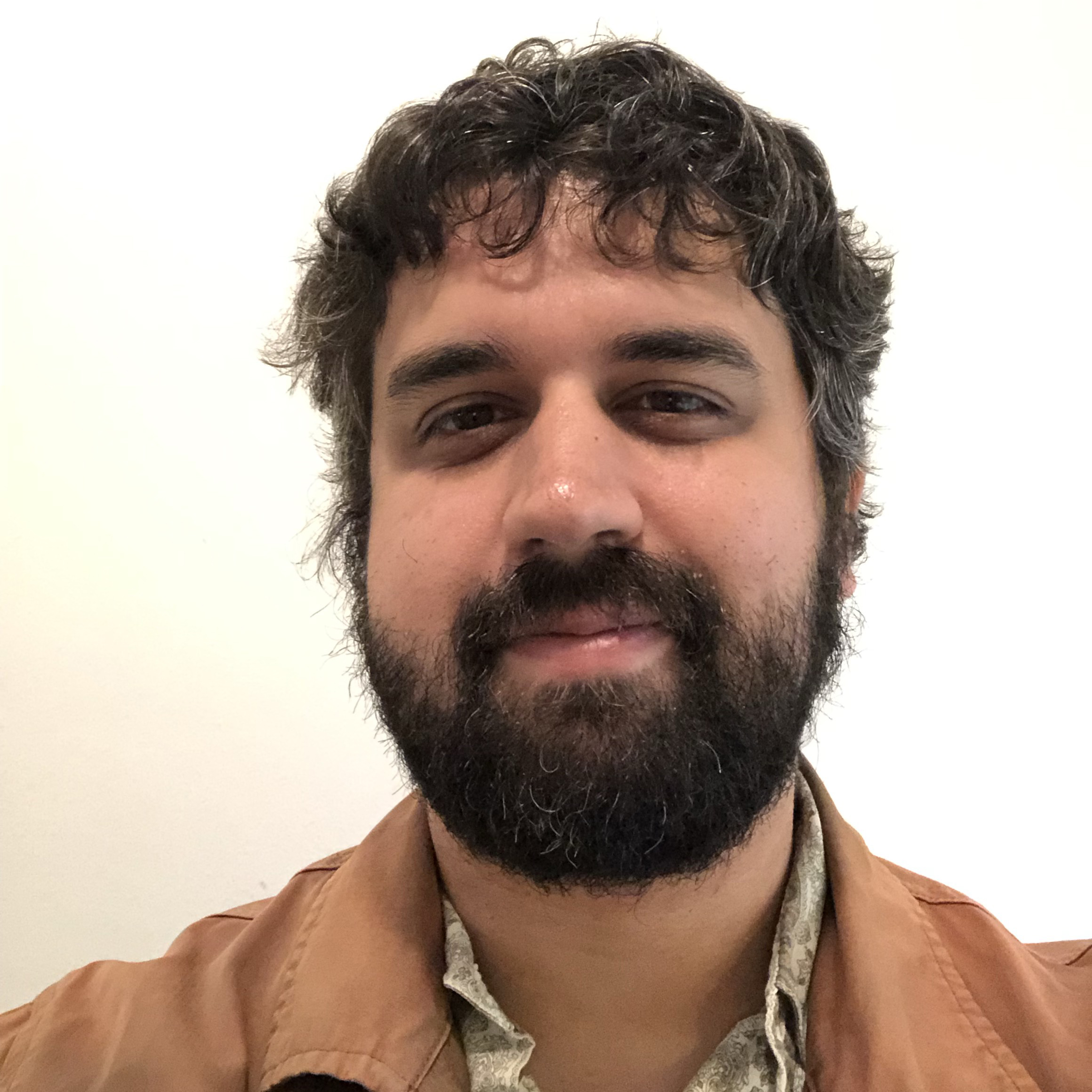 Michael Dhar is a science editor and writer based in Chicago. He has an MS in bioinformatics from NYU Tandon School of Engineering, an MA in English literature from Columbia University and a BA in English from the University of Iowa. He has written about health and science for Live Science, Scientific American, Space.com, The Fix, Earth.com and others and has edited for the American Medical Association and other organizations.