Alien Life May Munch on Galactic Cosmic Rays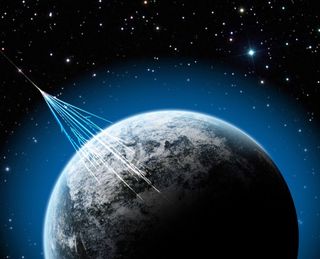 (Image credit: NSF / J. Yang)
Extreme microbes that live in hostile places on Earth may feed off of cosmic rays that zip through space, according to a study of a bizarre bacterium thriving deep in a dark gold mine.
If life exists on other planets such as Mars, it too could be gobbling up cosmic rays in order to survive, the new study suggests.
"When you have radiation penetrating deep below the surface, where there might be water on Mars or [Jupiter's moon] Europa, then it could start chemical reactions that life could use," said study author Dimitra Atri, a research scientist at the Blue Marble Space Institute of Science in Seattle. Organisms that live off of galactic cosmic rays could even dwell on rogue planets that are not bound to any star and instead drift throughout interstellar space, Atri added. [Extreme Life on Earth: 8 Bizarre Creatures]
Where there's no light
Life on Earth relies largely on energy from the sun. Light drives photosynthesis, which, in turn, supplies the nutrients that most organisms use, either directly or indirectly, in order to survive. Still, if light is not available, life can find other sources of energy, such as heat, or chemical energy, previous research has found.
Prior work has even found that life-forms can live off the ionizing radiation — which has enough energy to ionize or charge atoms — from radioactive materials. For instance, the bacterium Candidatus Desulforudis audaxviator, found about 1.75 miles (2.8 kilometers) deep in a South African gold mine, lives off the energy from radioactive isotopes of uranium, thorium and potassium in the rocks there. Specifically, ionizing radiation from these isotopes breaks down water in the area into hydrogen gas, which the bacterium can use as fuel, and helps to generate other biologically useful molecules.
"Most research on ionizing radiation concerns its potentially harmful effects, such as damage to DNA," Atri told Live Science. "But a bacterium that is cut off completely from sunlight and the rest of the biosphere can survive completely off of ionizing radiation."
Atri investigates galactic cosmic rays, which are high-energy particles, mostly protons, that careen across space from beyond the solar system. After he read about radiation-loving Ca. D. audaxviator, he began to wonder if other microbes could live off of energy from galactic cosmic rays as well.
Cosmic rays and extreme life
Galactic cosmic rays possess much higher energy than other sources of radiation on Earth. When they hit the atmosphere or surface of a planet, they generate a cascade of particles — such as electrons, positrons and neutrons — as well as dangerous gamma-rays. "Galactic cosmic rays are everywhere, and they have so much energy, they can penetrate even below the surfaces of planets," Atri said.
Using computer simulations, Atri found that galactic cosmic rays, though rare, could provide a steady flow of energy for life underground; this energy was comparable to that emitted by radioactive substances on Earth.
The energy flow could extend to potential life on other planets as well, he said.
Atri suggested that one way to see if this concept might actually help sustain life would be to conduct a lab experiment that exposed the bacterium Ca. D. audaxviator to the kind of particles that galactic cosmic rays generate when they hit the atmospheres or surfaces of planets.
Atri detailed his findings online Oct. 5 in the Journal of the Royal Society Interface.
Original article on Live Science.
Stay up to date on the latest science news by signing up for our Essentials newsletter.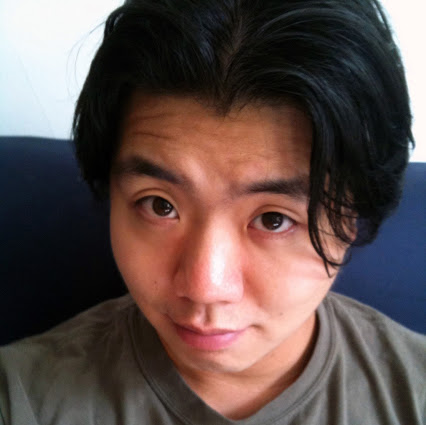 Charles Q. Choi is a contributing writer for Live Science and Space.com. He covers all things human origins and astronomy as well as physics, animals and general science topics. Charles has a Master of Arts degree from the University of Missouri-Columbia, School of Journalism and a Bachelor of Arts degree from the University of South Florida. Charles has visited every continent on Earth, drinking rancid yak butter tea in Lhasa, snorkeling with sea lions in the Galapagos and even climbing an iceberg in Antarctica.