Cardiac Arrest Deadlier in a High Rise, Study Says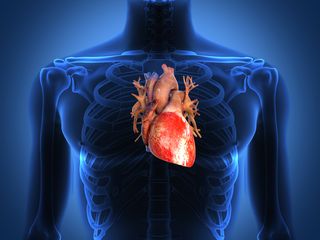 (Image credit: Kozorez Vladislav/Shutterstock.com)
People who go into cardiac arrest (their hearts stop beating) on the middle or upper floors of high-rise buildings may be less likely to survive the ordeal than those on the lowest floors, found a new study from Canada.
Over the five-year study period, 4.2 percent of patients in Toronto who went into cardiac arrest while located below the third floor survived, whereas 2.6 percent of those on floors 3 and above survived, according to the study. In fact, less than 1 percent of those above the 16th floor survived, and in the data set, there were no cardiac-arrest survivors from above the 25th floor.
To improve survival of people experiencing cardiac arrest in high-rise buildings, bystanders should do everything possible to reduce delays for first responders, said Ian Drennan, an author of the new study, an advanced-care paramedic and a Ph.D. candidate at the University of Toronto.
"If they can notify somebody at the front desk, the security concierge or anyone there that 911 responders are coming, let's make sure that the building's open, that the elevators are waiting and that they have access to get on the elevators to get up to the floors," then that can increase survival, Drennan said. [10 Amazing Facts About Your Heart]
Heightened risk?
Once a patient's heart stops beating, his or her chance of survival decreases by 7 to 10 percent for every minute that passes before the use of defibrillation (electrically shocking the heart back into action), the authors wrote in their study.
Previous research had found that longer times spent waiting for first responders to arrive on the scene were associated with lower survival rates after cardiac arrests, the authors wrote. Research had also found that in high-rise buildings, it could take several minutes for first responders to reach a patient after arriving at the building, adding an additional delay, the authors wrote.
For example, a 2007 study in New York City measured the time it took first responders to reach patients after arriving on scene at different types of buildings and locations — the "vertical response time," as the study termed it.
"We found that when EMS [emergency medical services] was called for an medical emergency, there were substantial delays in reaching the patient, and particularly from the time the medics left the ambulance in search of the patient," said Dr. Robert A. Silverman, who was the first author of that 2007 study and is an associate professor of emergency medicine at Hofstra Northwell School of Medicine in Hempstead, New York.
"The greatest delays were found in multistory, residential buildings," Silverman told Live Science.
"Barriers to reaching the patient included the height and complexity of the layout of the building, locked lobby doors, and the lack of an escort that could have facilitated movement to the location of the patient," along with slow-moving elevators, Silverman said.
But it was unknown before now how such delays affected patient survival, Drennan said.
To find out, Drennan and his colleagues analyzed data from a medical database of out-of-hospital cardiac arrests that occurred in private residences in Toronto and the surrounding area between 2007 and 2012.
The researchers also measured the "vertical response time" and found that emergency workers took 3 minutes, on average, to reach patients below the third floor, but an average of nearly 5 minutes to reach patients on the third floor or above.
Recommendations
People can help by getting trained in cardiopulmonary resuscitation (CPR) and making sure that automated external defibrillators (AEDs) — which are defibrillation devices designed for bystander use — are available, Drennan said.
'Time is everything in a cardiac arrest. The sooner the patient receives care, including bystander CPR, the more likely [he or she is] to survive," Silverman added.
The study appeared Monday (Jan. 18) in the Canadian Medical Association Journal.
Follow Ashley P. Taylor @crenshawseeds. Follow Live Science @livescience, Facebook & Google+. Original article on Live Science.
Stay up to date on the latest science news by signing up for our Essentials newsletter.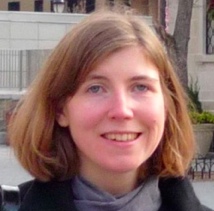 Ashley P. Taylor is a writer based in Brooklyn, New York. As a science writer, she focuses on molecular biology and health, though she enjoys learning about experiments of all kinds. Ashley's work has appeared in Live Science, The New York Times blogs, The Scientist, Yale Medicine and PopularMechanics.com. Ashley studied biology at Oberlin College, worked in several labs and earned a master's degree in science journalism from New York University's Science, Health and Environmental Reporting Program.