'Water Jets' May Stem Tide of Student Obesity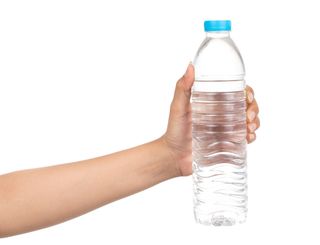 (Image credit: Cloud7Days/Shutterstock.com)
Inexpensive dispensers that bring cold, filtered water into New York City public schools may be putting a dent in the childhood obesity epidemic there.
More than 40 percent of children in elementary or middle school in New York City are overweight or obese. But now, researchers have found that the schools that have installed the new water dispensers — called water jets, serving chilled, oxygenated water into cups or bottles — have seen a decline in body-mass index among children with a weight problem.
The decline was modest — a drop of 1 percentage point in the obesity rate among boys, and a half percentage point among girls — but the study, published today (Jan. 19) in the journal JAMA Pediatrics, was statistically significant, following more than 1 million schoolchildren in 1,227 schools for five years in a real-life setting.
"These are small but meaningful numbers, particularly for an intervention like this that was very low-cost to implement and can be done widely throughout New York City public schools," said Brian Elbel, an associate professor of population health at the Langone Medical Center of New York University, who led the study. [10 Ways to Promote Kids' Healthy Eating Habits]
The New York City Department of Education has taken several measures to reduce the rate of childhood obesity, including the introduction of healthier lunch foods and the removal of nearly all sugary drinks from vending machines and cafeterias in the public schools. The only sugary drink one can now buy at a New York City public elementary or middle school is low-fat chocolate milk.
However, students can and routinely do bring in drinks from the outside. "Some of these older grades very likely had an 'open campus' where they could bring something in from the local corner store [or] bodega," Elbel told Live Science.
The water jets are an "old school" solution with a new twist that kids seem to like. The dispensers reliably serve fresh, cool tap water; the oxygenation doesn't offer health benefits, but does improve the water's taste. These are no fountains of horror so often found in city schools, encrusted in rust or crud, or serving warm, metallic-tasting water that barely forms an arch leaving the dispenser.
The new water jets were introduced in 2009 at a cost of about $1,000 per unit. Among New York's 1,227 elementary and middle schools, nearly 500 received the jets during the study period, between the academic school years of 2008–2009 and 2012–2013. The researchers tapped into school health records to analyze height and weight measurements of the students through these years.
Because the children were growing taller and gaining weight in mostly healthy ways, the researchers used body-mass index, a ratio of height to weight, to determine which students were overweight or obese. The massive health analysis is the first to link the water-jet program to weight control.
The reason for improved weight measurements is not clear. The researchers found a decline in milk purchases, particularly chocolate milk, during the study period, Elbel said. So it may be that the children are choosing zero-calorie water over drinks with 100 calories or more, including sodas and juices brought in from the outside, as well as milk sold in the cafeteria. A cup of low-fat chocolate milk has 160 calories; sugary sodas typically have about 200 calories per cup.
And although New York City has strict rules on what foods and drinks can be sold in schools, other cities are not as rigid. In these environments, free and tasty water might compete well with other tempting, higher-calories drink options.
"You can in fact imagine the New York City water-jet program having a much larger effect in a school that had not taken such great lengths to rid the school of sugary beverages already," Elbel said.
In an accompanying editorial, Lindsey Turner, director of the Initiative for Healthy Schools at Boise State University in Boise, Idaho, who was not involved with the study, said that oxygenated tap water is not only inexpensive compared with bottled water but, in most U.S. cities, provides the added benefit of containing fluoride that can combat dental problems, unlike bottled waters.
Also, at approximately 25 percent of middle and high schools nationwide, administrators have reported concerns about water-quality problems in traditional drinking fountains, and water jets could be an attractive alternative, Turner said.
"Sometimes, a very simple intervention can have a powerful effect," Turner wrote with her co-author, Erin Hager, of the University of Maryland School of Medicine in Baltimore. "At the cost of $1,000 per unit…a school-based drinking water access intervention can be remarkably affordable relative to other, more intensive obesity prevention strategies."
Follow Christopher Wanjek @wanjek for daily tweets on health and science with a humorous edge. Wanjek is the author of "Food at Work" and "Bad Medicine." His column, Bad Medicine, appears regularly on Live Science.
Stay up to date on the latest science news by signing up for our Essentials newsletter.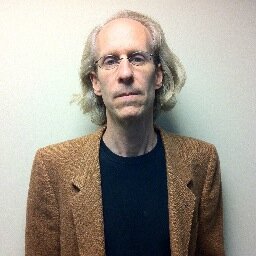 Christopher Wanjek is a Live Science contributor and a health and science writer. He is the author of three science books: Spacefarers (2020), Food at Work (2005) and Bad Medicine (2003). His "Food at Work" book and project, concerning workers' health, safety and productivity, was commissioned by the U.N.'s International Labor Organization. For Live Science, Christopher covers public health, nutrition and biology, and he has written extensively for The Washington Post and Sky & Telescope among others, as well as for the NASA Goddard Space Flight Center, where he was a senior writer. Christopher holds a Master of Health degree from Harvard School of Public Health and a degree in journalism from Temple University.