Overweight Kids More Likely to Be Ostracized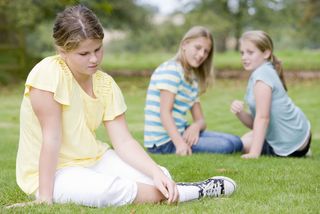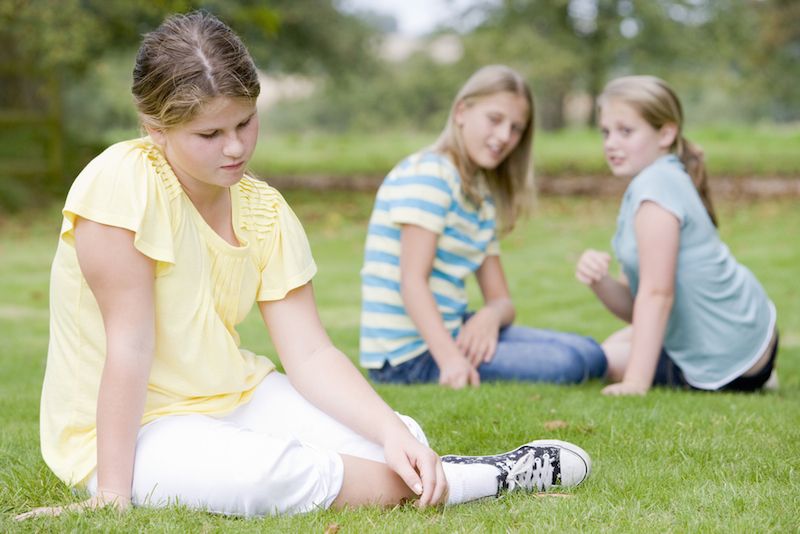 (Image credit: Monkey Business Images/Shutterstock.com)
For middle schoolers, obesity can lead to unreciprocated friendships and even cause peers to actively dislike a child, new research finds.
The study, published today (June 7) in the journal PLOS ONE, adds to a body of research detailing how being overweight as a child can lead to social and psychological struggles. Previous work has suggested that overweight schoolchildren have fewer friends and are often pushed to the periphery of social groups, and the new research finds that overweight children may be actively ostracized by their peers.
The negative relationships, said the authors, can carry serious mental and physical health implications for overweight kids, who have become a significant part of the U.S. population. Obesity affects one out of five school-age children in the U.S., according to the Centers for Disease Control and Prevention.
"Overweight kids are being rejected by their peers," said Kayla de la Haye, lead author of the new study and an assistant preventive medicine professor at the University of Southern California's Keck School of Medicine. "It's not just exclusion, but there's also an overt rejection and dislike for these kids and that is a serious risk factor for them [not] having healthy social development." [10 Ways to Promote Kids' Healthy Eating Habits]
Middle school friendships
In the new study, researchers surveyed 504 preteens in the Netherlands, who came from 28 middle school classrooms. The researchers asked the children to name an unlimited number of other kids whom they considered among their "best friends," as well as an unlimited number of classmates whom they "disliked." Researchers also individually measured each child's height and weight to assess body mass index.
The results showed that overweight children were less likely to be named as friends than their slimmer classmates in 70 percent of the classrooms.
Overweight children listed as many people in the friend category as children with healthy weights, on average. However, the overweight kids were 1.7 times more likely to be disliked by others than children who were not overweight. The overweight kids were also 1.2 times more likely to dislike their peers.
The survey also found that overweight children were more likely to include, in their lists of friends, classmates who did not list the overweight children as friends.
Lynn McAfee, who works as an advocate with the Council on Size and Weight Discrimination, said she remembers middle school as a particularly tough time, when she felt "second rate" as an overweight child.
"I had a terrible time," McAfee told Live Science. "What I learned as a fat child is that I had to be charming. I had to be friends with people who, maybe, I didn't have much in common with, but they were willing to be friends with me." [5 Ways to Foster Self-Compassion in Your Child]
De la Haye told Live Science that the findings point to the urgent need to address the widespread stigma associated with being overweight.
"There's no evidence that stigmatizing obesity motivates people to lose weight," she said. "In fact, there is more evidence showing it's counterproductive. It leads to social and mental health risk factors. We also know that kids who are ostracized are more like to eat [high-calorie] foods and are less likely to be active. And they end up in peer groups that tend to be less active."
Reducing stigma
The stigmatization of overweight children has been documented for decades. A 1961 experiment showed that when children were asked to rank images of potential friends, including children with disfigurements and disabilities, obese children were consistently ranked last. A follow-up study in 2007 replicated the 1961 study and found that children at that time ranked the images of obese children even lower than children had 40 years previously. More children ranked obese children last in their list of potential friend choices in the later study.
That research suggests that as obesity rates have increased, so has the social stigma associated with being overweight. The percentage of children with obesity in the United States has more than tripled since the 1970s, according to the National Center for Health Statistics.
De la Haye argued that it's important to reframe the discussion about obesity to minimize the stigma associated with it.
"The problem is we have looked at obesity as a moral problem of an individual, a result of their laziness or lack of willpower," she said. "Now, we know that that is not the cause of this large-scale rise in obesity rates. It's really because we've created these food systems and environments that make it really easy to consume a lot of calories and be sedentary."
Originally published on Live Science.
Stay up to date on the latest science news by signing up for our Essentials newsletter.
Amanda Onion writes about health science advances and other topics at Live Science. Onion has covered science news for ABCNews.com, Time.com and Discovery News, among other publications. A graduate of Dartmouth College and the Columbia School of Journalism, she's a mother, a runner, a skier and proud tree-hugger based in Brooklyn, New York.