Even 'Mad Men' Can't Bring Cigarettes Back (Op-Ed)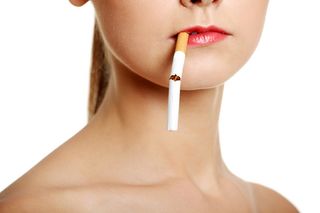 (Image credit: <a href='http://www.shutterstock.com/pic.mhtml?id=90067081'>Smoking photo</a> via Shutterstock)
Larry Deutchman is executive vice president for marketing and entertainment industry relations and executive producer/writer for the PRISM Awards at the Entertainment Industries Council (EIC). Deutchman leads EIC's Let's Clear the Air Tobacco Awareness Campaign. He contributed this article to Live Science's Expert Voices: Op-Ed & Insights.
Americans once saw smoking recommended by doctors and appearing in print, TV and radio advertisements. Major celebrities graced magazine tobacco advertisements —among them John Wayne, who later had a lung removed from a six-pack-a-day habit. Even Fred Flintstone and Barney Rubble had a relaxing smoke in TV commercials.
However, according to the U.S. Centers for Disease Control and Prevention (CDC), Americans still see tobacco companies advertising their products in print, in-stores, or even through promotions in bars or clubs. In 2012, the CDC estimates, tobacco companies spent $9.6 billion in advertising and promotional expenses in the United States.
Which message wins?
In place of smoking advertisements on TV, airwaves are now dominated by anti-smoking campaigns, which also blanket print, radio, and the internet to help decrease the rate of new smokers. For many years, we have been warned about the dangers of tobacco use and second-hand smoke. We know that smoking is the leading cause of preventable death in the United States, and that there are at least 28 chemicals in smokeless tobacco that have been to found to cause cancer. But, even with the education and smoking awareness campaigns, nearly 1 in 5 Americans still smokes cigarettes regularly, and the CDC has found there is a rise in the use of smokeless tobacco among young adults.
Nevertheless, the CDC has also found that from 2013 to 2014 there was a decline in tobacco product sales among adults, and the accurate depiction of the risks of tobacco use in entertainment media may have been a contributor to that decline.
Tobacco is no longer the good guy
For example, a recent Lifetime TV movie called "A Day Late and a Dollar Short" was about a woman, played by Whoopi Goldberg, dying from lung cancer as a result of smoking. Other examples include an episode of the comedy series "Up All Night" in which Will Arnett's character tries to quit smoking for the sake of his infant, and a storyline on the daytime drama "The Bold and the Beautiful" featuring a longtime favorite character with lung cancer from smoking.
And yet positive images of tobacco use persist in the entertainment industry. Though the use of tobacco in television is not as prevalent as it once was, according to a study published in "Tobacco Control," we still see it turn up in shows such as "Mad Men," which is set in the 1960s when the image of people smoking was a huge part of culture and it was being jammed down people's throats (so to speak) by advertising agencies such as the one we see on the show.
But in terms of major broadcast television networks, tobacco use is a lot less visible than it once was. In a recent study covering 56 years of prime-time drama television, University of Pennsylvania's Annenberg Public Policy Center found that tobacco use in television declined from a high of 4.96 instances per hour to .29 instances an hour between 1955 and 2010. While the study was able to show a relation between smoking reduction and screen-based media, it is important to note that cable shows, like AMC's Mad Men, were not included in the study and that only broadcast television shows were studied.
For example, in the NBC television adaptation of DC Comics' "Hellblazer," the main character, John Constantine, does not smoke despite the fact that in the comics a key part of Constantine's character is that he is a chain-smoker with cancer. Such changes in tobacco use on television, from a character whose key trait is chain-smoking to one who never touches a cigarette, could help further the changes already made in real-world smoking habits.
The sweet spot
As Deputy U.S. Surgeon General Boris Lushniak said about smoking, "I know the group I have to emphasize, I know it's gotta be the age of 12 to the age of 26. If I can influence that part of our population, it's only 14 years, and have them make an empowered decision with all of the social media information, to say 'I know there's peer pressure. I know some people say this is cool. But at the end of the day, I'm actually smart enough to make the decision, and I'm gonna put this [cigarette] down." The combination of entertainment media and social media can make the difference when it comes to smoking trends in teens and young adults.
General awareness of smoking can be further reinforced by spotlighting the downside of tobacco use , including long-term health risks such as emphysema, emphysema or cancer. Uniquely the cosmetic effects of smoking, such as yellowing teeth and premature facial wrinkling put realities of smoking right in your face, so to speak, although campaigns using this latter approach have not proven as successful at discouraging young people from starting to smoke. [E-Cigarettes May Lure Teens into Traditional Smoking]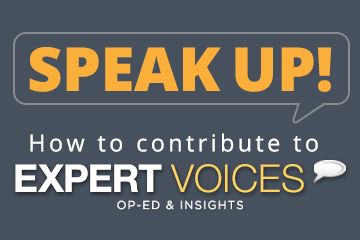 Encouraging the entertainment industry to show continued diligence to deglamorize tobacco when crafting storylines and creating characters supports accuracy in storytelling. Clearly, tobacco use is not a trait without its share of consequences. The repercussions of smoking can range from superficial to life changing.
For more suggestions on accurately depicting tobacco use or other substances, check out the Entertainment Industries Council's (EIC) Depiction Suggestion Book.
Follow all of the Expert Voices issues and debates — and become part of the discussion — on Facebook, Twitter and Google+. The views expressed are those of the author and do not necessarily reflect the views of the publisher. This version of the article was originally published on Live Science.
Stay up to date on the latest science news by signing up for our Essentials newsletter.