Thanks, El Niño! 'Below-Normal' Hurricane Season Predicted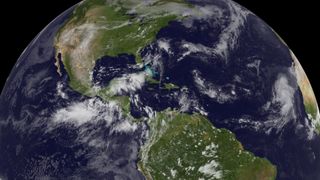 (Image credit: NOAA)
An expected El Niño could mean fewer Atlantic hurricanes this year, said forecasters who today (May 22) unveiled their predictions for the number and intensity of storms expected in the Atlantic Ocean basin during the 2014 hurricane season.
The outlook for the 2014 Atlantic hurricane season is "below-normal," according to officials with the National Oceanic and Atmospheric Administration (NOAA), the federal agency that studies and tracks severe weather. NOAA forecasters made the announcement at a press conference today in New York.
The forecast calls for a total of eight to 13 named storms, which include tropical storms and hurricanes. Of those storms, between three and six are likely to become hurricanes — organized, rotating storms with sustained winds of 74 mph (119 km/h) or faster. Between one and two are likely to become major hurricanes, defined as Category 3 storms or above — or those hurricanes with winds of at least 111 mph (179 km/h). [Image Gallery: See Hurricanes From Above]
This forecast is below the seasonal average of 12 named storms, including six hurricanes and three major hurricanes, based on tracking between 1981 and 2010, according to NOAA.
While it takes only one storm to cause devastating damage, a below-normal hurricane season could increase the current record-breaking streak of years without a Category 3 hurricane hitting the United States. The last Category 3 hurricane to hit the United States was Wilma, in 2005. That's the longest stretch on record since 1878.
Officials urged coastal residents to prepare for storms despite the outlook for a quieter-than-normal year. "No percentages or probabilities erase the fact that we're heading into hurricane season, and it only takes one storm to wreak tremendous havoc," said Kathryn Sullivan, NOAA administrator.
Hurricane season officially begins on June 1 and ends on Nov. 30, though storms have formed outside of those dates. Atlantic hurricanes and Atlantic tropical storms form in the North Atlantic Ocean, Caribbean Sea and Gulf of Mexico.
El Niño's impact
Several climate factors mix into the yearly hurricane forecast, but the most important this year is El Niño, officials said. This Pacific Ocean temperature anomaly spurs easterly winds that can tear apart budding tropical storms.
El Niño tends to suppress or kill off hurricanes by increasing wind shear, said Gerry Bell, lead hurricane season forecaster at NOAA's Climate Prediction Center.
The El Niño may make this year's prediction more accurate than 2013's outlook, when a lack of strong climate patterns sent the hurricane forecast into a tailspin. At the beginning of the season, several forecast models called for an extremely active year in 2013, but the actual season fell well short of those predictions. The 2013 Atlantic hurricane season featured the fewest hurricanes since 1982, and not a single "major" (Category 3 or higher) hurricane developed.
But don't count on El Niño yet — the current NOAA forecast puts the chances of the "little boy" developing by summer at 65 percent. However, even a weak El Niño will influence tropical storm development.
Sea-surface temperatures in the Atlantic and Caribbean also aren't conducive to growing storms, Bell said. Warm water fuels hurricanes, but the regions of the tropical Atlantic Ocean where storms form are at below-normal or near-normal temperatures.
New storm surge maps
For the first time this year, federal officials will warn people of the risk of storm surge from tropical storms. Drowning is the leading cause of death in hurricanes, including Hurricane Sandy. [50 Amazing Hurricane Facts]
The experimental flood maps will be issued with hurricane watch alerts from the National Hurricane Center and updated every six hours, along with the storm track forecasts, said Holly Bamford, director of NOAA's National Ocean Service.
The map will show how high the flooding will reach, where the storm surge will hit and when it's going to show up, Bamford said.
Improved storm track forecasts
While forecasters can make an educated guess as to how many tropical storms are likely to form in a given season, the computer models can't predict where storms will hit or how many will make landfall.
However, if powerful storms do threaten the East Coast and Gulf of Mexico this year, forecasters will have a chance to test NOAA's updated Hurricane Weather Research and Forecasting model, said Louis Uccellini, director of NOAA's National Weather Service. The new storm models would have accurately predicted Hurricane Sandy's sharp left turn a week before the storm hit the Mid-Atlantic Coast, Uccellini said. At the time, models forecast the storm heading out to sea a week ahead, but were more accurate in the days before Sandy hit the coast.
"We've made tremendous strides in the [hurricane] track forecast," Uccellini said.
Email Becky Oskin or follow her @beckyoskin. Follow us @livescience, Facebook & Google+. Original article on Live Science.
Stay up to date on the latest science news by signing up for our Essentials newsletter.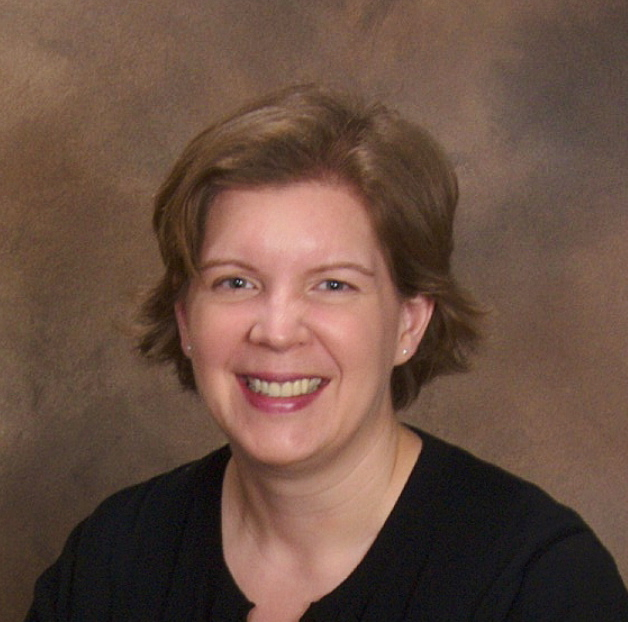 Becky Oskin covers Earth science, climate change and space, as well as general science topics. Becky was a science reporter at Live Science and The Pasadena Star-News; she has freelanced for New Scientist and the American Institute of Physics. She earned a master's degree in geology from Caltech, a bachelor's degree from Washington State University, and a graduate certificate in science writing from the University of California, Santa Cruz.