Janice Kiecolt-Glaser, a professor of psychiatry and psychology at The Ohio State University Wexner Medical Center contributed this article to LiveScience's Expert Voices: Op-Ed & Insights.
Breast cancer survivors have a lot to think about when it comes to their recovery. There are often suggestions from doctors on what kind of food to eat, or how often to exercise in order to help reduce the chance of recurrence. But for breast cancer survivors, sometimes just the thought of exercise can make them want to sit down and rest. A cancer survivor is often weak from the treatments he or she has gone through.
Consistently, cancer survivors' average fitness levels are about 30 percent lower than those of sedentary people without a cancer history. That's why I think the findings of a new study that I just completed will help these patients. The results, published in the Journal of Clinical Oncology, show that yoga is beneficial in many ways to breast cancer survivors. Yoga provides graded exercise that can be tailored for individuals who have been sedentary, and the postures can be modified to accommodate functional limitations.
It is widely known that yoga benefits your health. Many people who practice yoga experience gains in flexibility, feel more relaxed, sleep better, have stronger muscles and also might even see a drop in their blood pressure. What my colleagues and I at The Ohio State University Wexner Medical Center concluded in our study is that inflammation for cancer patients also dropped when they routinely practiced yoga. [Yoga Holds Benefits for Breast Cancer Survivors]
My study was a randomized, controlled trial (RCT) of 200 women who are breast cancer survivors. I compared a 12-week hatha yoga intervention with a wait-list control condition, which is a group who did not do yoga during the study. We collected questionnaires and fasting blood samples at beginning, immediately post-treatment, and 3 months post-treatment — with both groups. Participants ranged in age from 27 years to 76 years old, and had completed cancer treatment within the past three years. We chose these participants who were at least two months past their surgery or last radiation treatment, whichever occurred last. Women in the yoga group participated in two 90-minute weekly sessions, while participants assigned to the wait-list control group were told to continue performing their usual activities, and to refrain from beginning any yoga practice. After their final assessment, they were offered the yoga classes, meaning everyone had the chance to join yoga after the study ended.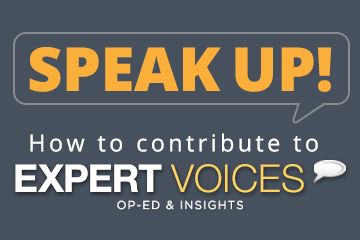 When we began this study, we hypothesized that participants who participated in yoga would have decreased inflammation, depressive symptoms and fatigue in contrast to those participants in the wait-list control. After reviewing the outcomes of all women in the study, we now know that our hypothesis was correct.
Immediately post-treatment, vitality was higher in the yoga group compared to the control group. At 3 months post-treatment, the yoga group's fatigue was lower, vitality was higher, and the inflammation markers in their blood that we tested for (IL-6, TNF-α, and IL-1β — which are pro-inflammatory markers) were lower for yoga participants compared to those in the control group. What we also discovered is that the more a woman participated in yoga, the greater the benefits in fatigue, vitality and inflammation reduction.
Despite the fact that our participants' weight did not change and our trial did not include aerobic or resistance exercise, pro-inflammatory cytokine production decreased significantly in yoga participants compared to the wait-list group. This is important, because inflammation enhances risk in many age-related diseases including heart disease and diabetes, and also increases the risks for cancer recurrence.
Another benefit of this trial was that we showed yoga can help cancer survivors get better rest. Previous studies have shown that up to 60 percent of cancer survivors report sleep problems during survivorship, a rate that is two or three times as high as similar adults without a cancer history. The problem with that is disturbed sleep elevates inflammation, as well as fatigue, and thus the improved sleep reported by yoga group participants likely contributed to the positive changes both at the beginning of the trial and through the 3-month post-treatment visit.
While our study may underestimate the entire list of potential benefits of yoga, the results show that yoga can have a significant benefit, and therefore I recommend that all breast cancer survivors consider adding it to their exercise plan.
The views expressed are those of the author and do not necessarily reflect the views of the publisher. This version of the article was originally published on Live Science.