Climate Scientists: IPCC Report Must Communicate Consensus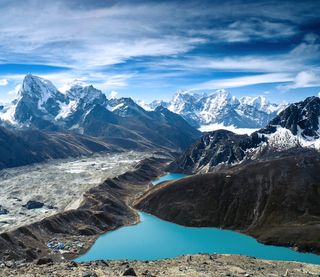 (Image credit: <a href="http://www.shutterstock.com/gallery-488728p1.html">Volodymyr Goinyk</a> | <a href="http://www.shutterstock.com">Shutterstock.com</a>)
As the huge effort to compile the latest Intergovernmental Panel on Climate Change (IPCC) report comes to a close this week, many researchers expect new certainty to emerge in such areas as sea level rise and global temperature increases.
Climate scientists are generally pleased with the evolution of and output of the group, though some would like to see stronger messages from it. Some scientists also want to cut down the timescale of the massive operation, which takes several years and is done on a volunteer basis by scientists.
"I believe there are ways to make the IPCC more efficient, and that, in the future, we should look to ways that the IPCC can play an even more important role, while consuming less time of working scientists," said Ken Caldeira, an atmospheric scientist in the department of global ecology at the Carnegie Institution for Science in Stanford, Calif.
Six years in the making, the 2013 IPCC climate change report will update the climate science community's best estimates for the level of warming that may occur, as well as estimates for impacts like sea level rise and melting ice sheets. Its conclusions are already under attack, thanks to leaked copies of early drafts. The final summary of the first of four parts of the report will be released Friday (Sept. 27), after scientists and government officials hash out the details line by line.
Spotlight on sea level rise
Although the changes reflected in the fifth report are not expected to be earth-shattering, there are some areas in which it will likely differ from the previous iteration of the report, released in 2007.
"I expect that one area where the news will be qualitatively different this time is related to sea level," said James McCarthy, professor of biological oceanography at Harvard University. At the time when the fourth assessment was completed, climate scientists "didn't have a really good way of describing how to best anticipate the rate of ice loss in Greenland and Antarctica," he told LiveScience.
"Now, we know that Greenland alone can make a huge difference," he added. "Within a couple of years — 2002, 2003 — we realized this had been underestimated. All you have to do is look at the difference between the 1990s and 2000s for summer temperature on the surface of Greenland." [Image Gallery: Greenland's Melting Glaciers]
Climate experts also told LiveScience they would like to see the new report stress the scientific consensus on climate change, and emphasize the link between human activities and global warming.
"I hope this report will stress the virtual certainty among the scientific community that humans are affecting the climate system in profound ways, mainly through burning ever-increasing amounts of fossil fuels," said Jennifer Francis, an atmospheric scientist at Rutgers University in New Jersey. "I hope it will emphasize the high confidence in attribution of many aspects of climate change to increasing greenhouse gases, and de-emphasize the discussion of uncertainty. The public hears "uncertainty" and thinks there is no consensus."
Along the same lines, McCarthy would like the report's language to be more accessible to the public. Since its inception, the IPCC report has been aimed primarily at policymakers and governments, but it has become increasingly thrust into the broader public eye. "I hope the methods are stated ever more clearly so that it's not only something the authors say they are unequivocal about, but it's stated in a way that the public can appreciate as fully as the scientific community [can]," McCarthy said.
A message for skeptics
Climate researcher Julienne Stroeve said the final IPCC report needs to communicate the differences between natural variability and long-term climate changes.
"I believe society is often confused about the differences between natural variability and long-term changes," said Stroeve, a research scientist at the National Snow & Ice Data Center in Boulder, Colo. "While the models used in the IPCC reports are useful tools for generally expected climate changes, natural variability can be powerful in reversing these trends for several years at a time, which doesn't negate anthropogenic influences on climate. Better communication of that fact is needed."
Critics of the leaked drafts have focused on what climate scientist Kevin Trenberth said is the "mistaken idea that warming has slowed." Global average temperatures have not increased as quickly in the past 15 years as in previous decades because a climate cycle in the Pacific Ocean created a cool spot that balanced out warmer temperatures elsewhere.
"A key will be whether there is a major succinct message out of this report," said Trenberth, a climate scientist at the National Center for Atmospheric Research, also in Boulder, Colo.
"The previous three have had signature messages," Trenberth said. "Maybe this one is that warming signs are everywhere in melting Arctic sea ice, melting Greenland, warming oceans, rising sea levels, and more intense storms as well as higher surface temperatures. This would also go some way toward addressing [this] mistaken idea." [6 Unexpected Effects of Climate Change]
Because the reports draw worldwide attention, they also attract naysayers. An error on Himalayan glacier melting in the 2007 report was used by climate-change skeptics to question all of the report's conclusions on global warming.
"It is not just a scientific document — it should have policy implications," Trenberth said. "And, of course, this is why there are well-financed and organized denier campaigns out in force."
Overhaul the operation
The IPCC was set up in 1988 to provide government and policymakers with authoritative reports on global climate change. Researchers from all over the world volunteer thousands of hours with the IPCC. The multiyear report process involves analyzing peer-reviewed research studies and producing a summary of the state of climate science. There are two major reviews — one by scientists and one by governments — and the United Nations rules require the IPCC to seek unanimous consensus.
For its impact on world governments, the previous climate change report — released in 2007 — earned the IPCC the Nobel Peace Prize.
"I think these reports have had a substantial impact in the past," said Anthony Leiserowitz, the director of the Yale University Project on Climate Change. "I think they've helped alert the world to the realities and risks of climate change, and help move the conversation towards both mitigation and adaptation responses."
But the Carnegie Institution's Caldeira thinks shortening the IPCC report process would help scientists and policymakers.
"For a mature science, such as climate science, it should not be necessary to write a new encyclopedia every five or six years," he said. "I would like to see a process where we take the existing reports and create a super-high-quality encyclopedia from the existing text. Then, every few years, we can revisit this encyclopedia and see which parts need updating or rewriting. This should provide a solid bedrock of solid information on which governments can act, without consuming an excessive amount of time from the scientific community."
Caldeira is not alone in his calls for revising the IPCC method, but others think trimming the timescale may not be possible, given the United Nations' requirements for the IPCC.
"I don't see how the time between reports could be shortened, as the process is so long," Francis said. "The timescale must be kept as short as possible, though, because the science is changing quickly, and the urgency for accurate information and projections is great."
LiveScience Staff Writer Denise Chow and Planet Earth Editor Andrea Thompson contributed reporting.
Email Becky Oskin or follow her @beckyoskin. Follow us @livescience, Facebook & Google+. Original article on LiveScience.com.
Stay up to date on the latest science news by signing up for our Essentials newsletter.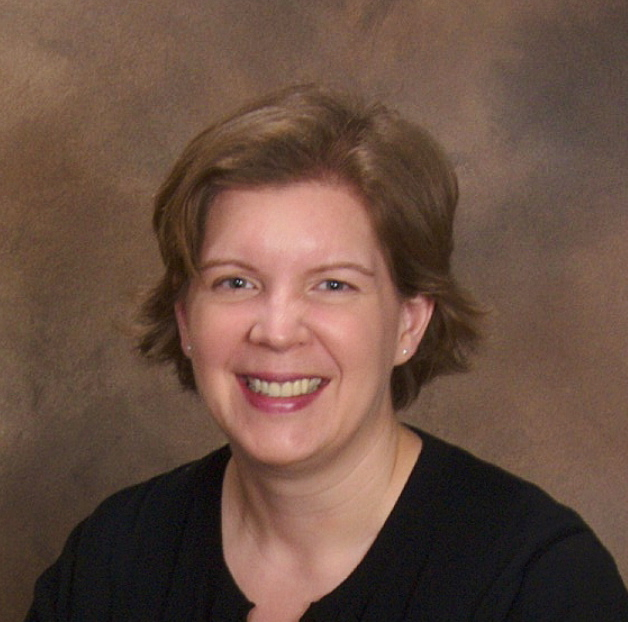 Becky Oskin covers Earth science, climate change and space, as well as general science topics. Becky was a science reporter at Live Science and The Pasadena Star-News; she has freelanced for New Scientist and the American Institute of Physics. She earned a master's degree in geology from Caltech, a bachelor's degree from Washington State University, and a graduate certificate in science writing from the University of California, Santa Cruz.