Climate Change Influenced 2012's Extreme Weather, Report Finds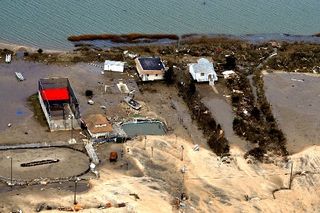 (Image credit: U.S. Geological Survey.)
Man-made climate change contributed to some of 2012's most extreme weather, including the spring and summer heat waves that baked parts of the United States and Hurricane Sandy, which devastated coastal communities along the eastern coast of the country, according to a new report.
The study, which includes research from 18 different teams from around the world, examined 12 extreme weather events from last year and found that human-caused global warming increased the likelihood of half of the incidents, while the others were dictated by natural weather variability.
"We've got some new evidence here that human influence has changed the risk, and has changed it enough that we can detect it," Peter Stott, a climatologist at the United Kingdom Met Office, the U.K.'s national weather service, told reporters in a news briefing on Thursday (Sept. 5). "There's a great deal of variability, [but] nevertheless, we've seen evidence for that increase in risk." [6 Unexpected Effects of Climate Change]
The report, published in the September 2013 issue of the Bulletin of the American Meteorological Society, attempts to pinpoint the impact of man-made climate change on extreme weather events. But, making these connections is extremely challenging, said Thomas Karl, director of the National Oceanic and Atmospheric Administration's (NOAA) National Climactic Data Center (NCDC), and chair of the Subcommittee on Global Change Research (part of the U.S. Global Change Research Program, made of up several federal departments and agencies).
"It would be very convenient if we were able to say, 'this event — whatever it happens to be — had no effect from human contributions,' but the reality, however, is a little messier," Karl said.
The researchers used computer simulations to examine the effects of specific conditions, such as surface heating due to greenhouse gas emissions or atmospheric dynamics.
One study focused on the devastating flooding from Hurricane Sandy. The researchers drew links between sea level rise, caused by global warming and melting glaciers, and storm surge-related flooding, which soaked towns and downed trees and power lines.
"If sea levels were not rising in those areas, that's not to say the effects of Sandy would not have been significant — it would still be an extreme event," Karl said. "But, what the analysis is saying is with the added increase of sea level, that makes the event incrementally worse."
The effect can be understood with an analogy about the risks involved with driving, said NCDC principal scientist Thomas Peterson. The chance of getting into an accident is higher if other variables, such as speeding or texting while driving, are added. Similarly, some extreme weather events, such as the 2012 U.S. heat wave, were amped up due to anthropogenic or man-made global warming.
"The heat wave was more likely given the human contributions to changes in atmospheric composition," Peterson said.
But for other extreme weather events where clear-cut evidence of human contribution was not found, including droughts in the central United States, and unusually high summer rainfall in the U.K., it is possible that signs of global warming's influence are simply "buried in the statistical noise," said John Nielsen-Gammon, a climatologist at Texas A&M University in College Station, Tex. Nielsen-Gammon did not contribute to the report, but was one of the peer reviewers of the original submission.
"Lack of evidence of a role is not evidence of a lack of role," Nielsen-Gammon told LiveScience.
And while much is still unknown about the extent of natural variability, overall changes to the global climate should be considered, Nielsen-Gammon said.
"The atmosphere is different than it was 130 years ago, in terms of composition, so our climate is different," he explained. "We really have no way of saying what would have happened to the weather on a day-to-day basis without climate change."
The new report is the second one jointly produced by NOAA and the United Kingdom Met Office to examine extreme weather events from the previous year. Stott said the researchers are aiming to develop their research techniques and intend to continue providing yearly updates.
Follow Denise Chow on Twitter @denisechow. Follow LiveScience @livescience, Facebook & Google+. Original article on LiveScience.
Stay up to date on the latest science news by signing up for our Essentials newsletter.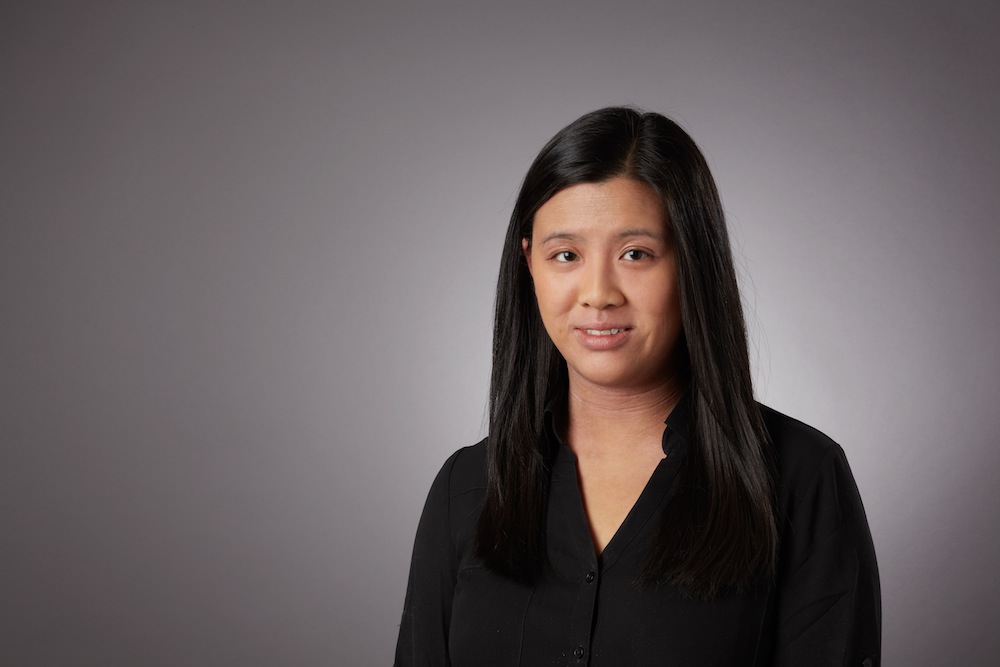 Denise Chow was the assistant managing editor at Live Science before moving to NBC News as a science reporter, where she focuses on general science and climate change. Before joining the Live Science team in 2013, she spent two years as a staff writer for Space.com, writing about rocket launches and covering NASA's final three space shuttle missions. A Canadian transplant, Denise has a bachelor's degree from the University of Toronto, and a master's degree in journalism from New York University.