Best VR mindfulness games 2023: Meditation, puzzles, & creativity
Whether you're after some peace in a painting studio or looking to build an island just for you, these are the best VR mindfulness games.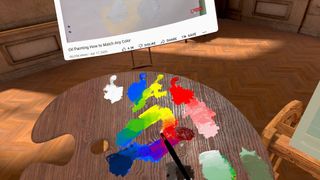 (Image credit: Thomas van den Berge)
Mindfulness can mean different things to different people. For some, settling down with a puzzle can bring inner calm, whereas a more guided approach does the trick for others. Whichever way you choose to relax, our list of the best VR mindfulness games will have you feeling Zen in no time.
When the outside world gets too much, slipping into virtual reality can create an amazing barrier, wherein meditation and relaxation become easier to access. The immersive nature of donning one of the best VR headsets allows you to free yourself from notifications and distractions, and haptic controller feedback can draw you into experiences and provide a strong sense of focus.
While many of the best VR experiences focus on adrenaline-pumping action, finding a new fitness regime, or streamlining your workflow, there are plenty of apps and games to try if you're looking for something completely different. The best VR mindfulness games cover a wide range of genres, and we're sure no matter what kind of relaxation you're looking for, we've got you covered.
Best VR mindfulness games
1. Puzzling Places
Puzzling with a modern twist
Specifications
Price:
From $14.99/£10.99 - additional puzzle packs available for purchase
Platforms:
Meta Quest, PSVR2
Release date:
September 2, 2021
Reasons to buy
+
A new way to relax with puzzles
+
Immersive calming settings for each level
Reasons to avoid
-
Additional packs can become costly
Sitting down to complete a puzzle is, at its core, a pretty mindful process, and Puzzling Places adapts this gentle pastime for virtual reality. This 3D miniature builder takes scans of real locations and items and breaks them into parts to be reassembled thoughtfully. This modern twist not only adds an interesting dimension to the traditional format of putting together a puzzle but makes its VR home more immersive.
Everything in the game's world feels exceptionally tactile and inviting, with each block begging you to inspect it and seek out its adjoining pieces. Across the range of puzzles available in the main game, there is a good range of difficulty. So, as you become more adept, you can shift into more complicated puzzles. Additional downloadable puzzle packs are also available and can be purchased for those looking for more environments to rebuild.
---
2. Playne VR
Explore a variety of mindful practices
Specifications
Price:
$14.99/£12.79 base game - VR DLC upgrade free
Release date:
January 19, 2021
Reasons to buy
+
Great guided meditations
+
Interactive world building
+
Good variety of mindful activities
Reasons to avoid
-
VR port of a flat-screen game
Creating a relaxing, mindful space is easy with this free VR extension to the meditation app Playne (please note that you will need to purchase Playne: The Meditation Game first before downloading this DLC). This DLC add-on lets you step into a calming island space and nurture it, growing flora as you meditate.
Those who may not be as familiar with the practice of meditation may also find the guided and almost quest-based nature of Playne VR easy to partake in. Many of the mindful lessons you learn in the app itself can be transferred into the real world, with Playne VR encouraging an overall connection with the self inside and beyond its UI.
Playne offers a generous range of mindful activities, such as journaling and sandbox mode, allowing players to plant and grow trees at leisure. This makes it easy to find an avenue that suits you each day instead of being locked into just one mindful practice.
---
3. Tetris Effect Connected
Soothing sensory experience
Specifications
Price:
From $29.99/£22.99
Platforms:
Oculus/Meta Quest, Steam, PSVR2
Release date:
August 18, 2021
Reasons to buy
+
Fully immersive music and worldbuilding
+
Easy-to-use UI is great for new players
Reasons to avoid
-
Challenging difficulty curve for those not familiar with Tetris
Tetris Effect Connected is a classic 80s game couched in layers upon layers of thoughtful worldbuilding and mindful moments. Every interaction with the grid and its tetrominoes affects the sounds and sights shown to the player. Each and every bundle of levels grows with intensity and interactivity as you move through them.
While the premise is familiar and simple, and the process of stacking blocks is mindful in its own right, the worlds you build in can garner profound emotions. They allow your mind to wander while keeping your body engaged at the same time.
There are a variety of difficulties to choose from, making it easy to slow down gameplay if you need to take a beat or just want to engage with the puzzle gameplay without the fear of a frustrating restart.
---
4. Vermillion - VR Painting
All the fun and creativity of painting without the mess
Specifications
Price:
From $19.99/£14.99
Platforms:
Oculus/Meta Quest, Steam
Publisher:
Thomas Van Den Berge
Release date:
July 27, 2021
Reasons to buy
+
Exceptionally realistic painting tools
+
Built in YouTube portal
Reasons to avoid
-
Doesn't include any specific meditation content
Embracing your inner artist can be a peaceful way to explore your creativity and wind down after a busy day. While the prospect of painting and tidying up may be off putting for some, Vermillion - VR Painting removes all of the hassle and simply asks you to pop on your headset, sit down in a comfy chair, and start creating your masterpiece.
The intuitive UI makes picking up a brush easy and mixing colors a delight. Plus, the rooms you can choose from have a clean and serene feel that helps draw you into your own imagination. Vermillion also features an integrated YouTube portal at the side of the easel, meaning you can add custom playlists, guided meditations, or, if you're feeling it, some Bob Ross magic to your painting sessions.
If painting alone feels daunting, Vermillion also supports up to four artists in a room, meaning you can decompress with those who matter most alongside.
---
5. Guided Meditation VR
An easy and gentle approach to meditation
Specifications
Price:
From $14.99/£10.99
Platforms:
Oculus/Meta Quest, Steam
Publisher:
Cubicle Ninjas
Release date:
October 1, 2016
Reasons to buy
+
Customizable options for how to meditate
+
Good variety of locations to use
+
Guided meditations are broken down into 2, 3, and 10 minutes chunks
Reasons to avoid
-
Focuses solely on meditation over mindful activities
No matter how familiar you are with mindfulness, Guided Meditation VR offers a great onramp into a world of calming curated activities designed to help you relax. The app transports you to 27 unique locations where you can tune into 16 hours of meditative audio cut up into bite-size pieces. Whether you're after a quick two-minute winddown or looking for a more sizable chunk of rest and relaxation, there is an option for you.
While some meditation apps lock you into specifically ordered tracks or programs, Guided Meditation VR focuses more on finding and nurturing a meditation style that suits you. Less rigid options like the music visualizer or Motion Mode break up traditional listening tracks, which is great if you aren't in the mood for a directed meditation.
Which VR headset is best for mindfulness apps?
There are loads of different VR headsets out there to choose from, and they all do different things well. Some offer incredible graphics and processing power, while other focus on comfort and portability.
As a general rule, we'd recommend the latter if you're looking to relax in VR. Trying to melt away into a virtual experience can be difficult when you're feeling the wires connecting your headset banging against you as you move.
For that reason, a wireless headset like the Meta Quest 2 or HTC Vive XR Elite would be our first recommendation. Both can be used completely wireless, both are very comfortable to wear, and both have access to a great library of mindfulness apps and experiences.
The Meta Quest is far cheaper than the XR Elite and has a library of exclusive games, so it's going to be the obvious choice for most users, but the XR Elite does have it's niche too. It features full-color passthrough camera so it can achieve augmented reality - where game elements are transposed onto the real world.
If you want a regular, wired VR headset and don't want to break the bank we'd also recommend checking out the HP Reverb G2. It's a bit of a jack of all trades, but it's a solid headset that is regularly on offer.
Stay up to date on the latest science news by signing up for our Essentials newsletter.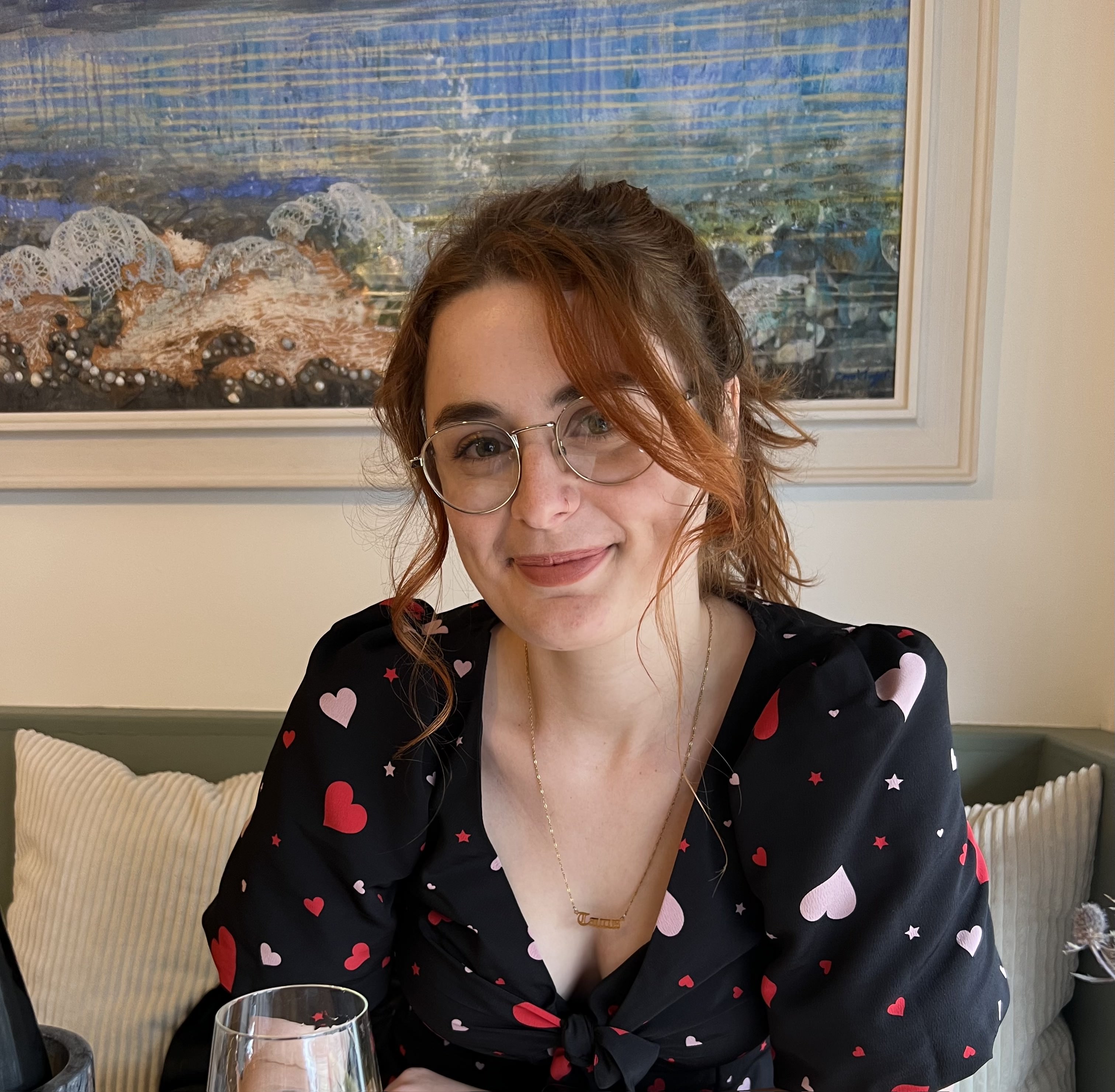 Sarah is an Australian freelance journalist based in the North East of England. Her work has been published on Polygon, Eurogamer, TechRadar and in Wireframe Magazine. She loves to cover the intersections between technology and mindfulness, as well as research video game history and its many oddities. She also has a keen interest in art and how it is being nurtured through the medium of Virtual Reality.