How to get the Adobe student discount
Looking to save on creative software? We've got you covered with our guide on how to get the Adobe student discount.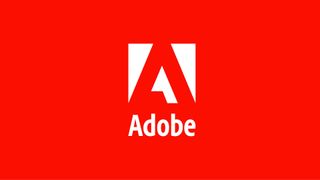 (Image credit: Adobe)
Being a student is rewarding, but it's also tough, particularly in an increasingly expensive world. Thankfully, there are deals catered specifically to students and staff, and while we've covered the Apple student discount in the past, it's Adobe that's under the microscope this time.
The company is known for its incredible software, but much of it can be pricey. Thankfully, the student discount brings the entire bundle within reach, meaning you can get more work done with the best tools available.
Here's all you need to know about the Adobe student discount.
How much is the Adobe Student Discount?
The Adobe Student discount applies to a one-year contract, regardless of whether you're buying it monthly or for a year.
It also only applies to the Creative Cloud All-Apps bundle - so you don't get a discount on, for example, just Photoshop or just Premiere Pro - it's the whole kit and kaboodle or nothing.
With that in mind, the pricing is as follows:
What can I use the Adobe Student Discount on?
As we mentioned above, the only available bundle for the discount is the Creative Cloud all-apps bundle. That means it includes the following:
Photography apps
Adobe Photoshop
Adobe Lightroom and Adobe Lightroom Classic
Adobe Bridge
With these apps, you'll have plenty of tools for image editing and building works of art from still photos or by pulling together various elements.
Video apps
Adobe Premiere Pro
Adobe Premiere Rush
Adobe After Effects
Adobe Media Encoder
Adobe Audition
On the video side, your next cinematic masterpiece can be put together using your own footage, special effects, and much more.
Other apps
Other apps included in the bundle range from Illustrator (a Vector editor), InDesign (publishing software), Acrobat Pro (a PDF editor), and much, much more.
If you do anything creative using technology, there's likely to be something for you in the Adobe Creative Cloud all-apps bundle.
How to get the Adobe Student Discount
You'll need to create or log in to an Adobe ID to be able to get the Adobe student discount, and if you're yet to make one you can head to the account page.
Once that's done, log in on the plan page - we've already navigated to the student pricing option for you.
From here, you'll need to click "Buy Now" and decide whether you want to pay yearly or monthly. It's the same amount, so there's no benefit either way.
Wondering if you need Adobe Stock? It's your choice - it's a library of assets to use for your creation suite. If you think that will be useful for your projects, go for it, but otherwise you can skip.
Once you've decided, you'll be able to pay with a credit/debit card or PayPal, and then proceed to a verification page - this is where you'll prove you're a student or teacher.
Am I eligible for the Adobe Student Discount?
To show you're eligible, you'll need to showcase a document or ID card that has your name, school/college/employer name, and the date from the last six months.
The following are ideal documents to submit for students:
Student ID card
Report card
Tuition bill
For teachers, you can use the following:
Employee ID
Paycheck stub
Letter on faculty letterhead
Once done, your membership will begin at a discounted rate. Want a quick checklist of who is eligible for the discount? Look no further.
An accredited public or private university or college on a course with two years of full-time study (part and full-time)
An accredited public or private primary or secondary school providing full-time instruction.
Anyone undertaking home-schooling can apply, but they'll need to supply a dated letter of intent to home school, or membership of a homeschool association.
Teachers, faculty, or staff at any of the above.
Is Adobe software good for students?
So, once you've jumped through those minor hoops, is it worth it? We'd say so, While you're unlikely to need absolutely everything offered in the All-Apps subscription, there are some you may end up using away from your course.
Lightroom, for example, is a great way to edit photos before posting to social media, while Photoshop is handy even if you just use it to resize images. If you're doing any kind of video work then Premier Pro is an absolute beast of an editing program too.
Some apps have versions available on other platforms, too, so you can use both of those apps on your iPad, for example.
Stay up to date on the latest science news by signing up for our Essentials newsletter.
Lloyd Coombes freelance tech and fitness writer for Live Science. He's an expert in all things Apple as well as in computer and gaming tech, with previous works published on TopTenReviews, Space.com, Dexerto and TechRadar. You'll find him regularly testing the latest MacBook or iPhone, but he spends most of his time writing about video games as Editor in Chief at GGRecon.com. He also covers board games and virtual reality, just to round out the nerdy pursuits.