How to watch Our Planet II: David Attenborough's latest series shows how animals adapt to our changing world
Here's how to watch the second season of the hit documentary series Our Planet in its entirety as well as everything you need to know going in.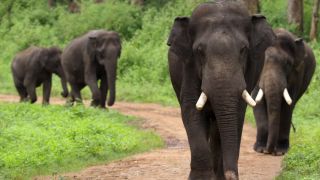 (Image credit: Netflix)
After making waves in 2019 with an eight-episode first season, Our Planet is back this month with a second batch of episodes that will take viewers all over the globe to meet and learn about a number of precious animal species and how they thrive and survive. Ahead of season 2's debut, here's everything you need to know about the series and where you can watch it as soon as it hits.
Our Planet season 1 chose to focus on the matter of climate change and how it's been affecting many species for decades now. That decision gave the documentary series a unique voice, as nature documentaries have traditionally centered around the natural state of the environment versus the humans' impact on it. This doesn't mean the first batch of Our Planet episodes were strictly about climate change, as they still were presented in traditional fashion, giving viewers an up-close look at several species.
If you're looking for documentaries about Earth's past, you really shouldn't miss the two seasons of Apple's Prehistoric Planet. Also coming from Apple, there's Big Beasts, a new look at the world's largest animals narrated by Tom Hiddleston. And if you're in the mood for more documentaries narrated by David Attenborough, Wild Isles – a journey through Britain's wildlife – is a 2023 must-watch
How to watch Our Planet II?
Our Planet II will be available to stream exclusively on Netflix from June 14. While the team behind it has worked in the past with BBC, this Silverback Films production was made exclusively for the streaming service.
Season 1 isn't available on other streaming platforms either, but Netflix uploaded all eight episodes to YouTube for free in April 2020, roughly one year after their debut. You can click here to find the official playlist and enjoy the first volume of episodes without a Netflix sub.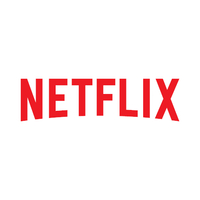 If you're going to be abroad when Our Planet II drops and you don't want to miss it then a VPN can help you out of your bind. VPNs let you watch geo-restricted content wherever you are in the world. So, even if you're travelling to a country that doesn't have Our Planet II on the service, or doesn't have Netflix at all, you can still get your nature fix.
Our provider of choice is ExpressVPN - it's the one that our UK editors use when we're working on US-centric stories, but there are loads of other great services out there.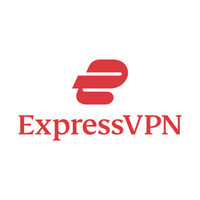 ExpressVPN - $8.32/mo for a 12-month plan
Sign up to ExpressVPN and access content from anywhere in the world. The yearly subscription offers the best value, but you can also get a one-month plan for $12.95. There is a 30-day money-back guarantee too.
Our Planet II trailers
The first teaser for Our Planet II was released on May 1, 2023. While fast-paced, it gave us a pretty solid look at the many environments we'll visit and animals we'll meet. You can watch it below:
The main trailer isn't much longer, but with so many stunning shots and the promise of more engrossing narrations by David Attenborough, what's not to like? Watch it here:
What is Our Planet II?
As we mentioned earlier, the main goal behind Our Planet season 1 was to educate people on the importance of a sustainable relationship with the natural environments and the creatures that surround us. Desperate animals in their respective home regions were placed at the forefront, and the uncomfortable issue of conservation and the many negative impacts humans have had on fragile habitats wasn't dodged.
Our Planet was the first nature documentary Netflix had ever made. The streaming giant reported that 100 million households had watched the series as of March 2021; numbers that have surely gone up past that date, and especially in recent months with Our Planet II coming up.
Netflix's logline for Our Planet II reads as follows: "From the Emmy Award-winning team behind Planet Earth and Our Planet comes Our Planet II. At any given moment on planet Earth, billions of animals are on the move. Captured with spectacular and innovative cinematography, Our Planet II unravels the mysteries of how and why animals migrate to reveal some of the most dramatic and compelling stories in the natural world."
It must be noted that, sadly, Our Planet II will only be four episodes long, half of the first season's length. We'll have to wait and see if the pacing feels good, but this should be good news for those who like to binge through Netflix's latest offerings.
Which animals are in Our Planet II?
The new iteration of the series showcases animals navigating our planet in impressive ways, from "an abandoned Laysan albatross chick determining the best way to leave his island of origin to a herd of pronghorn antelope attempting to sojourn the wild west of southern Wyoming to the Rocky Mountains."
The series also follows smaller animals, such as the minuscule red crabs which attempt to cross from beaches to forests where they'll be safe from predators. Our Planet II presents footage from migrations taking place all over the planet, including Africa, India, China, the Arctic, and more.
If we turn to the trailers, we also get to see exciting footage of orcas, humpback whales, walruses, and seals in the oceans. On land, penguins, African oxen, and even predators like the polar bears have odysseys of their own as their natural habitats change.
Who worked on Our Planet II?
Our Planet is a British nature documentary series led by BBC documentary veterans Alastair Fothergill and Keith Scholey, who served as executive producers alongside Colin Butfield and also created – in collaboration with the conservation charity World Wildlife Fund (WWF) – Planet Earth, Frozen Planet, and The Blue Planet, all of which could be considered predecessors of Our Planet.
The series is narrated by David Attenborough and produced by Silverback Films, with an original soundtrack composed by famous movie composer Steven Price (Attack the Block, Gravity).
Stay up to date on the latest science news by signing up for our Essentials newsletter.
Fran Ruiz is an entertainment freelancer and massive dinosaur nerd. He has a BA of English Studies, focusing on English Literature, from the University of Malaga, in Spain, as well as a Master's Degree in English Studies, Multilingual and Intercultural Communication. On top of writing features and other longform articles for Live Science & Space.com since 2021, he is a frequent collaborator of VG247 and other gaming sites. He also serves as associate editor over at Star Wars News Net and its sister site, Movie News Net.
To watch "Our Planet II," the latest series by David Attenborough that explores how animals adapt to our changing world,

Reply