How to watch 'Big Beasts': Join Tom Hiddleston on a tour of the world's largest animals
Apple TV+ takes us to the largest creatures on Earth with a new epic nature docuseries narrated by Marvel star Tom Hiddleston.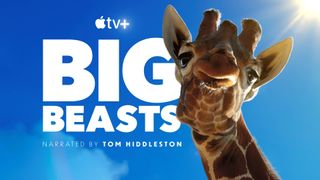 (Image credit: Apple TV+)
Premiering just before Earth Day with a two-episode release, Big Beasts on Apple TV+ explores the environments and lifestyles of Earth's largest creatures. From freezing poles to tropical rainforests, each episode of this series highlights giant beasts and the environments in which they live. New episodes are coming out weekly until Friday, May 19.
With spectacular and unique footage, narrated expertly by Tom Hiddleston, these 30-minute episodes highlight one of the largest creatures on Earth. Over ten episodes they highlight the gray whale, elephant seal, giant otter, gorilla, hippo, brown bear, ostrich, orangutan, tiger, and polar bear. Each of these creatures take us to their locales such as the Rocky Mountains, African Savannah, and the Antarctic. In examining these ecosystems and the main story of the focus creature, the episodes also look at other large creatures in the area and how they all interact with one another.
How to watch Big Beasts?
Big Beasts is available globally won Apple TV+. Apple TV+ costs $6.99 per month, though there is a seven-day free trial if you want to try before you buy.
Apple TV+ is available on the Apple TV app in over 100 countries and regions, on a variety of devices including iPhone, iPad, Apple TV, Mac, smart TVs, Roku and Amazon Fire TV devices, Chromecast with Google TV, PlayStation and Xbox gaming consoles. You can also watch on your laptop or PC via the Apple TV website on your web browser of choice.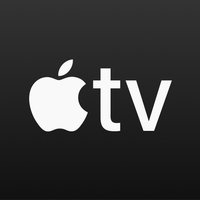 For a limited time, customers who purchase and activate a new iPhone, iPad, Apple TV, Mac or iPod touch can enjoy three months of Apple TV+ for free. For more information, visit the Apple TV website and see the full list of supported devices.
Big Beasts trailers
The official trailer premiered on March 30 and comes in at 46 seconds. The first half features spectacular footage to beautiful music, before the familiar tones of Tom Hiddleston introduce the viewer to the series.
Available on Apple TV+ and on YouTube, the trailer gives a good overview of the different environments and creatures highlighted in this series. The final tag sums up the theme and goal of the series nicely: Never so big. Never so close.
What is Big Beasts?
Big Beasts was filmed over two years and across 17 countries with cutting edge equipment and filming techniques that capture some of the most unique creatures across the world. The central theme of the series is that it's not easy being big. The larger the animal, the greater the challenges they face. This series captures a significant amount of rare and first-ever footage of these creatures and their lives.
Each episode comes in at 30 minutes which makes for simple and accessible viewing. The singular focus of one animal per episode captures the attention and gives a unique context to a wider ecosystem in which they live.
Big Beasts is produced by Plimsoll Productions with Emmy Award winner Tom Hugh-Jones ("Planet Earth II," "Hostile Planet") and Emmy Award nominees Grant Mansfield ("Hostile Planet") and Martha Holmes ("Hostile Planet," "Life") executive producing. Hugh-Jones also served as executive producer for Apple TV+ BAFTA Award-nominated and Jackson Wild Media Award-winning nature docuseries "Tiny World," narrated by SAG Award nominee Paul Rudd.
Spoiler-free review
We are privileged to live in a time in which a plethora of nature documentaries with incredible filming techniques are available. The producers behind this series are no stranger to the format and their skills are put to great use in Big Beasts. The format of following a single creature through a moment in their lives helps drive the focus and makes for compelling viewing. In addition to the primary creature, the episodes each provide a B-story that follows another large creature in similar circumstances and environment. This creates a more narrative structure and over only 30 minutes, the episodes fly by.
Tom Hiddleston skillfully narrates this documentary with an investment that feels like a companion. Few can come close to the legendary David Attenborough but Tom Hiddleston approaches the series with a similar care and enthusiasm for the stories. As with most nature series there is a mixture of humor, fascination, education, and tragedy to be found. The narration deftly navigates these emotions to carry the viewer alongside. Hopefully this is not the last nature docuseries we get with his narration.
The focus on literal "big beasts" and the challenges that face them makes for educational and compelling viewing. These episodes flow cleanly from creature to creature in each environment while carrying the focus story along. The theme creates a lens from which we can travel to many different locales, food chains, and ecosystems across the ten episodes.
Big Beasts episodes
Episode One: The Grey Whale - Embarking on an epic journey for food, a mother whale leads her calf on the longest migration of any mammal.
Episode Two: The Elephant Seal - A four-ton elephant seal returns to his breeding beach on the cusp of summer — and quickly learns the competition for females is fierce.
Episode Three: The Giant Otter - In the Brazilian Pantanal — a wetland larger than England — a six-foot otter attempts to raise her cubs in the shadow of hungry jaguars.
Episode Four: The Gorilla - Makumba is one of the best studied gorillas in the world. Now past his prime, he must find new ways to maintain his status as king of the jungle.
Episode Five: The Hippo - In Earth's largest inland delta, Africa's deadliest mammal fights to keep his family afloat as the dry season approaches.
Episode Six: The Brown Bear - Rocky Mountain summers are fleeting, leading local bears to gain weight, sharpen defenses and engage in a dynamic fight for domination.
Episode Seven: The Ostrich - A blazing sun scorches the African savanna, where the planet's biggest bird protects his eggs and giraffes struggle to fuel their towering bodies.
Episode Eight: The Orangutan - In Borneo, apes and monkeys train their babies in the treetops, but with gravity against them, the stakes are high — and crocodiles lurk below.
Episode Nine: The Tiger - Monsoon season drives giants toward higher ground, and big cats battle it out to claim dwindling territory in an Indian valley.
Episode Ten: The Polar Bear - Subzero temperatures force polar bears to bulk up — but as summer returns and the planet grows warmer, they find themselves on thin ice.
Stay up to date on the latest science news by signing up for our Essentials newsletter.
Erin Macdonald holds a PhD in Gravitational Astrophysics from the University of Glasgow, and currently works as a writer, producer, and science consultant in Los Angeles. She recently published Star Trek: My First Book Of Space, a baby board book and also wrote and narrated the Audible Original The Science Of Sci-Fi which made the Top 10 Bestseller List in March 2020. She has written a number of videos for the YouTube channel Extra Credits on science in video games. Additionally, she has been a contributing author to publications such as StarTrek.com, SyFy Wire, and LiveScience speaking on space, science, and the intersection with science fiction. She is also the science advisor for the entire Star Trek franchise, a job which started in 2019 and continues to this day.