How to watch Wild Isles: David Attenborough's look at the wildlife of the UK
Sir David Attenborough takes us on a journey through Britain's wildlife. It's celebrating the natural wonders of Britain, as you've never seen them before.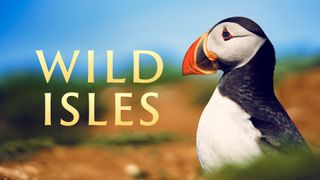 (Image credit: BBC)
After decades of Sir David Attenborough taking us to extraordinary hidden wonders across the globe, he returns to the British Isles to explore the amazing wildlife of Britain. He takes viewers through delicate ecosystems and sheds new understanding on even the most familiar British landscapes.
Wild Isles features episodes focusing on woodlands, grasslands, freshwater and ocean environments, with viewers getting a unique look at the plants and animals living in each. It also demonstrates how humans play a role in these ecosystems.
The series was released in five parts. A separate film exploring the human impact on wildlife was produced but didn't air on TV as a sixth episode — more on that controversy below. The entire series is now available to watch on BBC iPlayer in the U.K. Those in the U.S. and other countries can catch Wild Isles on Amazon Prime Video from April 21.
How to watch Wild Isles
This series is perfect for a relaxing afternoon, stimulating the imagination by digging into landscapes such as hay meadows and backyard woodlands with spectacular photography. Less of a travel-focused wanderlust than some of the past Attenborough/BBC productions, this is a more eye-opening educational series. While still as spectacular as any of the past docuseries have been, this one feels much more at home and intimate to Attenborough.
The first five episodes were released weekly from March 12 to April 9, 2023, and are now fully available to stream on BBC iPlayer for U.K. residents. You can register for a BBC account to access the episodes free and on-demand with a valid U.K. postcode and a TV license. An extra film titled "Saving Our Wild Isles" is also highly recommended, though relegated to the "Extras" section of Wild Isles on BBC iPlayer.
Wild Isles is available in the U.S. and around the world on Amazon Prime Video from April 21, Amazon Studios announced on April 6. The streaming service will have all five episodes from the series but not the Saving Our Wild Isles film. The Amazon deal will give Prime users in more than 240 countries access to Wild Isles. However, it's only available on BBC iPlayer in the U.K.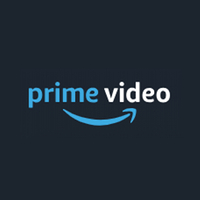 Watch Wild Isles in the U.S. with Amazon Prime Video: 30-day free trial ($14.99 per month or $139 per year once trial ends)
Watch Wild Isles and loads of other great documentary series, movies, and TV shows on Prime Video. You also get Prime Delivery included in the cost, but if you just want Prime Video, you can get that for $8.99 per month too.
Watching abroad using a VPN
If you're outside of the U.K. (either living abroad or on holiday) and want to watch Wild Isles on BBC iPlayer, it can be accessed through a Virtual Private Network (VPN). VPNs mask your location online and can access region-specific content depending on where the host server is located. There are many VPN options available, but we recommend ExpressVPN for a multitude of security options at a very reasonable price.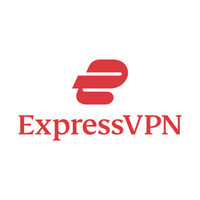 ExpressVPN - $8.32/mo for a 12-month plan
Sign up to ExpressVPN and access content from anywhere in the world. The yearly subscription offers the best value, but you can also get a one-month plan for $12.95. There is a 30-day money-back guarantee too.
Wild Isles trailer
The official trailer for Wild Isles was released back in February, 2023, and is available via the BBC YouTube channel. The one-minute trailer demonstrates how entirely personal this endeavor is to Attenborough. Its initial presentation makes the viewer believe that we are exploring some faraway ecosystems before revealing that "it's home." Preconceived notions of the British Isles wildlife disappear as the familiar up-close and sweeping photography teases the various environments to be explored in this series.
What is Wild Isles?
More great documentaries to check out
With such a long and storied career, this project from Attenborough feels like he is finally coming home to show us how spectacular his own backyard can be. One of the lines in the trailer is: "If you know where to look." This line seems like a theme of the series. It takes familiar, and sometimes mundane, vistas and turns them into a vast array of wildlife.
The series is a stunning nature documentary first and foremost, but special time and consideration are also given to why British wildlife is struggling. Vital commentary about deforestation, agriculture and fishing brings much more meaning to each episode. The show does a particularly effective job of utilizing time-lapse satellite photography to demonstrate tangible changes to ecosystems over a short period of time. It also doesn't shy away from addressing the impacts of climate change and how that affects everything from individual species' survival to our entire planet's precious equilibrium.
The last ten minutes of each episode also has an additional on location mini documentary. These final minutes are devoted to sharing behind-the-scenes insight into how one of the segments of the episode was filmed.
Spoiler free recommendations
If you only have time for one of the five original episodes aired and available, then you should try the first episode: Our Precious Isles. It's a great episode that highlights a variety of ecosystems and wildlife. The separate Saving Our Wild Isles film is also a must-watch, particularly for U.K. viewers. That explores the current risks and threats to local wildlife.
For those with an interest in the technology and process behind filming these stories, it is worth just watching the last ten minutes of each episode. These on location segments are stand-alone, but watching the entire episode makes them more impressive.
Wild Isles episodes
Episode one: Our Precious Isles
Episode one: Our Precious Isles is a stunning catch-all episode that explores the varied wildlife that exists in Britain's landscapes. From sea to sky, to land and cliffsides, this episode highlights orcas and seals, pollinating insects and predatory plants, and puffins and gulls. It's an exploration of the food chain and ecosystem dependencies across varied environments from all corners of the Isles.
Beyond the flora and fauna, the episode also examines the unique geology of the British Isles and how the varied temperature across the latitudes affects the habitats. Seated among a puffin colony, Attenborough makes an impassioned plea for protection and consideration of the Isles. The on location behind-the-scenes content focuses on filming an orca pod near Shetland in Scotland.
Episode two: Woodland
Episode two: Woodland looks at the incredible diversity within the British Isles' woods over varied seasons and reveals the entertaining drama hidden within. Most of the episode is spent in Scotland's forests, though the Forest of Dean in England is also explored. With few predators in Britain's woodlands, the episode examines the unique hierarchy and freedom many animals have to source their food.
Britain has a history of extensive deforestation and as the woodlands fight for survival, as do the animals within. This episode mostly focuses on birds and deer, with some additional appearances by wild boars, squirrels, and a vast sub-surface web of mushrooms. The on location segment highlights the filming process for both a family of eagles in Scotland and starlings at night in Cornwall.
Episode three: Grasslands
Episode three: Grasslands reveals the creatures that create and hide within the grasslands of the British Isles. These classic vistas and rich open landscapes that cross all the countries of the Isles are filled with a surprisingly dramatic habitat. The importance of the wildflowers and their roots on the coastal landscape is highlighted alongside the various birds and bugs that live within.
This episode uncovers history and mystery in the British Isles landscapes, from Southern Ireland to the Scottish Outer Hebrides to Southern England. A particular highlight in the episode is two red deer bucks battling for dominance. The on location segment highlights the filming of wild eagles hunting, a feat never captured in the British Isles before.
Episode four: Freshwater
Episode four: Freshwater takes us on a journey following the course of fresh water from source to sea. This episode introduces a variety of wildlife that live in, on, and throughout the rivers, lakes, and lochs of the British Isles. From the upstream migration of Atlantic salmon to beavers slowing the flow of rivers, it shows how wildlife and freshwater systems are inextricably linked.
A focus on the chalk streams provides insight into this precious system and what makes it so important. With wonderful nighttime photography, toads and bats get their time to shine. The episode also examines the rich wildlife and ecosystems on mudflats where rivers meet the sea. The on location segment highlights the filming of migrating salmon and the new methods that were used in the process.
Episode five: Ocean
Episode five: Ocean focuses on the unique environment that makes the British Isles well, isles. The episode spans the length of the entire British Isles, looking at the importance of oceans and how they impact life on land. Starting on the coastline, we get to see gray seals on the beach at Norfolk. Moving to the shallows introduces viewers to seagrass and its ability to host a variety of wildlife while also storing carbon. The episode then moves to deeper waters and up the coastline.
Episode five manages to showcase a variety of environments, and makes you forget that this is all surrounding a small body of islands. The on location segment highlights the ocean team and their camera work up and down the coastline.
What about episode six?
There has been much discussion and confusion as to whether there is an "episode six" of the Wild Isles series. Most of Attenborough's recent docuseries have consisted of six episodes. IMDB lists six episodes, with the final one titled "Saving Our Wild Isles'' scheduled for broadcast on April 9.
The Guardian reported that the BBC had declined to air this episode as scheduled from fear of backlash due to its themes of human-caused destruction of nature. However, the BBC strongly denied this and stated that it acquired the film separately for its on-demand service BBC iPlayer and never intended to air it as a sixth episode.
Despite this confusion, the heartfelt Saving Our Wild Isles can now be found, albeit not obviously, in the "Extras" section of the Wild Isles page on BBC iPlayer. Here is a direct link: Watch Saving Our Wild Isles now on BBC iPlayer.
Stay up to date on the latest science news by signing up for our Essentials newsletter.
Erin Macdonald holds a PhD in Gravitational Astrophysics from the University of Glasgow, and currently works as a writer, producer, and science consultant in Los Angeles. She recently published Star Trek: My First Book Of Space, a baby board book and also wrote and narrated the Audible Original The Science Of Sci-Fi which made the Top 10 Bestseller List in March 2020. She has written a number of videos for the YouTube channel Extra Credits on science in video games. Additionally, she has been a contributing author to publications such as StarTrek.com, SyFy Wire, and LiveScience speaking on space, science, and the intersection with science fiction. She is also the science advisor for the entire Star Trek franchise, a job which started in 2019 and continues to this day.