A hefty pair of premium binoculars with locking diopter, plenty of eye relief and large-diameter 50mm objective lenses make these great for wide-field use in low light.
Pros
+

Excellent locking diopter on focus wheel

+

Useful thumb notch for holding

+

Waterproof up to 5 m water depth

+

Generous 17 mm eye relief
Cons
-

Heavy at 2.2 lbs

-

Over 7 in long, harder to transport

-

Some unavoidable vignetting

-

Massive price tag
Why you can trust Live Science Our expert reviewers spend hours testing and comparing products and services so you can choose the best ones for you. Find out more about how we test.
The Leica Ultravid 8x50 HD-Plus (stated on the label as 8x50 HD) is a wide-field, large objective binocular perfect for spotting subjects during the day or in low light levels such as twilight. The binoculars also come in 8/10x32, 7/8/10x42, and 10/12x50 variants, providing a huge range of magnification and objective lens diameter options to choose from.
Leica Ultravid 8x50 HD-Plus specs:
Design: Roof prism
Magnification: 8x (10 and 12x also available)
Objective lens aperture: 50mm
Angle of view: 6.6 degrees (115 m / 1000 m)
Eye relief: 17 mm (0.67 in)
Weight: 2.2 lbs (1,010 g)
Dimensions: 4.9 x 2.7 x 7.2 in (120 x 68 x 182 mm)
The Ultravid 8x50s are hefty binoculars, weighing as much as a bag of sugar and standing taller and wider than one as well. But the neat form factor, as is synonymous with Leica design, keeps them feeling svelte in the hand.
When using the binoculars, views were impressive, and sharpness was retained throughout the image circle. The 8x50s were certainly our binocular of choice when trying to spot flighty bird subjects during twilight when the light levels had dropped. There were a couple of niggles we ran into, but overall the Ultravids are a solid option should you have the cash to buy a premium pair such as these.
Leica Ultravid 8x50 HD-Plus binoculars: Design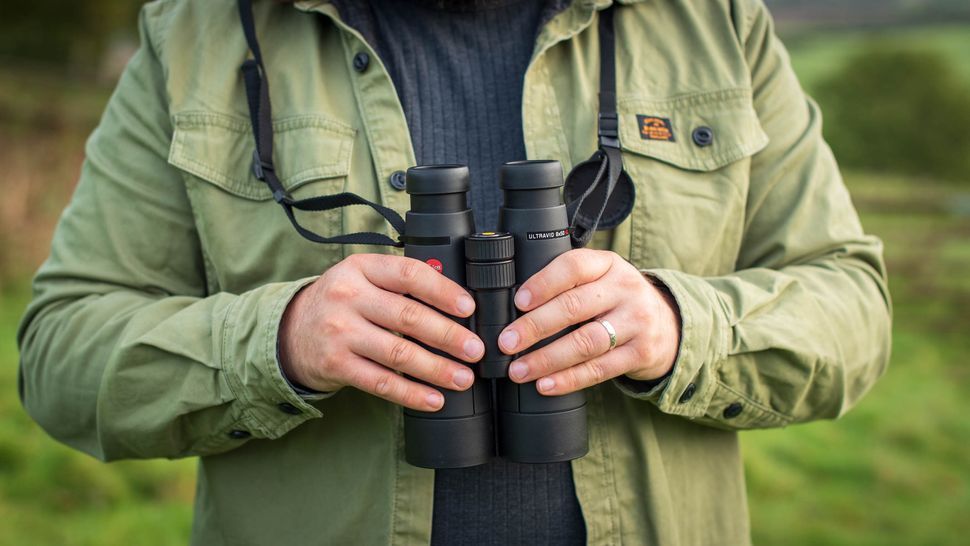 Solid magnesium housing with titanium axle and rubber armoring
Comfortable thumb rest aids with holding the binoculars
Unassuming all-black appearance keeps them inconspicuous
Leica is fantastic at keeping binocular designs simple and polished. The entire body of the Ultravid 8x50 HD-Plus binoculars is covered in matte black rubber armoring that sits over a lightweight magnesium housing. The rubber tucks neatly over the edges where the eyepiece cups connect to the body and again around the objective edge and back into the glass.
Even the logo and model name are carefully recessed into the binocular body, with the former sitting high up near the focusing wheel and the latter etched into the neckstrap mounting point, leaving the rest of the body a simple, smooth black.
We had no issues holding the binoculars when out hiking or bird spotting, but the rubber is quite smooth, which may prove an issue if using them in wetter conditions.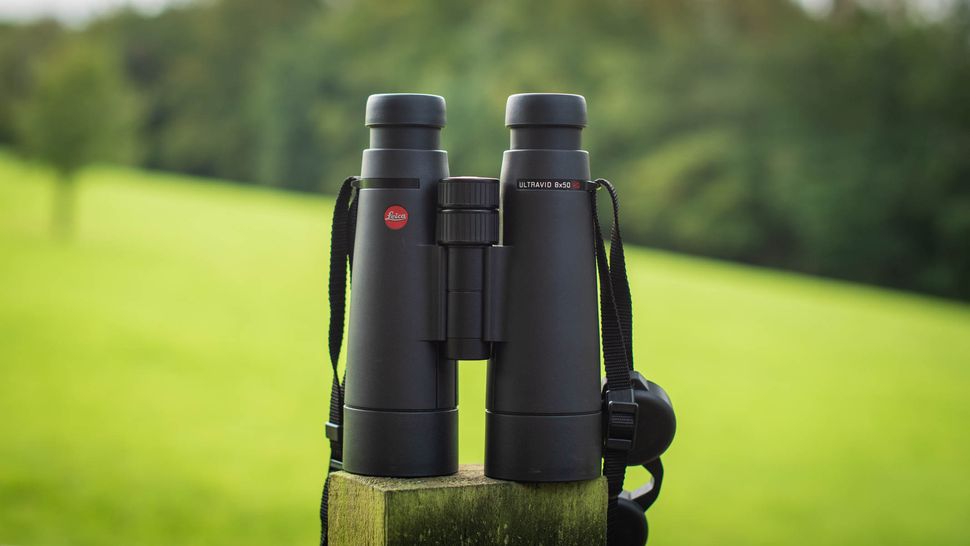 However, because they are entirely black they could camouflage as run-of-the-mill binoculars for those feeling conspicuous about carrying around a pair of binoculars that cost thousands of dollars. This may be a good thing or a bad thing depending on whether you want the status of a premium binocular, or not. For us, we like the design and can see and feel why they're as expensive as they are.
Flip the binoculars over and there's a useful ridge toward the eyepiece end that supports the thumb during use and prevent slipping. This takes a step away from some of Leica's smaller binoculars like the Trinovid 10x42 HDs, which feature no grip bumps like this or any texturing on the rubber itself. It's welcome here, because at over 7 inches (18 centimeters) long and over 2.2 lbs (1 kilogram) the Ultravid 8x50s aren't the smallest or lightest to carry around.
Leica Ultravid 8x50 HD-Plus binocular: Performance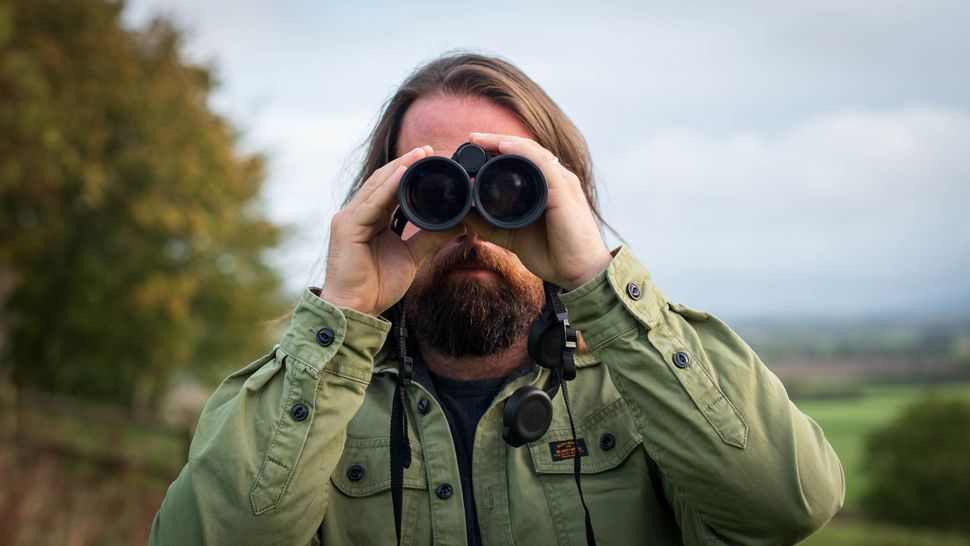 Bright views thanks to 50mm objectives
Very sharp with no sign of chromatic aberration
Vignetting around the edges of view
As one would expect with a large-diameter objective lens binocular such as these Ultravids, the 50mm objectives drink in light and aid with low-light observing. We could stay out a little longer past sunset or before sunrise with these binoculars because we could see a little more than with a similarly specced 42mm or 32mm variant.
The excellent lens coatings also helped to remove ghosting, flaring and improve light transmission. The high durable coating (HDC) and hydrophobic AquaDura coatings on the outside lenses maintain scratch resistance and waterproofing. The binocular body also retains waterproofing all round and can be submersed into water up to 16 feet (5 meters) deep (that's 0.5 bars of pressure). Inside, the prisms are coated with a HighLux-System (HLS) and phase correction coating P40.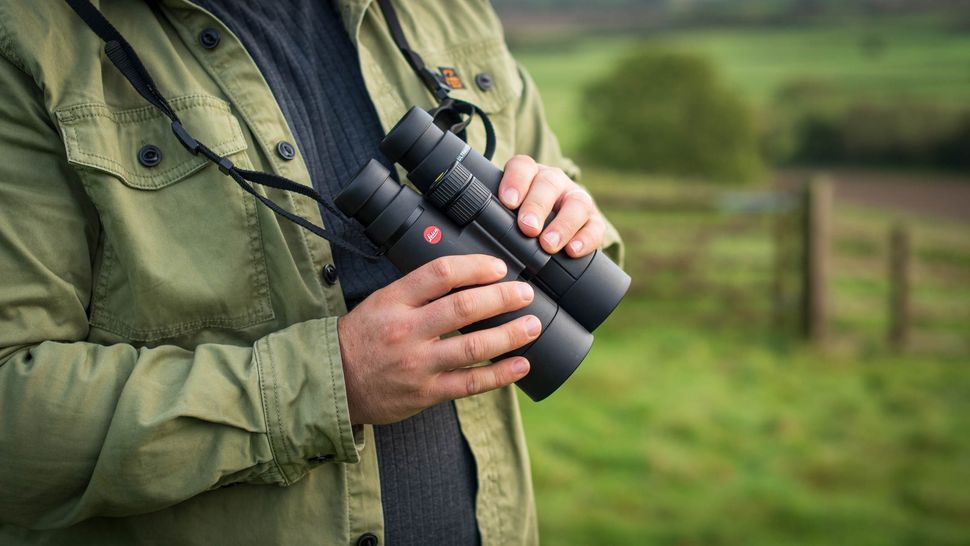 Integrated SCHOTT HT (High Transmission) glasses in the Ultravid HD-Plus binoculars (also seen in the Noctivid line) are specifically designed for high transmission to maximize light throughput.
Twist-up and down eyecups provide up to 0.7 inches (17 mm) of eye relief and are some of the best we've tested — especially for spectacles wearers — but we did still have an issue with vignetting.
Despite fully extending the eyecups, there was some noticeable vignetting, which we don't normally suffer with on other binoculars with similar magnifications and objective diameters. Moving them down the nose a little further away from the eye virtually eliminated this problem, so it could be down to our face shape, but had we dropped nearly $3,000 on a pair we'd have been frustrated.
Leica Ultravid 8x50 HD-Plus binocular: Functionality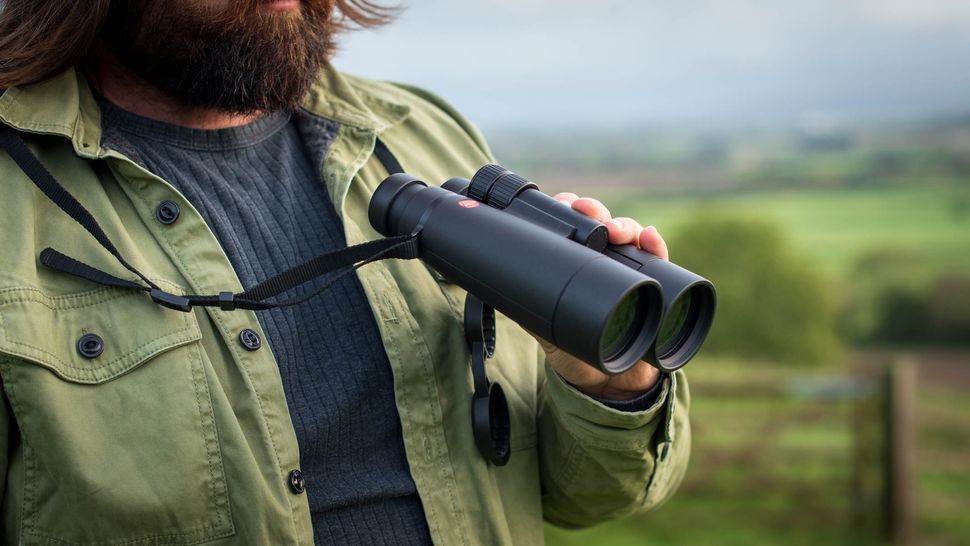 Locking diopter wheel on hinge is a superb mechanism placement
Generous eye relief beats many other models
Some stiction on focusing wheel
Something that really stands out with the Leica Ultravid 8x50 HD-Plus binoculars is its excellent diopter focusing design. Placed centrally in the middle of the hinge the diopter ring is actually connected directly to the focusing wheel on the axle. It appears as two separate wheels connected together — but don't try and twist the diopter ring as it may appear extremely stiff. Instead, pull on the wheel closest to the eyepieces and you'll notice the two wheels separate.
By unlocking the diopter ring from the main focusing wheel, it's possible to adjust the right eyepiece focus. Once dialed in, simply push it back together, and the diopter is securely locked in place.
We absolutely love this design point. It's extremely neat compared with almost every other brand placing the diopter ring on the right eyepiece just below the eyecups. It also locks, which prevents bumps and knocks from displacing the focusing. And best yet, it means we can adjust the focus of both eyes without ever moving the binoculars from our face because the controls are both in the same spot. There's even a gauge on the front of the wheel to display how much positive or negative diopter compensation is required and that makes it easy to remember to switch back even if it is changed.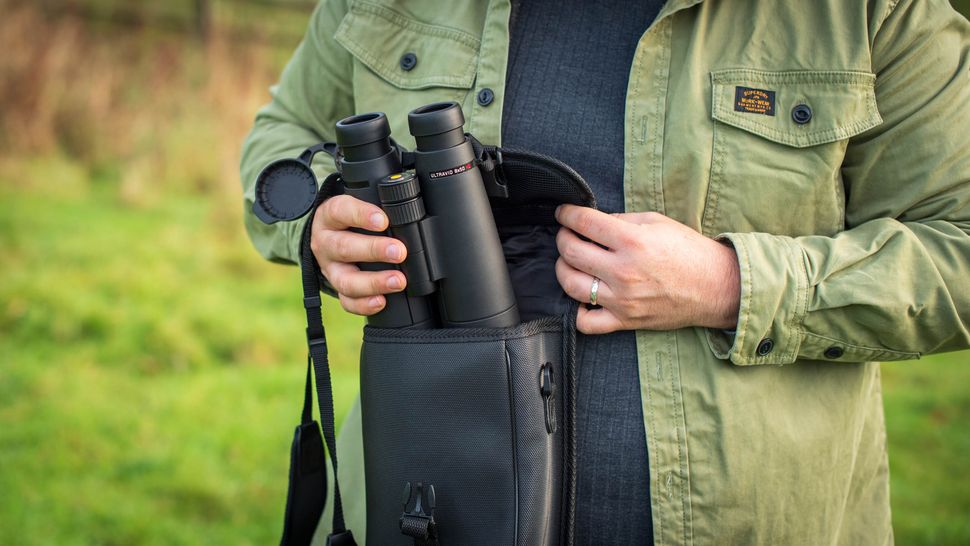 The eye relief is a whopping 17mm and spectacles users will appreciate this extra breathing room without having to remove even thicker-rimmed glasses whilst using the binoculars. Sure, we suffered with some aforementioned vignetting but for eyeglasses wearers, this is a useful feature.
One thing we noticed with the binoculars we reviewed is that there is some stiction on the focusing wheel. That is, the extra initial force required to get the wheel moving. It could be because the pair we reviewed was a well-used demonstration sample and it is only a minor point that we found with these binoculars. But considering they're some of the most expensive binoculars you can buy, we felt it was worth pointing out because this is a part of the binoculars you will be constantly.
Should I buy the Leica Ultravid 8x50 HD-Plus binoculars?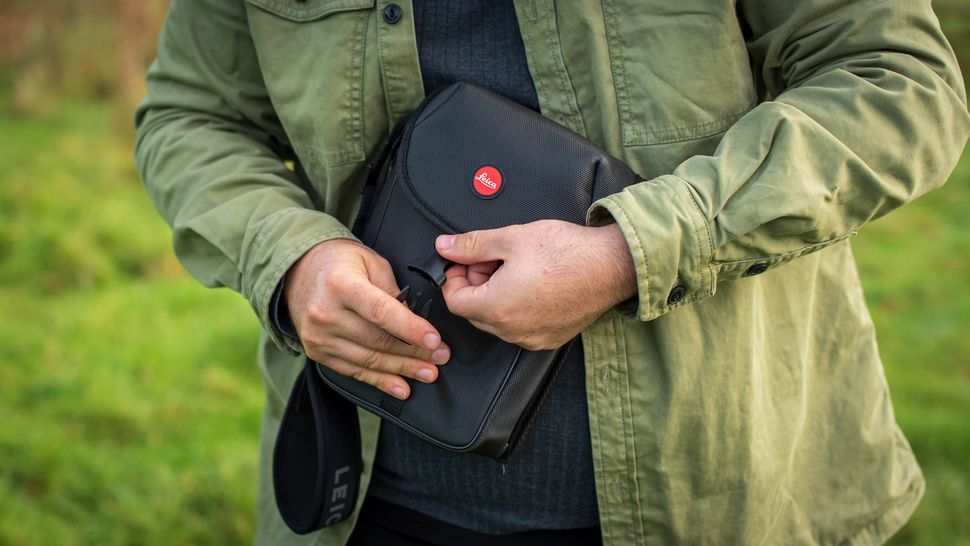 These binoculars are almost flawless. They're bright, sharp, useful in almost every situation and have a supremely designed diopter locking mechanism which is situated in the perfect position. The design aspects of the binocular with neatly etched nameplate and all-around rubber armoring, plus durable lens coatings and magnesium/titanium interior means they'll probably last for many years.
The only reason for not purchasing these binoculars, we think, is the price. At $2,700 at the time of writing, these are definitely out of reach of beginners with tighter budgets and even some professional observers willing to drop some big money and invest in a pair for life. However, for precision and quality, the Ultravid 8x50 HD-Plus binoculars can't be beaten, in our experience.
If this product isn't for you
Not everyone has thousands of dollars to spend on a pair of binoculars, but many observers will still want an excellent pair and are willing to shed a few hundred bucks for the privilege. In which case we'd recommend the Bushnell Forge 15x56 which ranks number one in our best binoculars buying guide. Their 56mm objective lenses are 6mm wider than the Ultravids here so have even bigger light-gathering capabilities. They do have a 15x magnification though so are better suited to viewing smaller or farther away subjects, like small songbirds or stargazing.
Need to keep things small and light? The Olympus 8x42 Pro which sits in the number two spot in our best binoculars guide is only 670g and has nano-coating for unprecedented light transmission in their class.