While the Fitbit Sense 2 is a solid casual fitness tracker, it doesn't offer enough improvements over the original, and the series has lost some features.
Pros
+

Battery lasts significantly longer than Apple Watch

+

Fairly easy to use

+

Some health features rivals lack
Cons
-

No music support

-

Flaky HR readings during exercise

-

"Always on" display mode drains battery life
Why you can trust Live Science Our expert reviewers spend hours testing and comparing products and services so you can choose the best ones for you. Find out more about how we test.
The Fitbit Sense 2 is the top offering from established fitness tracker brand Fitbit, now owned by Google.
Specifications
Software: Fitbit OS
Compatibility: iOS and Android
Battery life: 6+ days
Memory size: 4GB
Display type and screen size: 1.58 inch OLED
GPS: Yes
Water resistance: Up to 50 meters
Heart rate tracker: Yes
Sleep tracker: Yes
Music: No
It's a solid watch for those who want everyday exercise tracking and don't mind missing the sort of smart apps on offer in an Apple Watch.
Fitbit has cut back some of its watches' smarts over the years, making the Sense 2 seem a bit shallow by some metrics, and not that interesting from a tech perspective. However, it's still ones of the best fitness trackers for many, especially as it is often available for significantly less than its original price online. We also rate it as one of the best Fitbits from the brand.
Price and release date
The Fitbit Sense 2 was released in September 2022. It's a refresh of the original Sense, which came out two years earlier in 2020.
This watch sits at the top end of the Fitbit lineup. However, a Fitbit Sense 2 is still a lot more affordable than premium wearables from Apple or Garmin.
The smartwatch costs $299/£269, but it can often be found at significantly less than that original price. We'd recommend hunting down a deal that saves you at least $50/£50 if you do choose to buy a Sense 2.
Design and display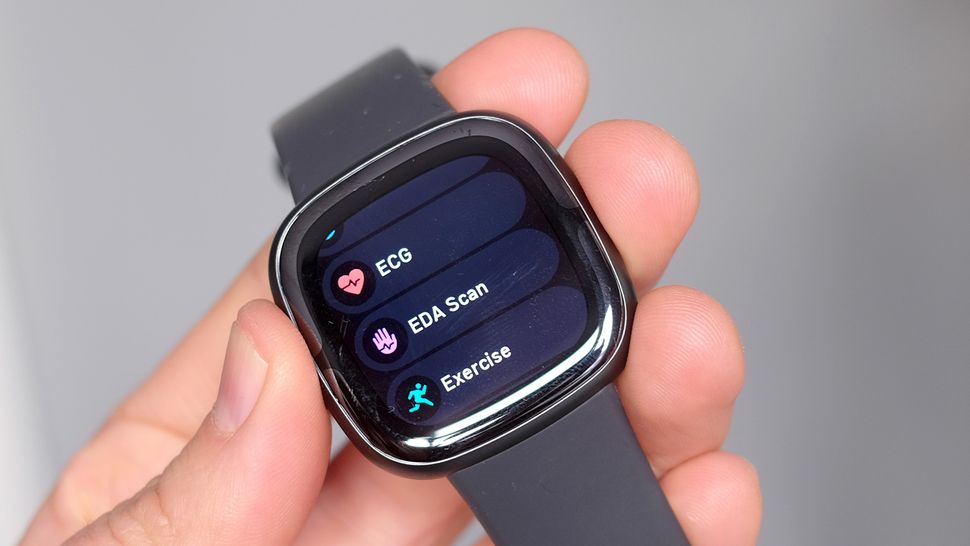 The Fitbit Sense 2 looks similar to the original Sense. Maybe that's for the best, because it's distinct from all of its rivals, however, it may be a disappointment to original Sense owners who were hoping for something new.
It's much squarer than a Pixel Watch and more rounded than an Apple Watch. Fitbit was clearly out to make a square shape look friendly with this design — and it really works. The top part is curved glass, the sides are aluminum and the underside is mostly plastic. When the Sense 2 catches the light you can see a sort-of metallic border around the screen. This enables the watch's ECG feature and is what separates a Sense 2 from the cheaper Versa 4.
The Fitbit Sense 2 also gains a physical button on the side, whereas the original had a touch sensitive area. While the latter may sound more techy, a classic button is much less frustrating to use.
There's nothing new in the Sense 2's watch's screen tech, but it can be put into an "always on" mode that keeps it lit all day, rather than just timing out after a few seconds. This halves the battery life, but makes it a much better watch.
Features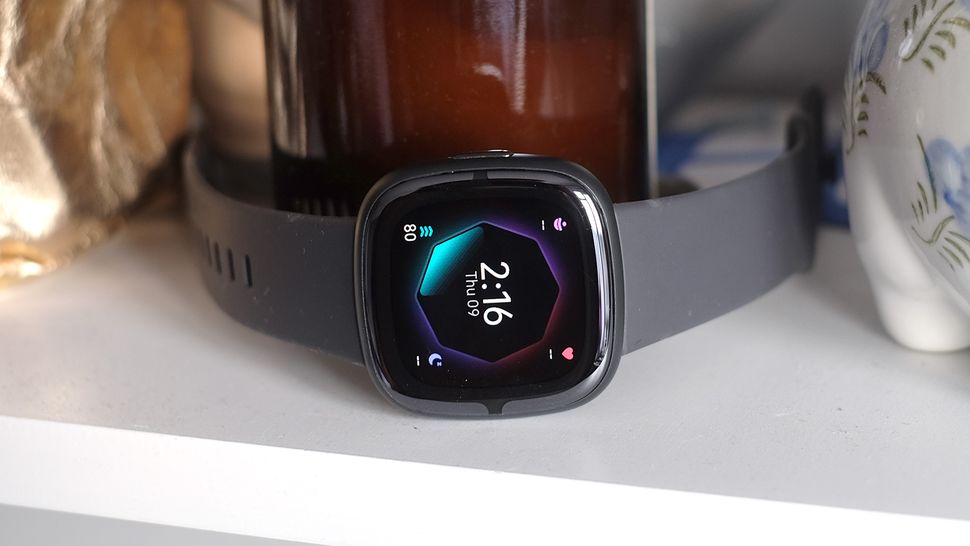 The Fitbit Sense 2 has advanced in some areas, but it's been cut back in others with surprising aggression.
The result is the Fitbit Sense 2 is a fun-to-use exercise and health tracking watch, but it doesn't seem as smart as an Apple Watch or a Google Pixel Watch. We think this is deliberate, as Google now owns Fitbit and wants to position the Pixel Watch as the premier smartwatch in this extended family.
The Fitbit Sense series no longer supports music or extra apps that are not made by Fitbit. The Fitbit Sense 2 also feels a bit more sluggish than an Apple Watch, with some occasional languorous transitions between screens.
However, for the money it can still do some advanced things, especially in the area of health. Electrocardiogram (ECG) is a feature you'll find in other top-tier wearables, assessing the electrical signals of the heart to check for signs of arrhythmia. The metal contacts on top are also used by the electrodermal activity (EDA) sensor. This looks for changes in sweat production of the skin, which can be a stress indicator.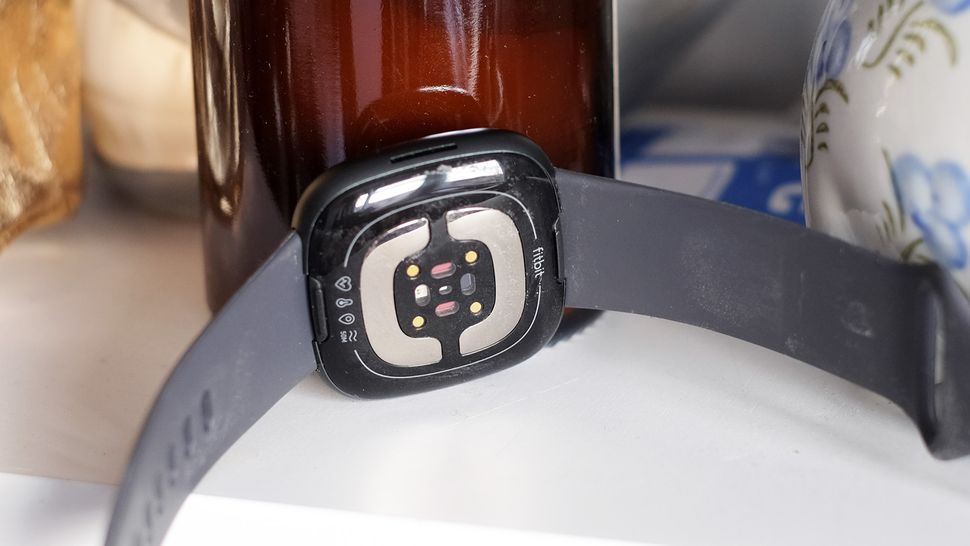 Of course, these are just extra features. The Sense 2 does the basics as well. Flick left and right from the watch face and you can see step count, a daily activity page including stairs climbed, your last load of sleep data and a graph of your heart rate.
The Fitbit Sense 2 also lets you interact with Amazon Alexa using the onboard microphone and speaker. It's a neat extra but, just like the smart assistant in the Garmin Venu 2 Plus, feels more awkward and slow compared with using a smart speaker. However, it's a great way to set timers.
The Sense 2 also supports wireless payments through Fitbit Pay or Google Wallet. And, a feature only added recently, it supports Google Maps.
For actual exercise, there's 40 activity modes. That sounds like a lot — and it is. However, many of them are effectively the same as each other, just with a different label attached — handy for later review in the Fitbit app but it means the Sense 2 isn't really a specialist fitness watch.
Performance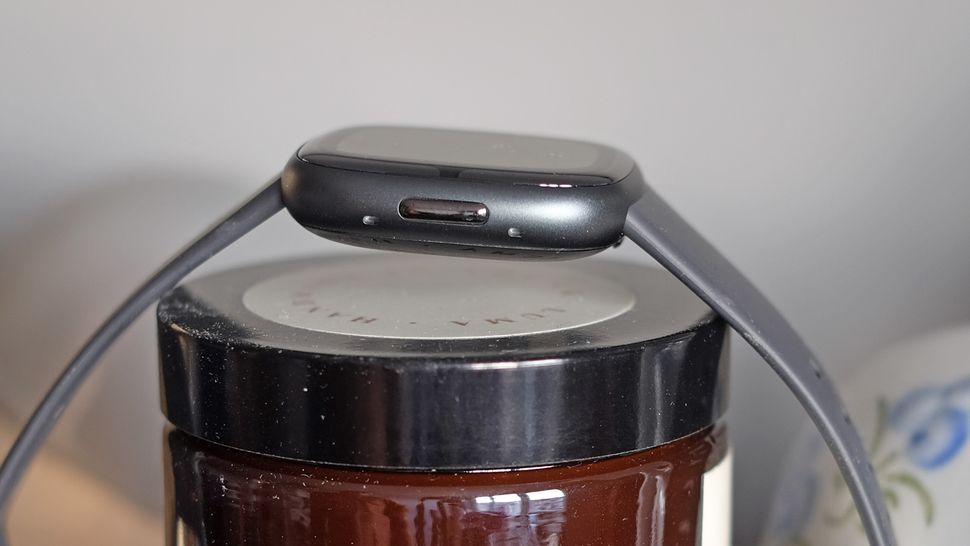 The Fitbit Sense 2 works just fine for casual exercise tracking, though. For each workout you can set a goal — time, distance calories or "active zone" minutes. And while only three stats are shown on-screen at once, you can at least choose what these stats are if you like.
By default the Sense 2 also buzzes when you enter a new heart rate zone. It would be nice if you could effectively exercise in a specific HR range, however, and get a warning buzz when you leave it.
We find the Sense 2's GPS tracking to be decent, aside from being slower to triangulate than an Apple Watch or Garmin rival. And for outdoor activities you can see a map of your routes in the the Fitbit app afterwards. Over a 7km run the distance recorded was just 100m off that of our Garmin Fenix 7, a minor 1.4% disparity.
However, the Sense 2's heart rate readings are less than rock-solid. In our tracked sessions we found the results were consistently poor for the first five minutes or so of recording. While the Fitbit Sense 2 eventually gets into its groove, if you work out for regular short sessions rather than 45-60 minute runs or bike rides, the "max" and "average" heart rate results aren't going to be that reliable.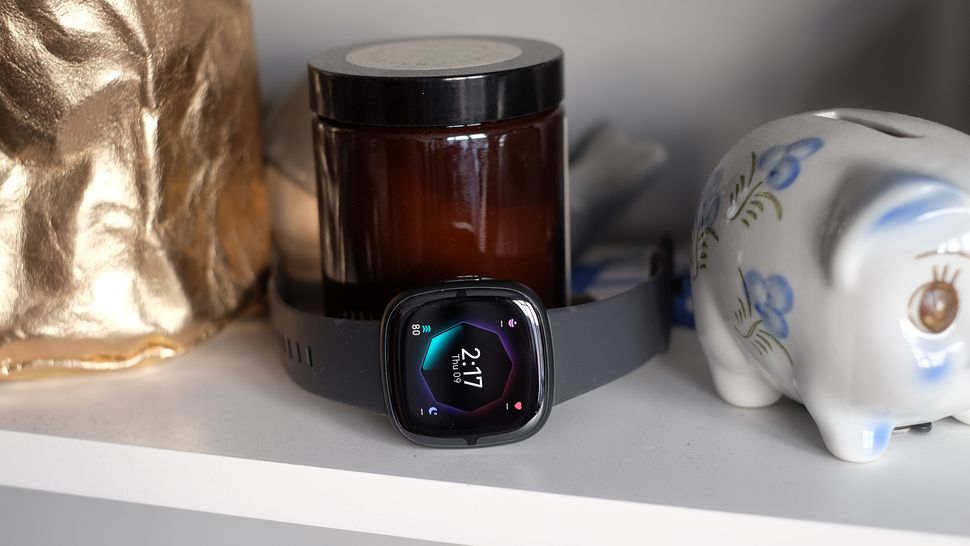 There's also a sense you don't get access to all a Sense 2 has to offer unless you sign up for Fitbit Premium. This is a $9.99/£9.99 a month service that unlocks exercise videos, nutrition plans and "long term trends" in stats recorded by your watch. Charging for exercise content is fine, but charging for simple data handling that is arguably core to the Sense 2's role as a "health" watch is more contentious.
However, you will at least have to charge the Fitbit Sense 2 less regularly than an Apple Watch. Fitbit says it lasts "6+" days. However, this all depends on what features you use. With the battery-sapping "always on" display mode switched on, we found it lasts closer to 2-3 days in a real-world context.
Verdict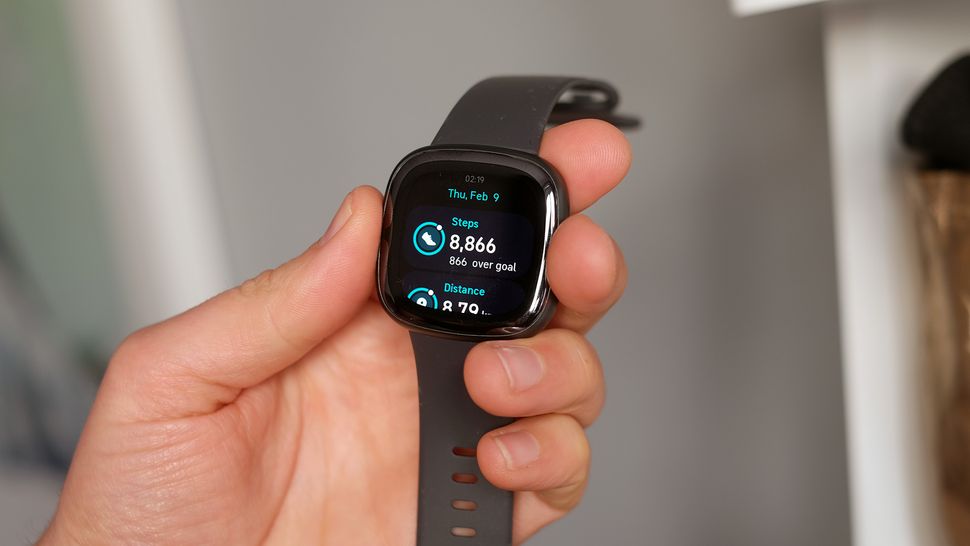 Two years on, the Fitbit Sense 2 hasn't progressed much from the original. It gains a physical button that removes the touch annoyance of the first Sense watch, and the Google Maps support is handy for navigating around streets you don't know too well.
However, third-party app support has gone, and along with it go ways to control music being played on your phone. By now, we'd have liked to see the Fitbit Sense 2 offer better heart rate accuracy during tracked exercise too.
It's still a good casual health and fitness tracker that demands less upkeep than an Apple Watch, though, and for many that will be enough.
If this isn't for you
For those that don't want to blow the budget, consider the Apple Watch SE, Fitbit Versa 4 and Garmin Venu Sq 2. These are all in the same price ballpark.
The Apple Watch has the best smarts, while the Garmin Venu Sq 2 offers better tracking depth and battery life.
The Versa 4 is basically the same watch without the EDA stress and ECG heart health tech inside. It may be a better buy for some, depending on the prices and offers available.
For pure exercise tracking the Garmin is our top recommendation. However, if you want smartwatch gloss, the Apple Watch SE is the obvious pick.
Andrew Williams is a freelance journalist based near London. He has written about tech for over a decade, contributing to sites such as WIRED, TechRadar, TrustedReviews, Wareable, Stuff, T3, Pocket-lint and many others. When he's not covering fitness tech, he writes about mobile phones and computing, as well as cameras.