How John F. Kennedy's Back Pain Affected His Life and Death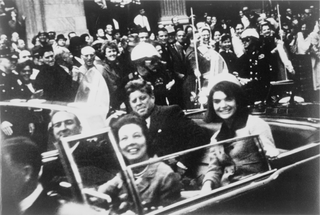 (Image credit: Victor Hugo King, via The Library of Congress Prints and Photographs Division)
For the first time, researchers have pieced together a detailed story of John F. Kennedy's back pain, his spinal surgeries, medical evaluations and treatments. The analysis provides a deeper understanding of the differences between the 35th president's public persona, as a man of health and vigor, and his private reality — a man in nearly constant pain.
"He was probably one of the unhealthiest presidents we've ever had," said Dr. T. Glenn Pait, a neurosurgeon and the director of the Director of the Jackson T. Stevens Spine and Neurosciences Instituteat the University of Arkansas for Medical Sciences. Pait and his co-author, Dr. Justin Dowdy, a neurosurgeon,published their report today (July 11) in the Journal of Neurosurgery: Spine.
Contrary to popular claims, Kennedy was likely not born with an unstable lower back joint, nor did he suffer from a compression fracture, the researchers said in their report. They also argue that if Kennedy had not been wearing his back brace on Nov. 22, 1963, in Dallas, he may not have been shot in the head. [5 Surprising Facts About Pain]
Kennedy's back problems started while he attended Harvard, and although the actual injury is not known, there is consensus that he was probably hurt in 1937 while playing football, the researchers wrote. In 1940, he was drafted. Eager to serve in World War II, Kennedy tried to enlist in the Army and also the Navy, but because of his back issues, failed physical exams for both. It took the political influence of his father, Joseph Kennedy, the U.S. ambassador to Great Britain at the time, to ensure that Kennedy was accepted into the Navy.
It was in the Navy, that Kennedy likely further injured his back. After the boat he commanded, the PT-109, was rammed by a Japanese destroyer and then sank, he helped save the lives of several of his crew.
"Kennedy towed a badly wounded crewman with the strap of his life jacket clenched between his teeth for a punishing 5-hour swim to a nearby island," the authors wrote.
Paradoxically, it was Kennedy's privileged standing that may have resulted in him undergoing a controversial medical procedure that ultimately led to his first back surgery, an undertaking that led to more problems and pain, the authors wrote.
Many surgeries
The technique, performed at the Mayo Clinic, was an air myelogram, a diagnostic imaging procedure that involved removing spinal fluid and replacing it with air and then taking an X-ray. The air bubbles show up on the X-ray and indicate if there is a bulge or other defect in the vertebral disc.
That procedure is not as precise as one using Pantopaque, which involves an oil-based dye. The dye provides good contrast on X-rays, compared with air, but because the dye isn't water soluble, it stays in a person's body and over time can cause other complications, including nerve damage. [The Hidden Illnesses of Presidents]
"Perhaps due to Jack Kennedy's prominent status as a war hero and the son of Joseph Kennedy, air was the agent chosen for the myelogram, instead of a potentially more accurate and risky study performed with Pantopaque," the authors wrote.
The images from the air myelogram did not indicate an obvious herniated disc, and doctors at the Mayo Clinic recommended that Kennedy not have surgery. But, in 1944, Kennedy had surgery anyway, on the disc between the L4 and L5 vertebrae of the lower back.
Although the X-ray image taken during the air myelogram was not available for Pait and Dowdy to look at today, they were able to review preoperative and postoperative X-rays of Kennedy's lower back. They concluded that Kennedy's spine looked normal and well-aligned.
Over the next seven years, Kennedy persisted with his political career despite excruciating pain. To the public, he appeared confident, erect and smiling, the authors wrote. But behind the scenes, he used crutches, wore a back brace, underwent daily physical therapy, and gritted his teeth through the pain.
In 1954, Kennedy, who was then a U.S. senator, decided to have a second back surgery to attach a metal plate to his spine and fuse the vertebrae to provide stability to his lower back. Although postoperative radiographs taken that year show that the L5 disc was compressed, Pait and Dowdy report, there is no evidence for compression fractures in the bone of the vertebrae, as was suggested by historian Robert Dallek in his 2003 biography, "JFK."
Unfortunately, the surgery did nothing to relieve Kennedy of his pain. If anything, it made it worse. The incision wound developed a staph bacteria infection that would not heal, and a year later, he had a third surgery to remove the metal plate. In 1957, he was diagnosed with an abscess on his lumbar spine and had his fourth and final surgery to remove it. [10 Persistent Kennedy Assassination Theories]
During these years, Kennedy tried all manner of drug treatments, including antibiotics, and pain medication, including ethyl chloride spray, procaine trigger-point injections and a vitamin cocktail of illicit amphetamine derivatives mixed by Dr. Max Jacobson, the New York physician called "Dr. Feelgood" for his unconventional approach to treating pain.
And although these events occurred more than 60 years ago, Pait said that not much has changed.
"It's very much like the opioid epidemic we're seeing today," Pait told Live Science. "People will say, 'I can't live with my back pain, doctor, you have to do something.'"
What finally helped?
It wasn't until 1961, when orthopedist and physiatrist Dr. Hans Kraus was called to the White House to evaluate Kennedy, that things began to change. The president began to lift weights three times weekly, swim daily and receive massages and heat therapy.
"Within months, the improvement was dramatic," the authors wrote.
But he would not give up his back brace, despite urging from Kraus. Kennedy was wearing it the day his motorcade drove through Dealey Plaza in Dallas.
In their paper, Pait and Dowdy speculated on whether the brace kept Kennedy sitting upright after he'd been shot in the neck by Lee Harvey Oswald. Had Kennedy not been wearing it, he may have crumpled forward, making it more difficult for Oswald to fire the second shot, which struck Kennedy in the head.
"His back pain plagued him throughout his life — his professional career and military career — and then it still had an impact on his death," Pait said.
Originally published on Live Science.
Stay up to date on the latest science news by signing up for our Essentials newsletter.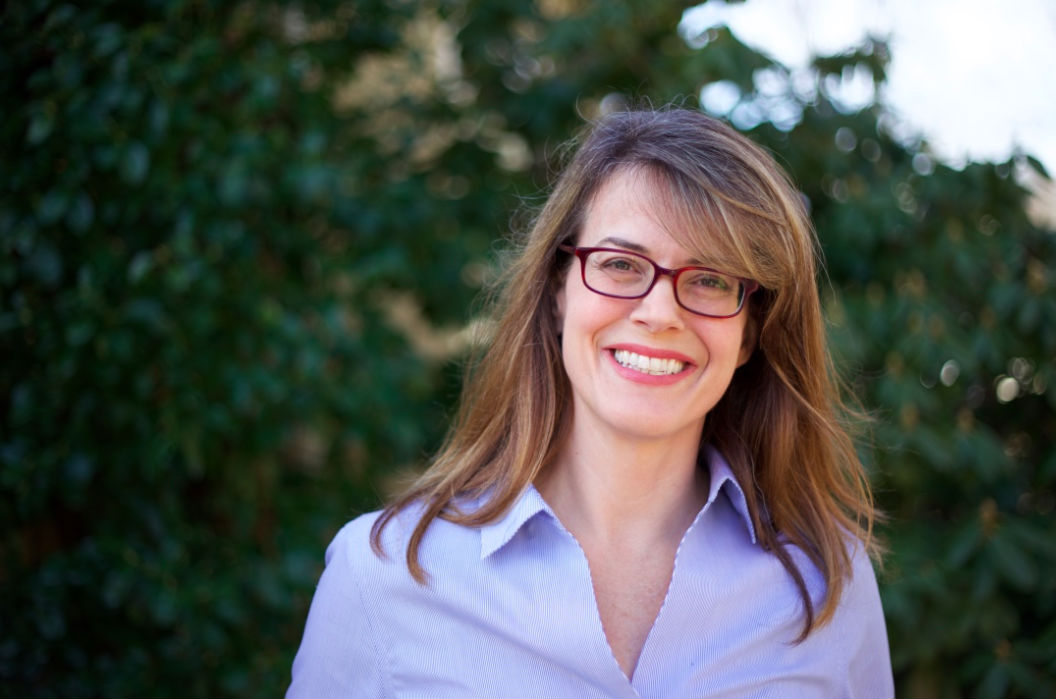 Tracy Staedter is a science journalist with more than 20 years of experience. She has worked as an editor for Seeker, Discovery, MIT Technology Review, Scientific American Explorations, Astronomy and Earth and authored the children's science book, Rocks and Minerals, part of the Reader's Digest Pathfinders series. In 2013, she founded the Boston-based writing workshop Fresh Pond Writers.