Lower Back Pain: Causes, Relief and Treatment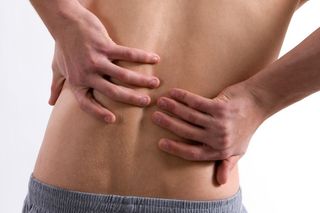 (Image credit: <a href="http://www.shutterstock.com/gallery-292793p1.html">Steven Frame</a> | <a href="http://www.shutterstock.com/">Shutterstock</a> )
Lower-back pain, or pain in the part of the back between the ribs and the legs, is one of the most common complaints of discomfort. It is the most common cause of job-related disability and a major reason for missed work. While most back twinges go away on their own after a few days, many people suffer from chronic back pain.
About 80 percent of people in the United States experience at least one bout of lower-back pain in their lives, according to the National Institute of Neurological Disorders and Stroke. The back can get out of whack very easily because it supports most of the body's weight. People ages 30 to 50 tend to be more likely to suffer from back pain, possibly because they spend large amounts of their day sitting, with the occasional too-vigorous workout that can cause injury.
Types and causes of pain
Most back pain is one of four types, said Dr. Christopher Maher, director of the musculoskeletal division at the George Institute for Global Health at the University of Sydney in Australia.
One form of back pain, called sciatica, occurs when nerves in the spinal column are pinched.
In spinal stenosis, the open spaces in the spine narrow, which can also put pressure on spinal nerves. Others experience back pain due to infections, fractures or serious diseases such as cancer. In total, about 50 to 60 rare diseases can cause back pain, Maher said.
But the most common form, which accounts for about 90 percent of all cases, is what's called "common nonspecific back pain," which means "we're not sure what causes the pain," Maher told Live Science.
Twisting or lifting a heavy load the wrong way can sprain or strain the muscles and ligaments in the back, causing acute back pain. In addition, the cushiony discs between the backbones, or vertebrae, tend to disintegrate with age, reducing how much shock absorption they can provide, though doctors don't agree on how much this causes back pain. [Infographic: Diagram of the Skeletal System]
There are several risk factors associated with chronic back pain. Smoking, being physically inactive or being overweight can all increase the risks of back pain, Maher said. People who frequently lift heavy objects are also at risk.
People who report a lot of psychological distress due to a stressful work environment or poor social support also tend to feel more chronic back pain, he said.
Back pain may also be linked to a person's chance of death according to a 2017 study published in the European Journal of Pain. Those in the study ages 70 and older that reported having back or neck pain were 13 percent more likely to die when compared with people who didn't have back pain.
Treatment
Treating back pain is tricky. For minor aches and pains or twinges after an injury or strain, it's usually sufficient to take a pain reliever — either acetaminophen (Tylenol) or a nonsteroidal anti-inflammatory such as ibuprofen (Advil) — and continue normal activities. A July 2014 study by Maher and his colleagues and published in the journal in The Lancet found that taking acetaminophen doesn't help people recover sooner from back pain.
Prescription opioid medications, such as oxycodone (OxyContin), may relieve pain, but doctors are typically reluctant to prescribe them because people rapidly develop a tolerance and the drugs can be diverted for illicit use in the community, Maher said.
Sometimes a fake cure can help. A 2016 study published in the journal PAIN involving 100 people found that those with a placebo added to their normal medication reported pain and disability scores about 30 percent lower than their scores at the beginning of the study. In an interesting twist, those who were taking the placebo still felt better, even though they knew the drug was a fake from the very beginning of the study.
Though it can be tempting for people to put their feet up or lie in bed when back pain flares up, that's actually the worst thing they can do, Maher said. Studies in dogs, sheep and pigs show that loading the joints and muscles in the back can speed tissue recovery after an injury, he said.
The discs and cartilage in the back don't have a very good blood supply, so they rely on the compression and movement of daily activity to force healing nutrients and chemical factors in the tissue, Maher said.
People with really stubborn back pain may need more active treatment, such as physical therapy. A 2002 study in the journal Spine found that back exercises could significantly reduce pain in patients who had pain due to an unspecified cause.
Certain forms of talk therapy may also help. A 2014 study in the Journal of Back and Musculoskeletal Rehabilitation and another in The Clinical Journal of Pain found that people receiving cognitive behavioral therapy (CBT), a type of talk therapy, in conjunction with physical therapy reported greater reductions in pain than those treated with physical therapy alone.
People who are more anxious, fearful or depressed about their pain can take longer to recover, Maher said, so CBT may work by helping them reframe how they think about the pain.
"People are taught to challenge unhelpful believes and replace them with more helpful beliefs that will help them recover," Maher said.
Acupuncture, yoga and massage can improve chronic back pain, although the evidence for those interventions is weaker, according to the American College of Physicians' U.S. guidelines for the diagnosis and treatment of chronic low-back pain.
Spinal manipulation therapy (SMT) that uses compression on the spinal joints may also be a treatment consideration. A 2015 study published in the journal Spine found that this type of therapy works for some, but not all. Typically, SMT is performed by chiropractors and physical therapists. It has been controversial, with some medical experts claiming that it works, while others claim that it doesn't. "The big finding is that both sides have been right all along," said Greg Kawchuk, a professor of rehabilitation medicine at the University of Alberta and co-author of the study.
Surgery and lumbar injections of medicines such as steroids have not been demonstrated to work consistently, Maher said.
"All forms of surgery are a last resort," Maher said.
For people with degenerative disc disease, for instance, spinal fusion therapy has only modest benefits, and those benefits may be no greater than rehabilitation and cognitive behavioral therapy, according to a 2009 study in the journal Spine. And a 2014 study in the New England Journal of Medicine found that injections of a painkiller and a steroid into the spine did not improve pain any more than injections of the painkiller alone.
Additional reporting by Alina Bradford, Live Science Contributor.
This article is for informational purposes only, and is not meant to offer medical advice.
Additional resources:
Stay up to date on the latest science news by signing up for our Essentials newsletter.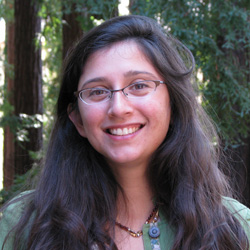 Tia is the managing editor and was previously a senior writer for Live Science. Her work has appeared in Scientific American, Wired.com and other outlets. She holds a master's degree in bioengineering from the University of Washington, a graduate certificate in science writing from UC Santa Cruz and a bachelor's degree in mechanical engineering from the University of Texas at Austin. Tia was part of a team at the Milwaukee Journal Sentinel that published the Empty Cradles series on preterm births, which won multiple awards, including the 2012 Casey Medal for Meritorious Journalism.