Do Fidget Spinners Contain Lead? What Parents Should Know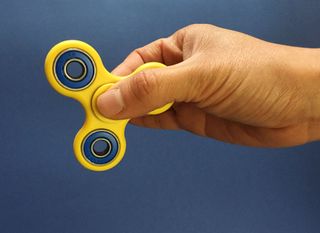 (Image credit: LiveScience)
An unofficial report may be stoking fears that fidget spinners, the hottest toy of the year, could contain dangerous amounts of lead.
The report comes from Tamara Rubin, a lead-poisoning-prevention advocate who is not affiliated with any university or research institution. Rubin tested a handful of fidget spinners at her home, using a device called an X-ray fluorescence spectrometer, which measures levels of elements in materials.
"I rent [the device] for a day or two, and then I test consumer goods for people and share it on videos or on my blog," Rubin said in a video posted on Facebook in which she discussed her findings. [9 Weird Ways Kids Can Get Hurt]
Several recent attention-grabbing headlines stemmed from Rubin's finding that two of the 11 fidget spinners she tested had very high levels of lead. One fidget spinner that she tested, for example, had an LED light that popped out when the toy broke. When Rubin tested the battery for this LED light, she found that it contained 19,000 parts per million (ppm) of lead. Rubin also said she detected lead in the chamber of the toy that holds the battery.
The amount of lead that's considered safe for children's toys is 90 ppm or 100 ppm, depending on the type of product, according to the U.S. Consumer Product Safety Commission (CPSC).
If toys contain an unsafe amount of lead, children could ingest the lead, either by putting the toy in their mouths or by getting lead on their fingers while handling the toy and then putting their fingers in their mouths. Lead is toxic to the body, and in high enough amounts, it can cause damage to the brain, liver and kidneys, according to the World Health Organization.
Although any report of lead in children's toys can be scary for parents, it's important to keep in mind that Rubin tested only 11 fidget spinners, and only two had high levels of lead. Her findings have not been replicated by others and have not been peer-reviewed, according to fact-checking site Snopes.
Furthermore, Rubin did not condemn all fidget spinners. Snopes noted that "Rubin never claimed that all fidget spinners contain dangerous amounts of lead, nor did she urge parents to throw away these toys for posing a supposedly lethal threat to children. She tested a handful of devices and claimed that she found unusual amounts of lead in two of them."
Indeed, at one point in her video, she gives her son a different fidget spinner, telling him, "Here, you can have this one; it's lead-free."
Lead in toys
"I'm not especially surprised to see that a smallish percentage of the fidget spinners that [Rubin] tested had lead," said Gillian Miller, a senior scientist at the Ecology Center, a nonprofit organization in Michigan that advocates for public health and the environment. Miller noted that the Ecology Center has not done similar tests on fidget spinners.
Fidget spinners contain several metal parts, and depending on where the metal parts are sourced, it's possible that they contain lead, especially in imported toys, Miller told Live Science. In addition, any toy that has a battery contains solder, a metal mixture used to fuse metal parts together, and that may contain lead. [8 Tried-and-True Tips for Talking to Preschoolers]
Normally, these parts of a toy are less accessible to a child, but toys can come apart and expose these parts, especially if the toy is cheaply made.
Miller noted that she thinks it's easy to get alarmed about something like this, but said that there are steps parents can take to help keep kids safe.
Parents with young kids or kids that put toys in their mouths should not let them play with the fidget spinners, Miller said. The biggest health risk with a lead-containing toy part is that a child may swallowing it.
Lead can also rub off onto a person's hands if he or she is touching something that's high in lead, Miller said. This lead can then get into the body if that person touches food or his or her mouth. This amount of lead exposure isn't going to be acutely poisonous, but it can contribute a bit to the overall amount of lead in the body.
In this case, having kids wash their hands after playing with a fidget spinner is a really great rule, Miller said. Because "you're not going to know for sure if the metal bearings [of a fidget spinner] have some lead, I would say that maybe you don't have to take it away from your kids … [but] tell them they have to wash their hands" after playing with the toy.
Safe spinning
A bigger safety concern involving fidget spinners may be the choking hazard they pose.
The CPSC, for example, is investigating reported incidents of children choking on small parts that can pop out of a fidget spinner, said Patty Davis, the CPSC's acting communications director.
"We advise parents to keep [fidget spinners] away from young children because they have small parts," Davis told Live Science. The CPSC also warns older children not to put fidget spinners in their mouths.
As with any product that's handled by a child, "we would recommend … that they should wash their hands after playing with it," Davis added. [11 Weird Things People Have Swallowed]
The Toy Association, a trade group that represents toy businesses, also offered fidget-spinner safety tips in a May 2017 statement.
"We encourage parents to always supervise their children, and ensure they are playing with fidget spinners in the way that they are intended to be used," Joan Lawrence, senior vice president of standards and regulatory affairs for The Toy Association, said in the statement. "A good rule of thumb: If a fidget spinner doesn't look sturdy or doesn't have any age or safety labeling, don't risk it with your child."
The statement went on to highlight four things parents should watch out for when buying fidget spinners:
Follow age labels. Only buy fidget spinners that are age-appropriate. If the toy doesn't have any age guidance on its packaging, don't buy it. Never give children under age 3 (or any children who still put toys in their mouths) any fidget spinners. And make sure kids who are old enough to play with fidget spinners are taught how to play with them correctly and instructed to never put the toys in their mouths.
Shop at reputable retailers. Shop at stores you know and trust. Those retailers will be selling products that have been tested and comply with strict U.S. safety standards. It can be tempting to buy a fidget spinner for your child wherever you can find one (such as from a street vendor or online seller), but the safety of the products sold outside a reputable retailer cannot be guaranteed.
Follow tips for light-up spinners. Fidget spinners with a light-up feature might utilize small batteries that can be harmful if accidentally ingested. Make sure that light-up fidget spinners have a locking mechanism on the battery component (for example, a tool or coin is needed to access the battery compartment).
Check for broken parts. Check fidget spinners periodically for damage. Broken items should be discarded and not left somewhere where children can find them.
amzn_assoc_placement = "adunit0"; amzn_assoc_search_bar = "true"; amzn_assoc_tracking_id = "livescience01-20"; amzn_assoc_search_bar_position = "bottom"; amzn_assoc_ad_mode = "search"; amzn_assoc_ad_type = "smart"; amzn_assoc_marketplace = "amazon"; amzn_assoc_region = "US"; amzn_assoc_title = "Where to buy:"; amzn_assoc_default_search_phrase = "Fidget Spinner"; amzn_assoc_default_category = "All"; amzn_assoc_linkid = "02c300db4d7b6d99829c1e7eb88bbe85"; amzn_assoc_rows = "1";
Originally published on Live Science.
Stay up to date on the latest science news by signing up for our Essentials newsletter.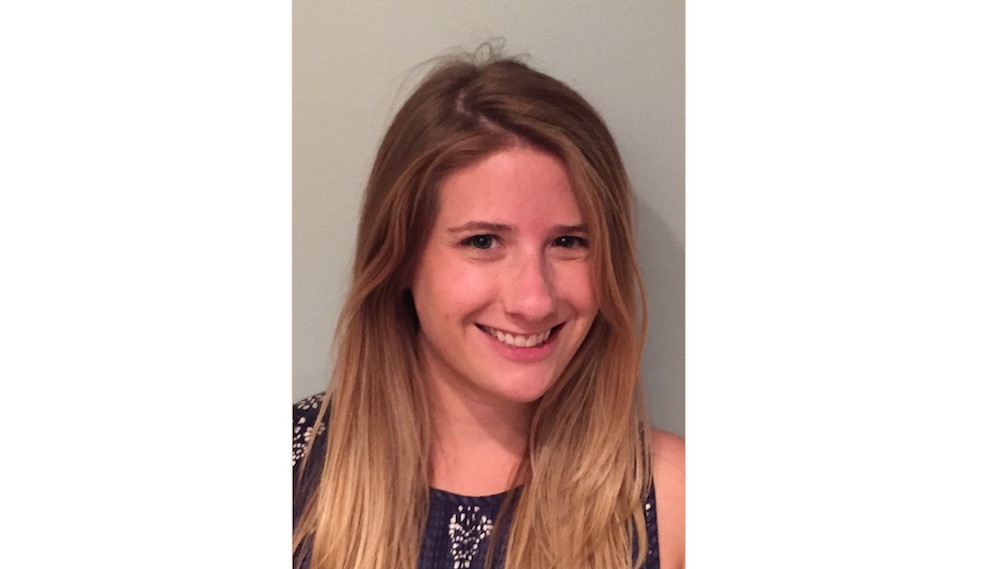 Sara is a staff writer for Live Science, covering health. She grew up outside of Philadelphia and studied biology at Hamilton College in upstate New York. When she's not writing, she can be found at the library, checking out a big stack of books.