Drones Are Coming to Hollywood: FAA Clears Robot Flyers for Filming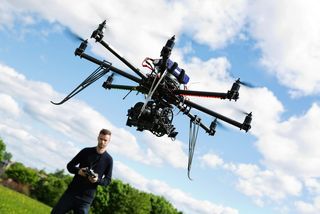 (Image credit: Tyler Olson | Shutterstock.com)
Lights! Camera! Take off! The Federal Aviation Administration (FAA) announced yesterday (Sept. 25) that television and movie producers will now be able to use drones to capture high-flying aerial footage.
U.S. Transportation Secretary Anthony Foxx announced that the agency has granted approval to six photo and video production companies to use drones for filming.
But, these regulatory exemptions do come with strings attached. In exchange for the right to use their drones, production companies will have to complywith what the FAA said are measures to ensure the safe handling of these flying bots. [Photos from Above: 8 Cool Camera-Carrying Drones]
"Today's announcement is a significant milestone in broadening commercial UAS [unmanned aircraft system] use while ensuring we maintain our world-class safety record in all forms of flight," Foxx said in a statement.
The companies that were successful in applying for the exemptions had to agree to obtain pilot certificates for drone operators. They will also need to keep the robotic flyers within view during filming, and all drones will be restricted to particular areas on the set, according to the FAA. Furthermore, no unmanned aerial filming will be permitted at night under the new rules, and every drone will have to undergo inspection before flying, agency officials said.
"The applicants submitted UAS flight manuals with detailed safety procedures that were a key factor in our approval of their requests," FAA Administrator Michael Huerta said. "We are thoroughly satisfied these operations will not pose a hazard to other aircraft or to people and property on the ground."
Should there be any drone-related accidents or injuries on the set, production companies will be required to report such incidents to the FAA.
While Thursday's decision only applies to companies in the television and movie production industry, exemptions for other types of commercial drone use may soon follow, according to Foxx, who noted the potential use of drones in industries such as agriculture and energy. However, Foxx failed to mention anything about the future of drone use in more mainstream industries, such as e-commerce.
Companies such as Amazon and Googlehave had their drone projects — aimed at making drone delivery services available to online shoppers — put on hold while they wait for official FAA regulations. Last year, the FAA laid out a preliminary plan for overseeing commercial drone use, but comprehensive guidelines for the flying bots aren't due to be announced until 2015.
But if the recent exemptions for filmmaking drones are any indication, drone delivery programs developed for e-commerce companies may fail to launch even after the FAA's rules are put into effect, according to attorney Brendan Schulman, a special counsel with Kramer Levin Naftalis & Frankel in New York City and an expert in drone policy.
"I think [the exemptions] show the FAA is taking a very strict approach to the use of drones for commercial purposes. These companies had to effectively work their way around every regulation that might apply to a passenger aircraft doing the same thing," Schulman told Live Science. "The result is a very complex and burdensome set of requirements just to take some film on a movie set."
While Schulman concedes that any step forward is good for the commercial drone industry in the United States, he noted that some of the conditions the film companies must abide by in order to qualify for the FAA's exemptions may take things too far. For example, the exemptions require a crew of three people to operate the drone, including one licensed pilot, Schulman said. Such a requirement, he said, might make it difficult for production companies with limited resources — think independent filmmakers — to take advantage of such exemptions.
"I think it threatens the benefit of the technology. It's going to cost a lot of money and be very complicated," Schulman said. "I think it's a very small step forward. You might even say it's a step backwards in terms of what it signals [the FAA's] regulatory framework is going to look like in the future."
Follow Elizabeth Palermo @techEpalermo. Follow Live Science @livescience, Facebook & Google+. Original article on Live Science.
Stay up to date on the latest science news by signing up for our Essentials newsletter.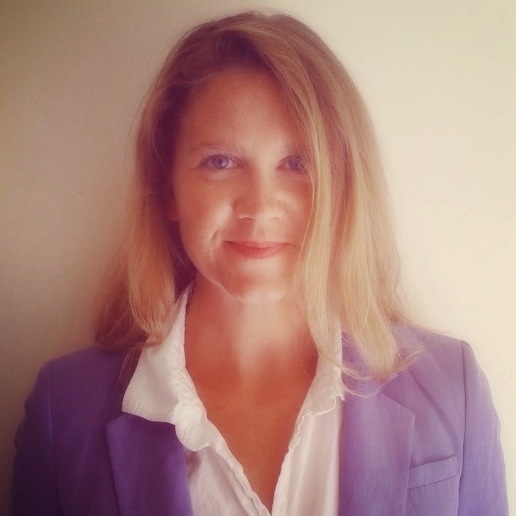 Elizabeth is a former Live Science associate editor and current director of audience development at the Chamber of Commerce. She graduated with a bachelor of arts degree from George Washington University. Elizabeth has traveled throughout the Americas, studying political systems and indigenous cultures and teaching English to students of all ages.