Fitness Trackers Help Monitor Cancer Patients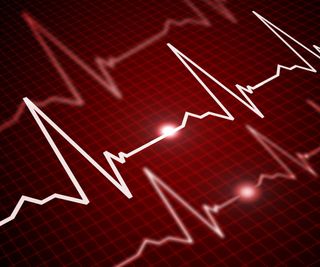 (Image credit: Shutterstock)
CHICAGO — For cancer patients, a lot of things can change between doctor's visits. That's why researchers are testing the use of fitness trackers and other wearable devices to monitor patients' health when they are at home.
In a new study, researchers used commercially available devices to create a system to collect daily data from cancer patients and send it to their doctors. The devices included wearable gadgets such as fitness trackers, as well as devices that can be used at home. Researchers looked at the patients' physical activity and blood pressure, and other information that was relevant to their particular cancers.
"In oncology, we've never implemented this type of remote monitoring. Our interest was seeing whether or not patients would be accepting of this," said study researcher Susan Peterson, of the University of Texas MD Anderson Cancer Center in Houston. "Would they view this as Big Brother looking at them? Or would they see this as added value to their care?" [11 Odd and Intriguing Smart Home Technologies ]
More than 130 cancer patients participated in the study, and were broken into three groups: About 50 patients had colon cancer; 50 had a variety of cancers and had all been smokers, and 30 patients had head and neck cancer.
The researchers found that between 91 and 100 percent of the participants in each group said the devices were easy to use and efficient, and between 72 and 100 percent said they were overall highly satisfied with the monitoring approach. Patients had very few concerns about issues of privacy, said Peterson, who presented the results Sunday (June 1) here at the annual meeting of the American Society for Clinical Oncology.
"So much of oncology care is ongoing when patients are away from the clinic, and this a way to get some meaningful data," Peterson told Live Science.
For two weeks, the patients wore accelerometers and heart rate sensors, and their data was sent via Bluetooth to a miniature computer that the patients received. This small computer was plugged into the wall, and it sent the data to the central database created by the researchers.
For patients in the study who had colon cancer, the researchers used a variety of methods to monitor their physical activity, which is important for moderating their symptoms and may affect their long-term survival, Peterson said.
The patients in the study who had head and neck cancer were undergoing daily radiation treatment, a challenging therapy that causes mouth sores and skin burns and affects patients' swallowing abilities.
"The head and neck cancer survivors have to adhere to a pretty rigorous regimen of swallowing exercises," Peterson said. "When they're feeling pain, it gets very hard to swallow and they don't want to do it. But if they don't do these exercises, they lose their swallowing function forever."
To determine if patients were doing the swallowing exercises correctly, the researchers asked participants to videotape themselves doing the exercises and upload the videos to the system.
To check whether the former smokers were staying tobacco free, the researchers asked these patients to breathe into a device three times a day. The device measured the levels of carbon monoxide in the patients' breath to detect whether they had been smoking.
Next, the researchers will examine whether remote monitoring of patients prevents some costly and burdensome incidents down the path, for example hospitalization because of dehydration in head and neck cancer patients, Peterson said.
"If we show that this is successful, then providing patients these sensors for $500, if it prevents one or two hospitalization during radiation therapy, saves tens of thousands of dollars," she said.
Email Bahar Gholipour. Follow us @LiveScience, Facebook & Google+. Original article on Live Science.
Stay up to date on the latest science news by signing up for our Essentials newsletter.
Bahar Gholipour is a staff reporter for Live Science covering neuroscience, odd medical cases and all things health. She holds a Master of Science degree in neuroscience from the École Normale Supérieure (ENS) in Paris, and has done graduate-level work in science journalism at the State University of New York at Stony Brook. She has worked as a research assistant at the Laboratoire de Neurosciences Cognitives at ENS.