Face-Shape Secrets May Lie in 'Junk' DNA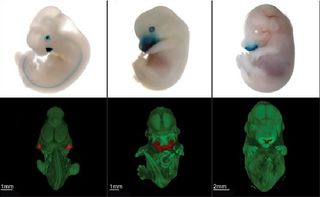 (Image credit: Courtesy of Berkeley Lab)
Face shape is largely determined by genetics, yet no two faces are entirely alike. How do genes bring about faces with subtle differences while avoiding dramatic disruptions and facial malformations such as cleft lip and palate? The answer may be in the "junk DNA," a new study has found.
Noncoding DNA, sometimes called junk DNA, refers to sequences in a genome that don't produce proteins, some of which are thought to have no known biological function.
Studying mice, researchers identified more than 4,000 small regions in the genome that are likely a type of noncoding DNA called enhancers, which amplify the expression of a gene. In this case, these regions were active while the face of a mouse embryo developed, according to the study, detailed in the Oct. 25 issue of the journal Science.
Most of these enhancer sequences are found in humans as well, so it is likely that they have similar face-shaping functions in humans, the researchers said. [5 Face-Shaping Genes Identified]
"Our results suggest it is likely there are thousands of enhancers in the human genome that are somehow involved in craniofacial development," study researcher Axel Visel, a geneticist at Lawrence Berkeley National Laboratory's genomics division, said in a statement. "We don't know yet what all of these enhancers do, but we do know that they are out there and they are important for craniofacial development."
To test whether these enhancers are indeed important in shaping the face, the researchers deleted three of the enhancers in mice and compared them with normal mice at 8 weeks of age. The results showed that each enhancer deletion caused a distinct set of differences in the shape of the face — for instance, causing an increase or decrease in facial length and an increase or decrease in the width of various parts of the face, such as the base of the skull or the palate.
In the study, to avoid the challenge of recognizing individual mouse faces, the researchers created 3D images using a process called microcomputed tomography to link changes in face shape with alterations in the function of each of the enhancers.
Identifying enhancers that regulate a gene's activity is challenging, because such enhancers aren't necessarily located next to their target gene; rather, they could be acting from "long-distance" locations in the genome.
Many of the genetic defects that cause facial flaws such as clefts of the lip or palate have been identified, but only a small number of genes have been implicated in normal variation of the face's shape, the researchers said.
Studying genes that drive normal facial variations would offer an opportunity for human geneticists to look for mutations specifically in enhancers that may play a role in birth defects, Visel said.
Email Bahar Gholipour. Follow LiveScience @livescience, Facebook & Google+. Original article on LiveScience.
Stay up to date on the latest science news by signing up for our Essentials newsletter.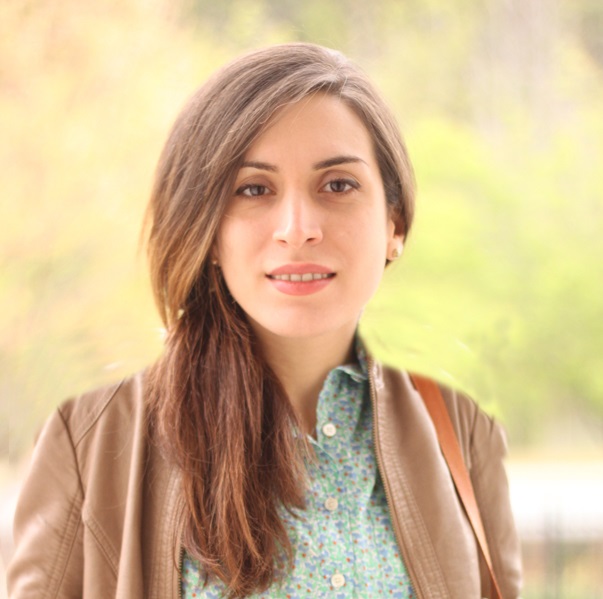 Bahar Gholipour is a staff reporter for Live Science covering neuroscience, odd medical cases and all things health. She holds a Master of Science degree in neuroscience from the École Normale Supérieure (ENS) in Paris, and has done graduate-level work in science journalism at the State University of New York at Stony Brook. She has worked as a research assistant at the Laboratoire de Neurosciences Cognitives at ENS.