The Unistellar Summer Nights sale has the Prime Day telescope deals beat, with up to $800 off their smart scopes
Looking for a powerful telescope? Unistellar's sale has you covered, with even better offers than you'll find on Amazon Prime Day.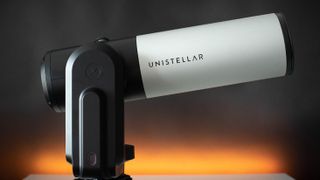 (Image credit: Future)
Save big on these incredible Unistellar telescopes as part of the manufacturer's Summer Nights offers.
When it comes to find the best telescopes, it's important to keep your eyes peeled for deals. After all, some of the finest options retail for thousands of dollars, so it's important to ensure you're getting the best value and subsequent bang for your buck.
This sale is running now until the end of play on July 12, which means it's running alongside Amazon Prime Day. You'll find deals on Unistellar scopes on Amazon during their event, but Unistellar is offering even bigger discounts on its own site, including a pair of deals that'll make their Equinox 2 and eVscope 2 telescopes tough to resist.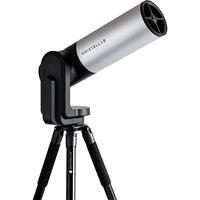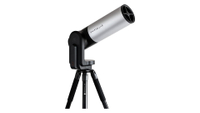 We'll be the first to admit that neither is what you'd consider cheap, but novice and experienced stargazers will get more than their money's worth.
In our Unistellar Evscope 2 review, we gave it four and half stars, praising its Nikon eyepiece and 7.7MP camera integration, as well as its ease of use and build quality.
We said "Unistellar has clearly gone over each tiny aspect of the eVscope 2's design and every inch feels and looks premium," but did note the prohibitive price.
On the other hand, in our Unistellar Equinox 2 review, we awarded it the same 4 and a half star rating, praising the simple setup process, all-in-one design, and companion app.
We did, however, note that without a smart device, its utility is hampered considerably. We said: "Designed towards beginners with no experience or power astronomers that simply don't have the time or patience to set up traditional telescopes, this smart telescope can find celestial objects in a matter of seconds."
Stay up to date on the latest science news by signing up for our Essentials newsletter.
Lloyd Coombes freelance tech and fitness writer for Live Science. He's an expert in all things Apple as well as in computer and gaming tech, with previous works published on TopTenReviews, Space.com, Dexerto and TechRadar. You'll find him regularly testing the latest MacBook or iPhone, but he spends most of his time writing about video games as Editor in Chief at GGRecon.com. He also covers board games and virtual reality, just to round out the nerdy pursuits.